Architectural Film Installation by Nelcos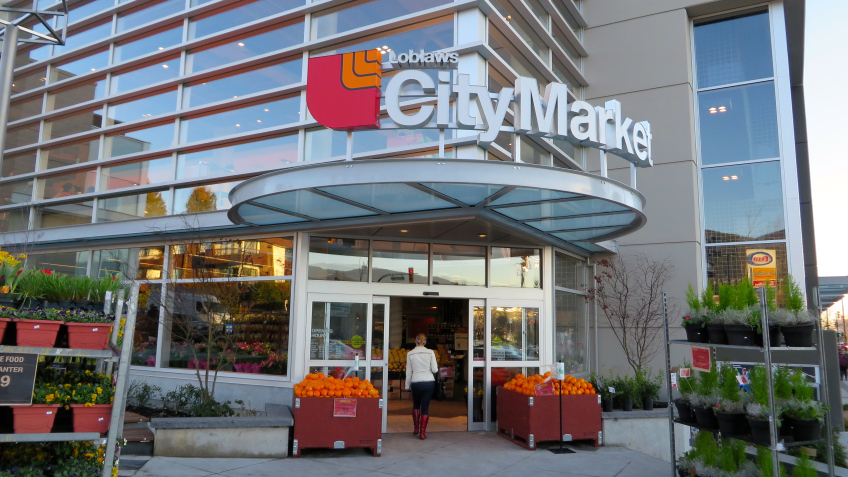 Refinishing Doors 
In a recent project, CityMarket in North Vancouver had us, Nelcos, resurface their very well used door behind the customer service desk with our architecturally designed vinyl film from Bodaq. When CityMarket was informed that we, Nelcos, could use Bodaq's architectural film to resurface the door in a matter of a couple of hours with a technologically developed vinyl film that would extend the life of the door; be stain, bacterial and mold resistant; and eco friendly, because they would not be sending the current door to the dump; they agreed to allow us to do the job.
The door was in much need of a facelift. But because there were no obvious cost effective solutions for the doors appearance other than repainting it again ; dealing with the smell, mess and clean up and then redoing it again in six months or so…the cost of replacing; hundreds.  Our solution, was to use Bodaq's architectural film to resurface the door.
They had a white door up against a white tile wall tiles.  Our expert installer matched the colour and was able to complete the front of the door in about two hours.  The material required to complete the job was less than $150. Labour for the door front is about an hour.  Of course the frame also needed some attention too.  Nelcos can often use the extra or remainder of the material to do this area and thus, it is only the labour to cover ( as well as the door frame) (chuckle here)
Prep Work Before Installation

When doing an interior door, preparation is everything.  Our expert installer cleans the surface completely before applying the Bodaq film to the surface. Working with a solid colour requires extra care in the prep process as it does and will show surface irregularities.  It makes working with our expert team a smart choice.  We, nelcos.com, are committed to working with your installation team to train them to do the work in-house or as in this case, provide our services to complete the install.
Now, CityMarket has a flawless door behind their very busy customer service desk. Great appearances can make a first impression. Now, the frame and door look brand new and will stay that way for years to come.  The five year warranty provides  peace of mind and years will pass before the need to revisit changing this door's surface again.  Quick, easy, clean, durable, long lasting and beautiful.  It really does deserve a visit to our product page to see what we may be able to offer you.
Variety of Patterns
There are some five hundred vinyl film choices of patterns and styles to choose from. CityMarket used a S126 film pattern in solid white color.  Bodaq offers a variety of solid colors, bright, muted, black and greys; Textured that look like fabric, (technology right?), beautiful linens, tweeds, leather, & plaids: brushed concrete, marble, travertine, granite, slate; and then the woods.  Lots to choose from.  Some will make you feel as if you are going to get a sliver if you run your finger across it. All the choices are there to help fit this material into your space and requirements.  Go ahead … create a look, clean up a space. Change a wall, add color to your cupboards, recover the cabinets with something fresh and new or … Get a new white door !
A picture is worth a thousand words; two are worth two thousand words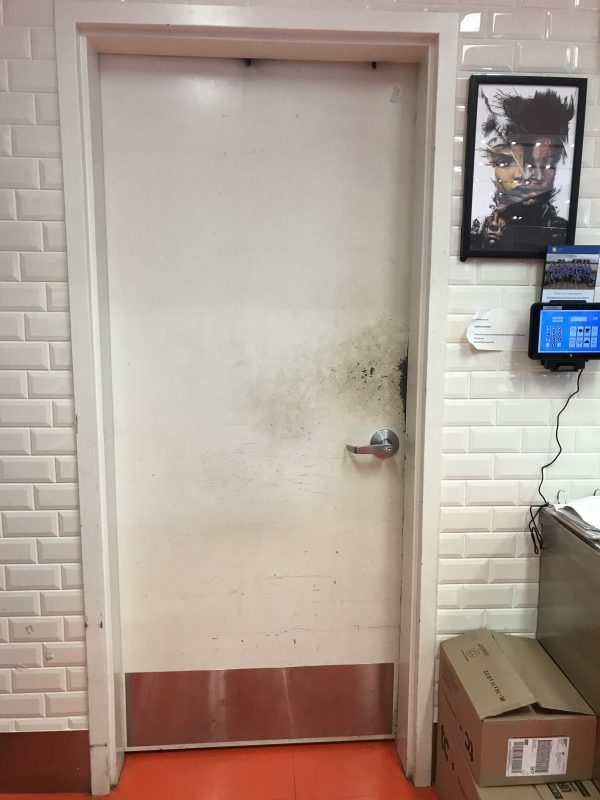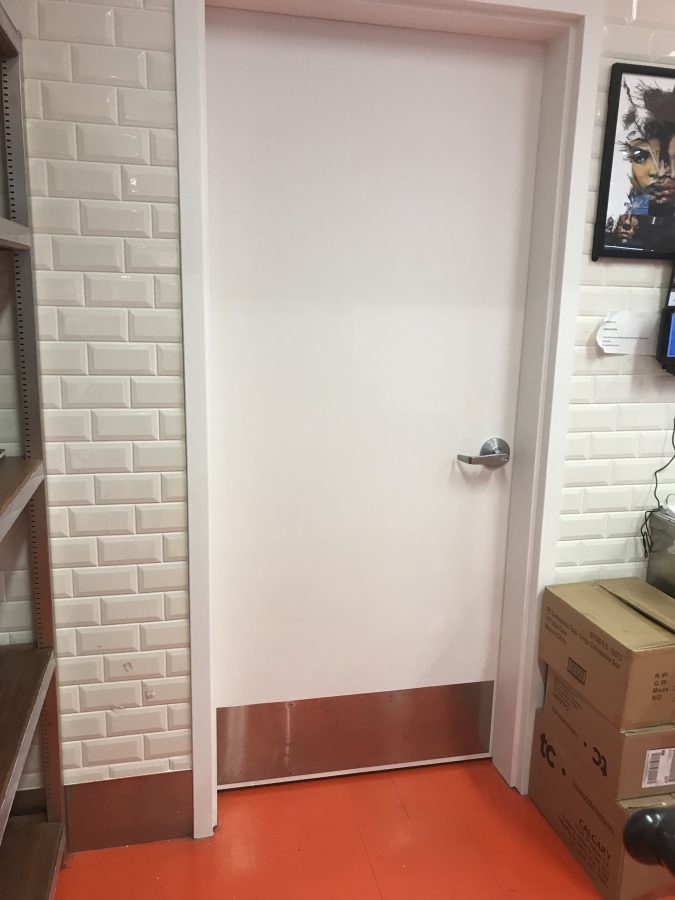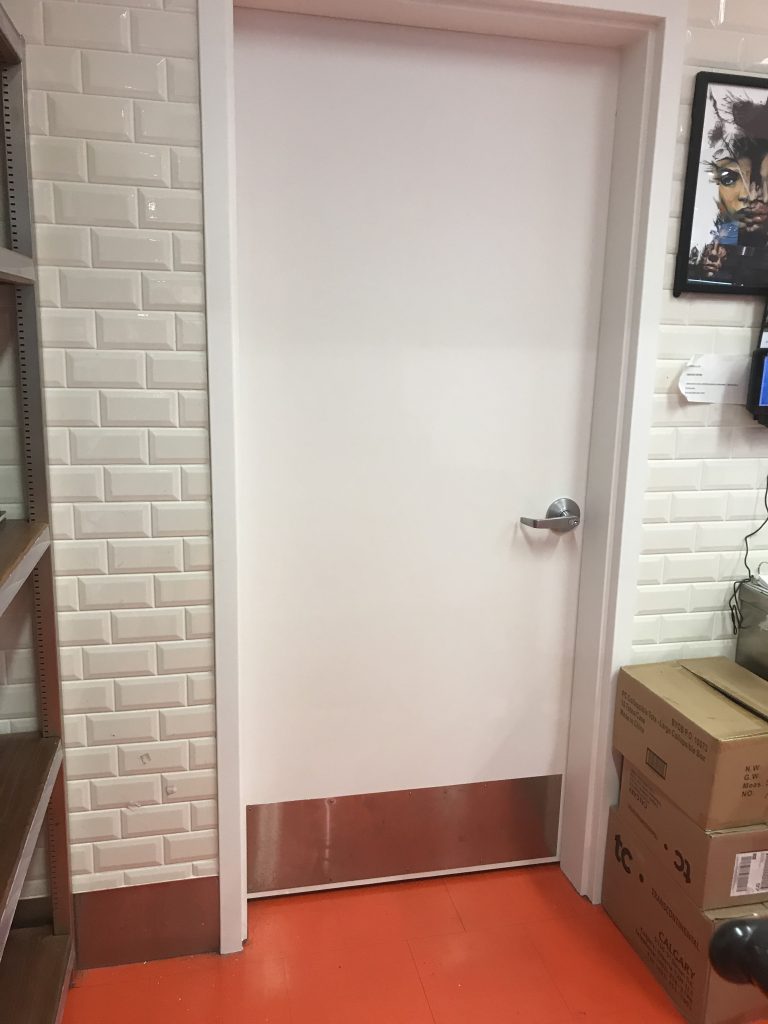 After a couple of hours … brand new facelift for a fresh new look