Why Replace When You Can Upgrade
The Challenge
IHOP is long standing family restaurant chain in North America.  As a result, it is important for the Franchise owners to maintain a certain standard.  The IHOP at No Three Rd in Richmond was falling short with the appearance of their kitchen door.  This posed an opportunity for us here at Nelcos. We were delighted to offer a great solution to the challenging problem they were experiencing.
IHOP was looking for an affordable time saving remedy for their swinging kitchen door. It is a very busy restaurant. This made it challenging to paint or install a new door, especially in the kitchen area. Cannot be open to the public and painting in that area or replacing a new door.  But when i look at the before picture, it is obvious to me they needed to do something.
IHOP painted the door many times, but the paint was always peeling and as a consequence the door was becoming rusty. Not a perfect solution for the restaurant . And to add insult to injury, the door is located next to the washrooms, for everyone to see.  Customer impressions are important to IHOP owners.  Therefore, they wanted their restaurant to reflect a clean welcoming place that is a well put together environment. Something many of us share.  I want the places I eat in to be clean, sanitary and presentable.
The Solution
Nelcos was able to wrap the IHOP's door within a few hours with solid gray color architectural film pattern S143 and transform the look for a fraction of the price of replacing. Why paint or replace your kitchen door when you can just wrap them, no mess, no smell and easy to apply! And as a rule of using Bodaq, IHOP saved on the cost of continually painting or replacing.  Finally, I am pleased to be part of the Nelcos team that is bringing this solution to IHOP
We are proud of the installation expert who carefully and quickly makes the old look new and breathes more life into our doors.  With an extensive selection, the installer was able to match the original grey colouring, keeping with the theme and colours of IHOP.
And on a final note; Go and visit them on No. Three Rd in RIchmond.   .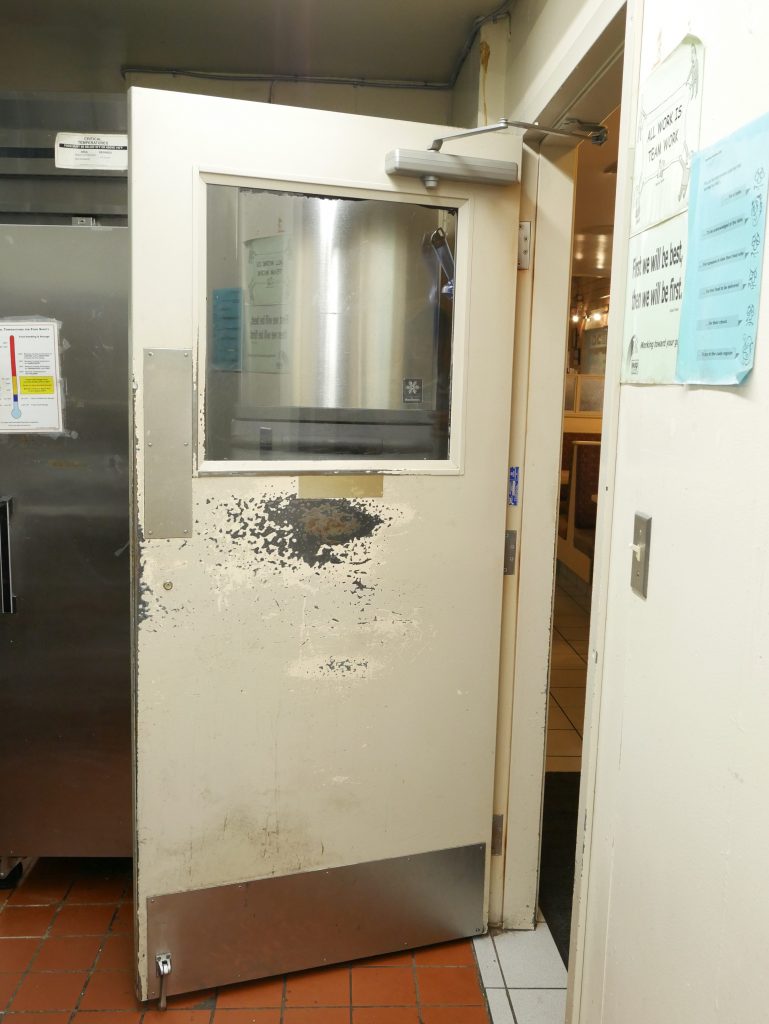 Before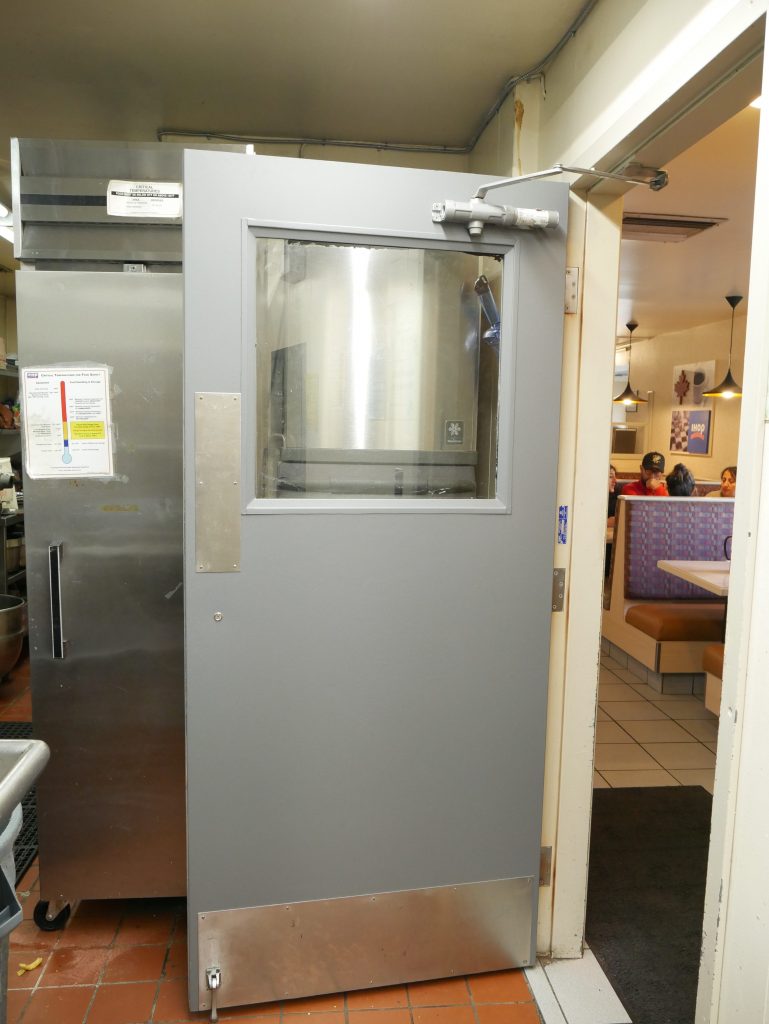 After