Minimizing cost and customer inconvenience during renovation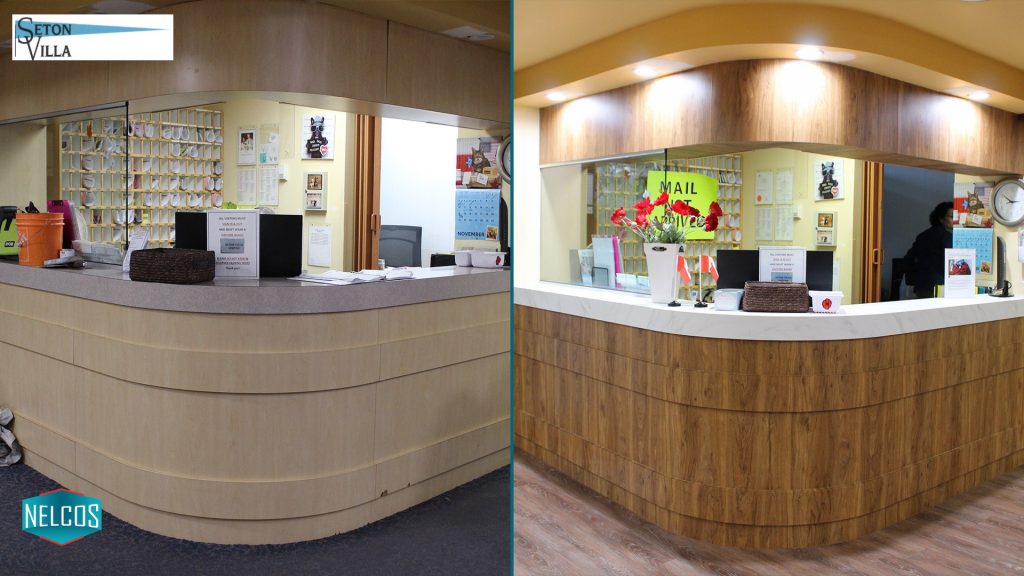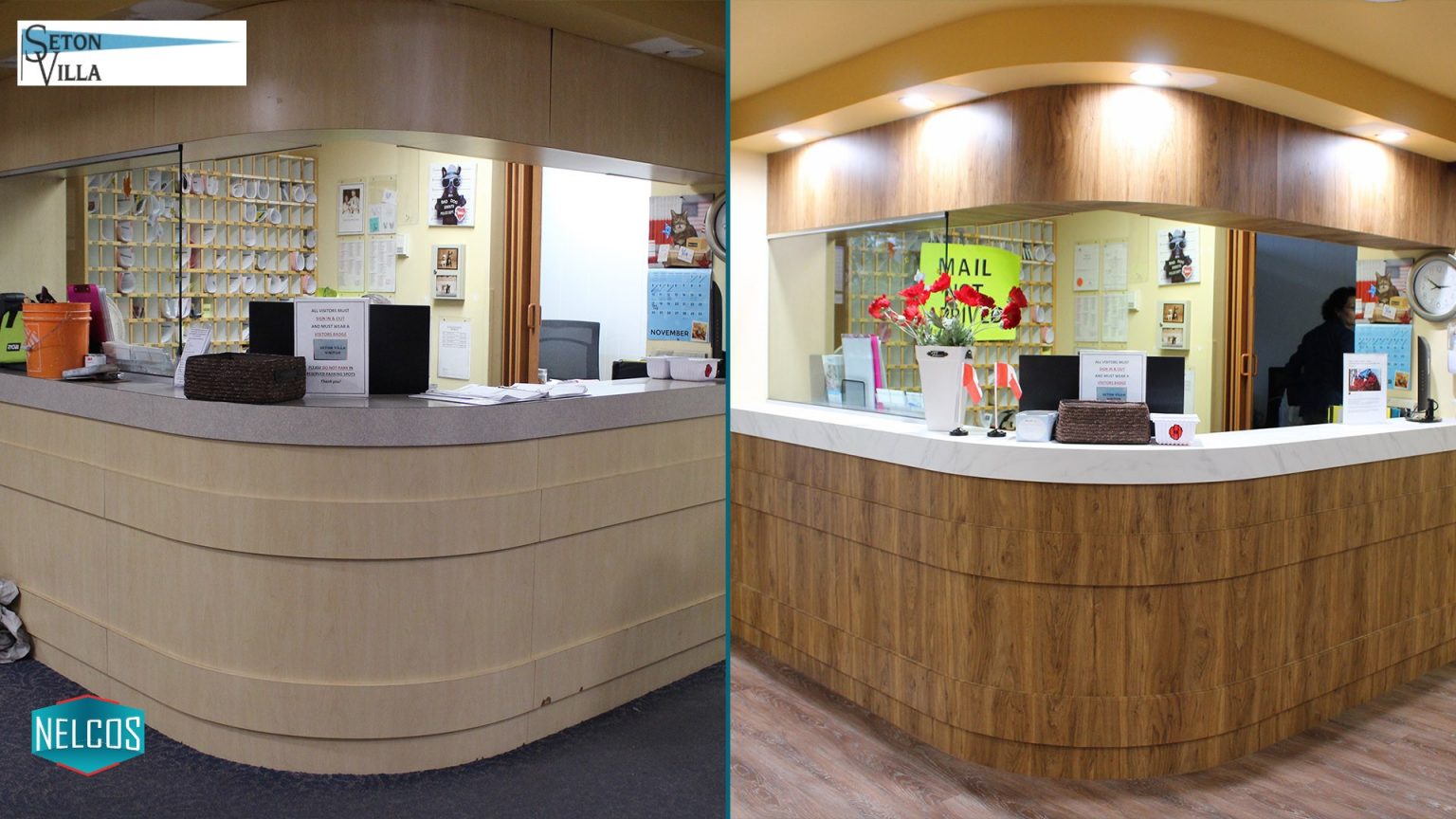 Commercial renovations are extremely important not only for the customers' impressions but also for the employees. Firstly, you have only several seconds to form the first impression. Do not let it be negative or show your visitors you neglect them. Those little scratches, worn-out furniture, front desk that saw better times do not add up to the image of a reliable business. Secondly, it is proven that having to work in the space that complements your company image, encourages your workers to achieve better results.
Usually, business owners are afraid to start the renovation because of all the inconveniences related to that. Think only, all the construction works, dust, dirt, noise, inevitable stop of the business for several days or even weeks. No one wants to experience excessive noise or smell paint. Therefore, there is only one decision for the case – close a business for the length of remodeling or manage to keep some areas closed. This means a massive pressure on the project manager who has to come up with the plan on which areas to close, when and for how long.
New Solution
Imagine you could renovate the office space without business interruption, noise, dirt, dust, and at a fraction of a price. And yes, this is not an impossible thing. You can do that with Nelcos architectural films.
Let's go through some of our projects where we have renovated a front desk.
One of our first projects with a lobby renovation, which included a reception makeover, has been at Seton Villa Retirement Center. The renovation has changed the look of the entire space drastically.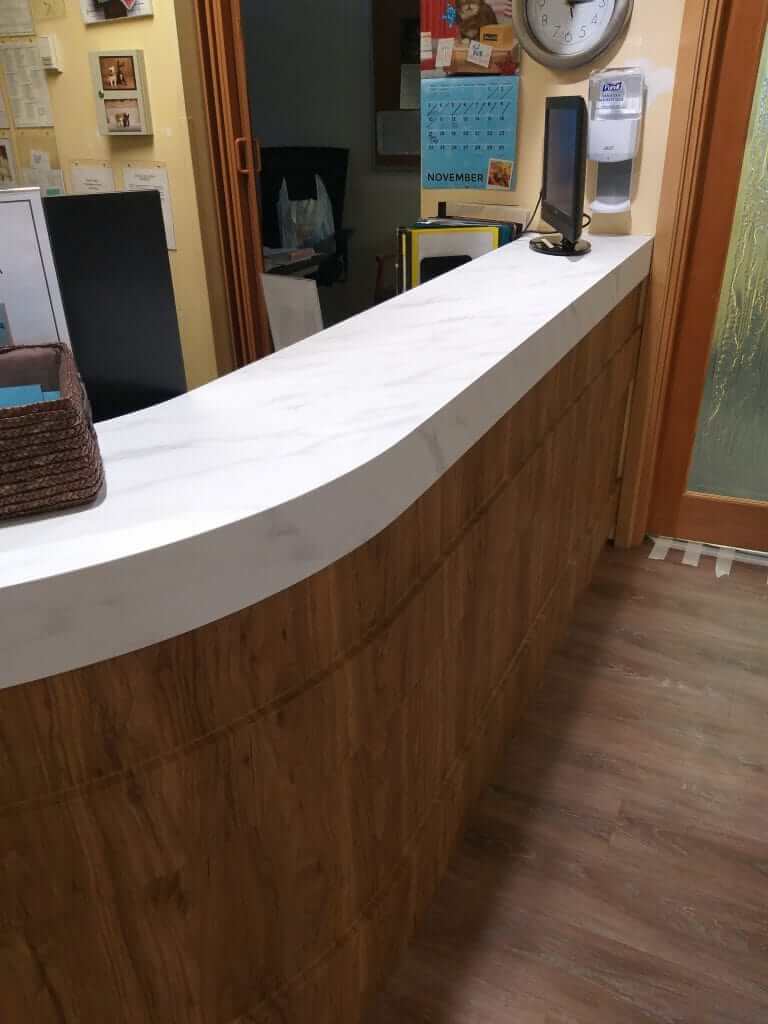 The installation has been completed on-site without closing the doors for visitors. Moreover, all surfaces look great. You'd never guess an amazing marble surface is not made of a marble slab.
Tapestry Project
At one of our recent projects at Tapestry at Arbutus Walk, we have also renovated a reception area. The project was huge and included the renovation of different areas in the building. And everything that could be wrapped at our warehouse, the Nelcos team has wrapped there. This was an important condition concerning the current situation. We made sure that everyone – both Tapestry residents and our employees – were safe and used all necessary protection. 
Sun Seekers Project
One more reception has been renovated at Sun Seekers Tanning Salon. For the project, they have decided to wrap a front desk stand. So our team has completed the installation without any change in the salon's schedule. 
Process
So if you are interested in how the installation is performed, keep reading.
Firstly, we will need to take measurements of the area you would like to cover with the film. That may be a countertop or the entire front desk. Then, when the material is ready for the installation, installers will prepare the surface – smooth it and prime if necessary. After that, they will install pieces of the film to ensure the best coverage for the case.
That is all. There is no smell, dust, dirt, noise during the installation. And there is not much waste after the installation.
Your business can remain open while renovating at the same time.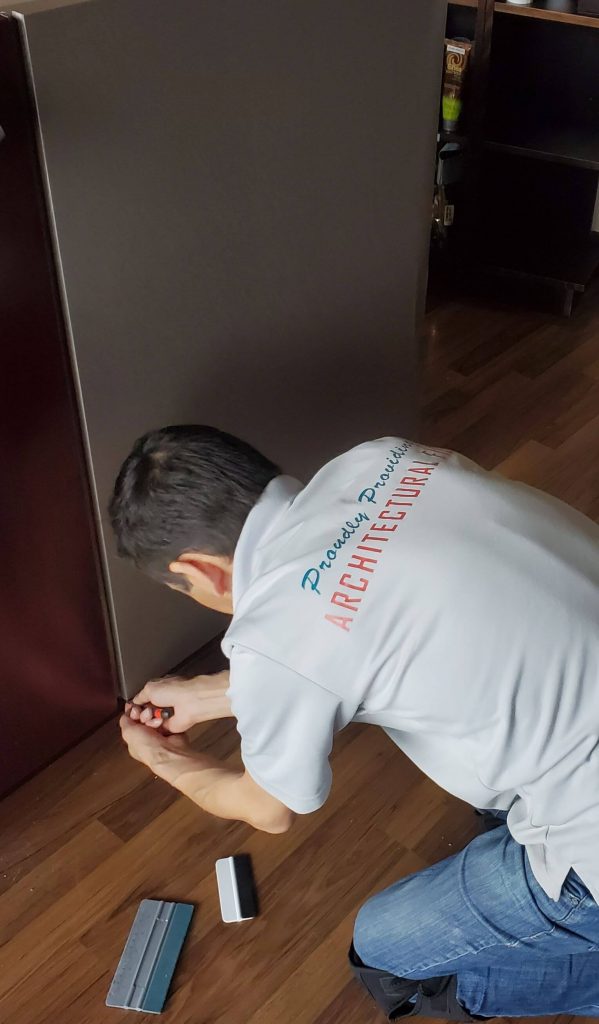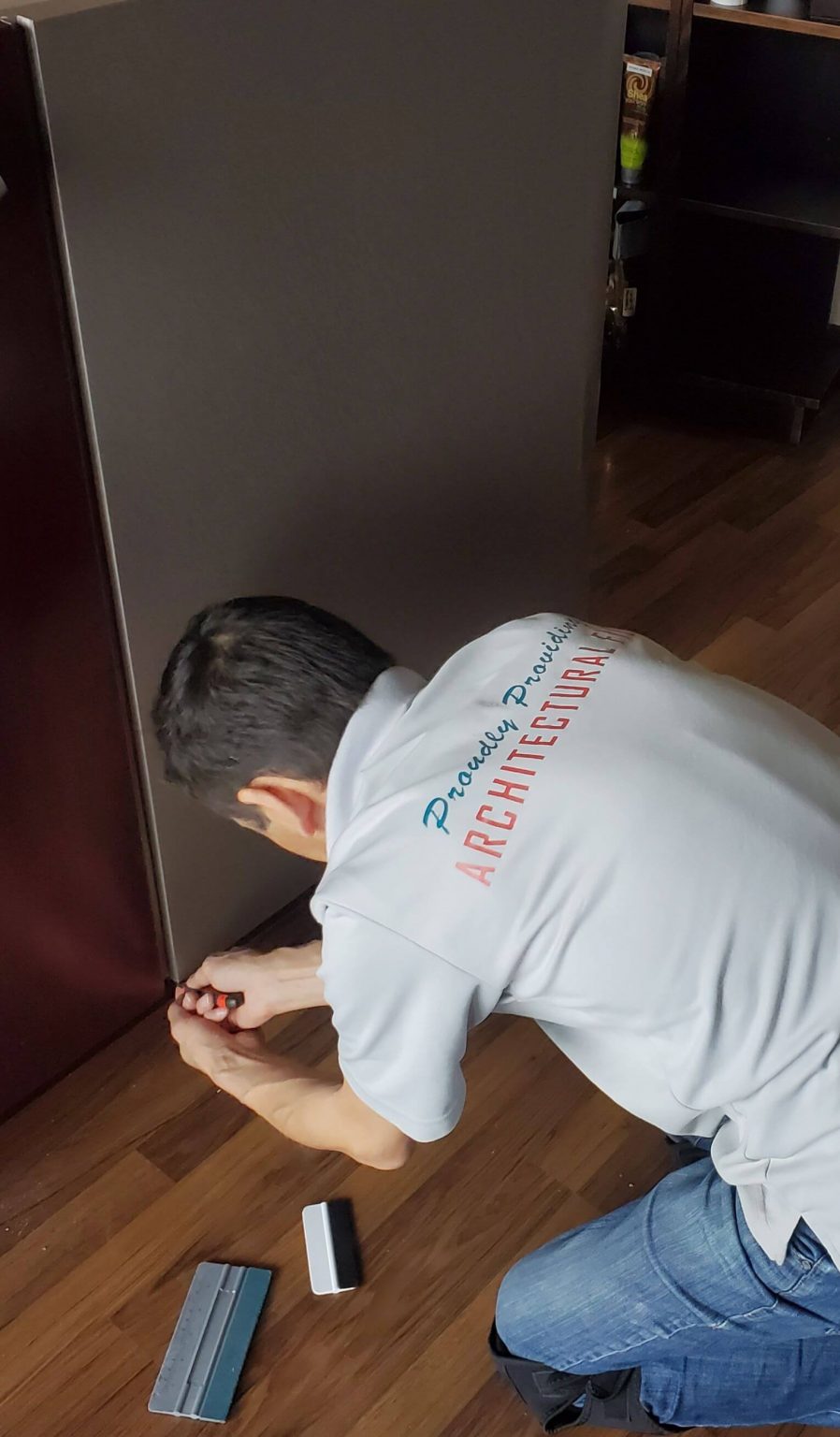 Want to know more?
If you have questions regarding our product or services, or you would like to receive an estimate for the project, feel free to contact us. We are always happy to assist.