A Great Alternative to Traditional Approach
Doors take a beating. They are one of the most used parts of your home or business. They get exposed to all types of weather conditions, they can banged, kicked, slammed, dented, scratched, and they even get vandalized from time to time. Needless to say, over time they can start to show some wear, even if they are still in good condition overall.
Traditionally, when a door starts to look weathered, you would choose to replace it. But, why would you replace a perfectly good door because it doesn't look good aesthetically? There are other more affordable options.
You may be thinking, you could paint the door, right? Painting is often out of the question because of the time and effort it takes to paint. If you paint yourself you have to choose the right paint, gather all the supplies, and find the time. Hiring a professional painter can be expensive. All that effort and expense only to have the door scuffed up almost immediately.
NELCOS films are the modern alternative to traditional door renovation projects. Quickly and easily upgrade your door surface and make them look new again. You can apply the architectural films in all types of spaces – residential, commercial, hospitality, multi-family, stores, malls and more.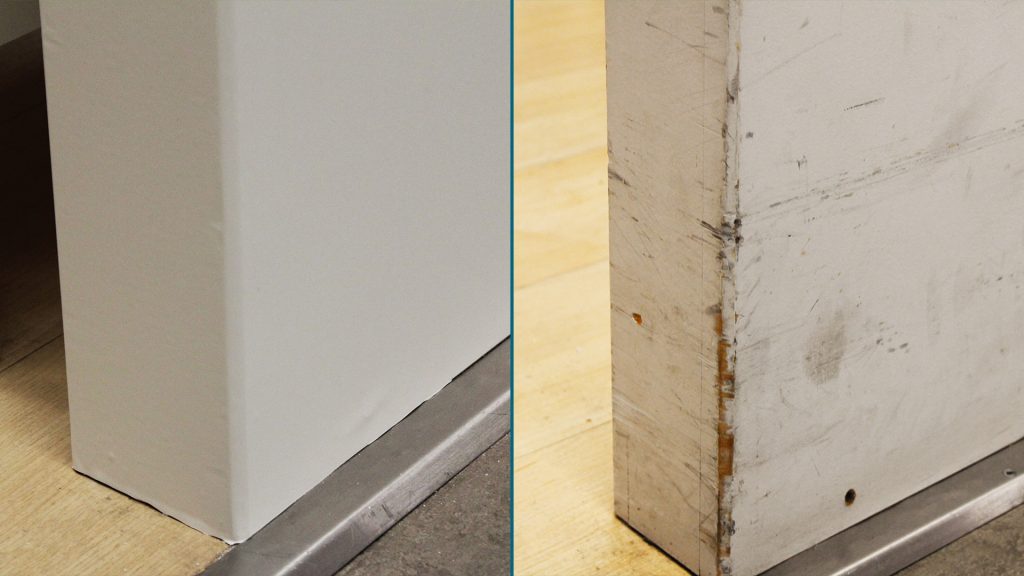 The Trouble With Traditional Door Renovation Projects
Doors replacement projects are more expensive than many home and business owners realize. New doors, especially exterior or specialized doors can be very expensive to replace. Depending on the door you choose, they can cost hundreds or even thousands to replace. If you have to replace multiple doors, the cost grows.
You will also need to consider other factors such as installation, choosing a contractor, disposal of the old doors, choose the new typed of doors, ordering and delivery, timelines and the other considerations associated with traditional renovation projects.
All of this time and effort isn't necessary if the door just needs a visual upgrade.
Why NELCOS Films Are An Ideal Alternative To Traditional Door Renovations
NELCOS films are the perfect solution for situations where you want to upgrade your doors without going through the trouble of a renovation project. Forget about the interruptions, time, and mess by installing a film over top of your existing door. The films look natural, feel real and are eco-friendly. You can make your door look the same or choose a new design that matches your interior. Choose from a number of designs such as wood patterns, texture patterns, and stone, and marble patterns.
Here are some of the main benefits of choosing architectural film for doors:
Time efficient: Installing the film to any type of door takes much less time compared to traditional door replacement projects. There is no activity interruption and you can carry on with your day, hassle free.
Easier: No need to worry about finding a new door, with the right design, that will fit your current opening. Use the existing door and make it look brand new again.
Cleaner: Film installation is no mess. There is no need to remove doors, no hammering, or noise associated with traditional renovations. Our film installation is clean, neat, and quiet.
Less expensive: Architectural film is much more affordable than purchasing a new door, even after considering installation and all other factors associated with the project.
High quality results: Our films are extremely durable. They will stand the test of time. They are stain resistant, easy to clean and you will have the look of a new door for 10+ years.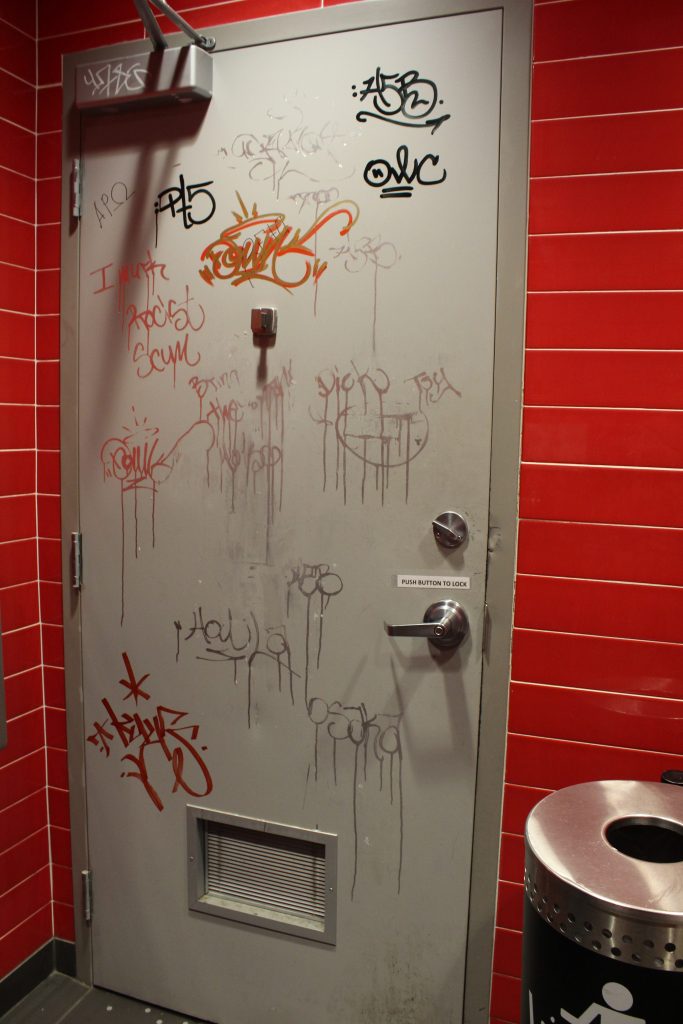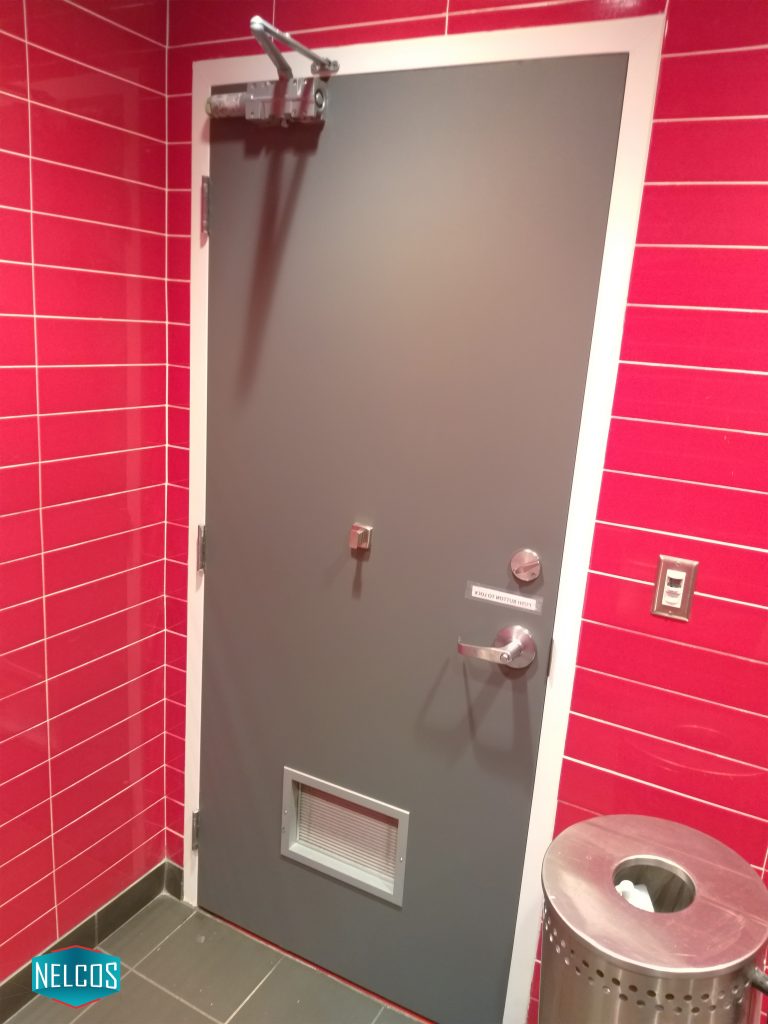 All Types Of Doors
A common question we receive about our films is if they can be applied to all types of doors? The answer is absolutely. Films can be applied to doors with any surface type, any design, and any condition. Even the most beat up doors can be brought back to life with architectural film. NELCOS films can be applied to all types of doors:
Front entry doors
Closet doors
Interior doors
Bathroom doors
Sliding doors
All other types of doors
The Architectural Finish Installation Process For Doors
The architectural film installation process for doors is quick and easy:
Hardware removal: Remove the knobs and locks from the doors being upgraded.
Create a smooth surface: If you have minor dents or dings, fill in the area with putty or wood filler to create a smooth surface. Lightly sand the door.
Prime: Apply primer to the surface of the door. Apply to the edges and corners as well.
Measure: Measure the height and width of the door. Measure twice to make sure you have accurate measurements.
Cut the film: Cut the architectural film to the side of the door. It's recommended to give some extra material on all sides of the door.
Peel and apply: Peel off and pull back about 5 inches of the film. Firmly attach the film at the top of the door. Reposition until you have the film properly aligned.
Adhere the film: Using a squeegee, peel and adhere the film from the top down. Once the film is firmly adhered to the door, use a blade/box cutter to trim around the edges of the door. Cut holes for the door know and lock. Reinstall the hardware. Follow the same process for the door frame.
See a door film installation in action. Check out this video.
Want To Learn More About Architectural Film For Doors? Contact Us Today!
We know you probably have questions about our architectural film products for your door renovation project. We're happy to answer them. Please don't hesitate to contact us for more product information, to request a sample, or get an estimate for your next door renovation project. We can make your doors like brand new again with our architectural film products.
Read More About Our Recent Door Renovation Projects
The results speak for themselves. Check out the before and after photos from some of our most recent door renovation projects: