Faux Wood Beams | Vinyl As A Cheaper Alternative
Or How Architectural Film Can Help Elevate a Living Room
Exposed ceiling beams are either an architectural feature that supports walls so they can have higher ceilings or merely a decorative interior design solution that adds to the room coziness. Reclaimed, or salvaged wood for such purposes is a conventional solution. But nowadays designers tend to refrain from it if possible – such beams are very heavy, insects and moisture often compromise them, too. While an alternative to supporting beams is tricky and requires consultation with an architect, faux wood beams are a perfect decorative solution.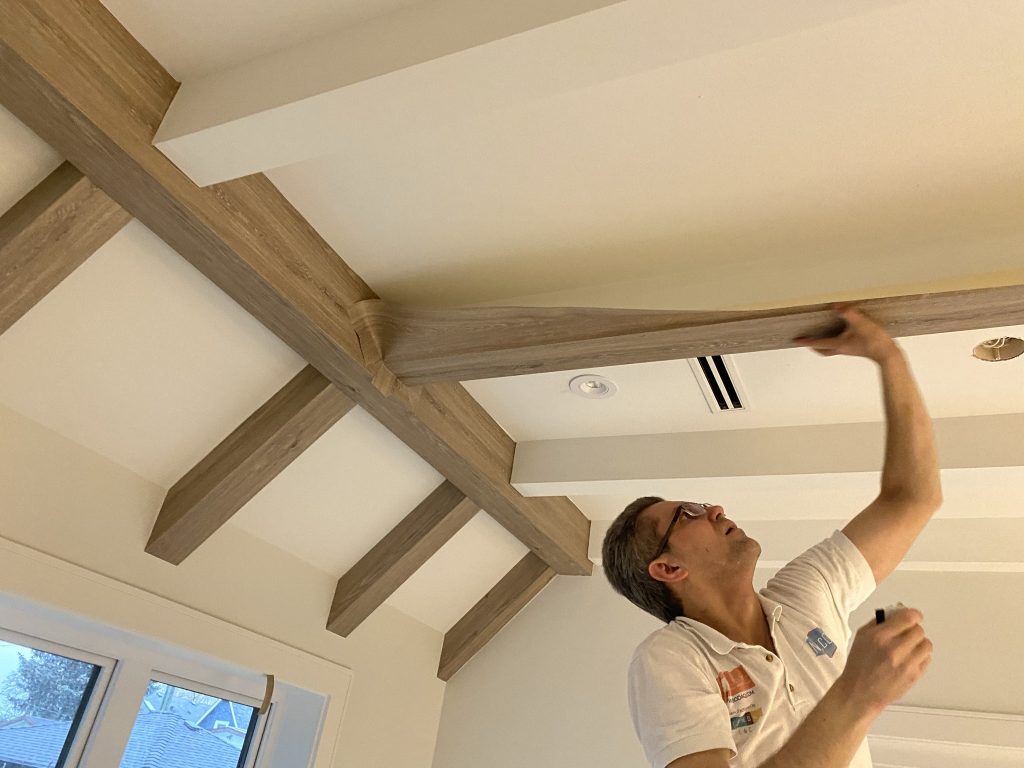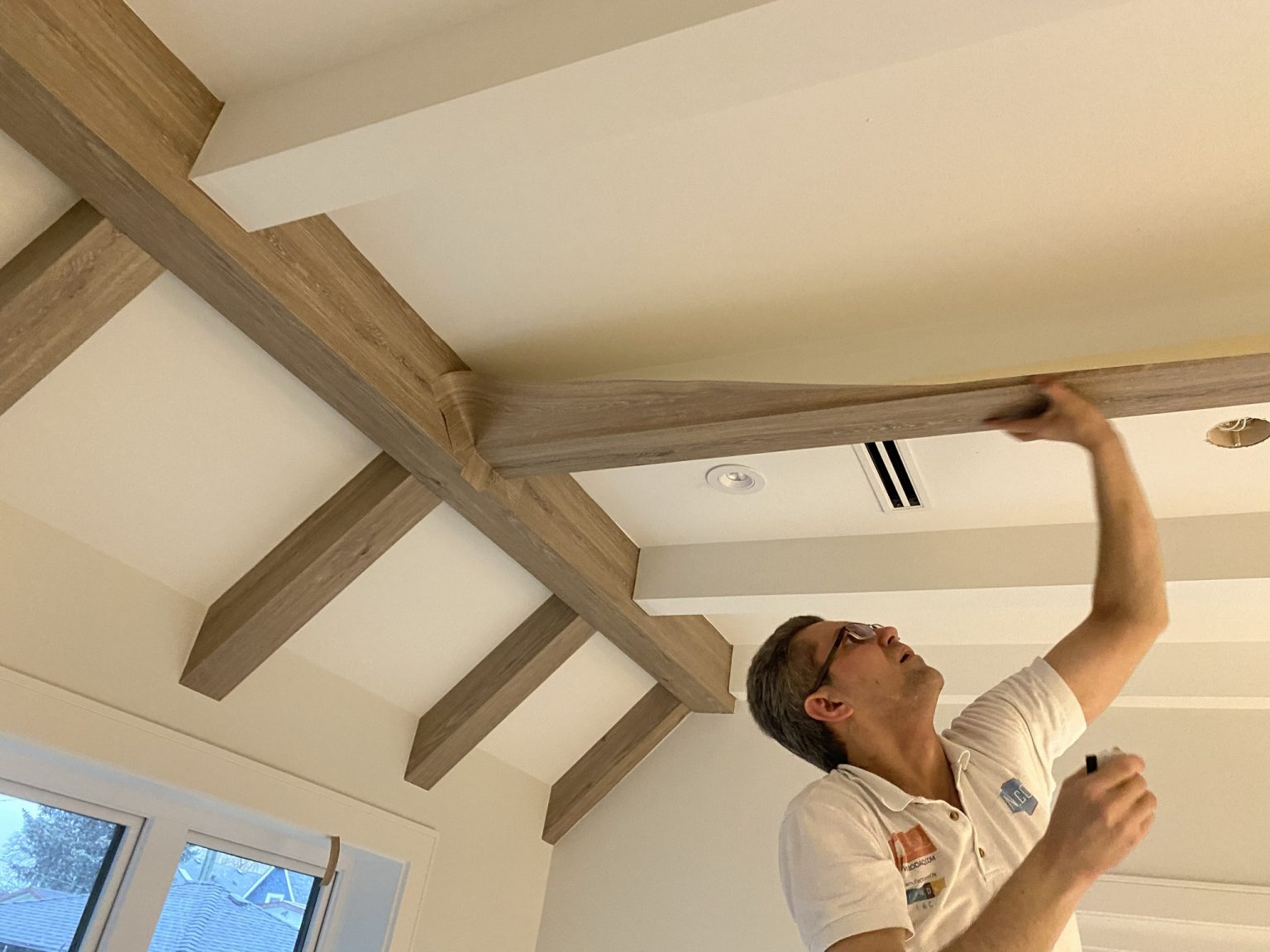 Make it or fake it. What's the difference?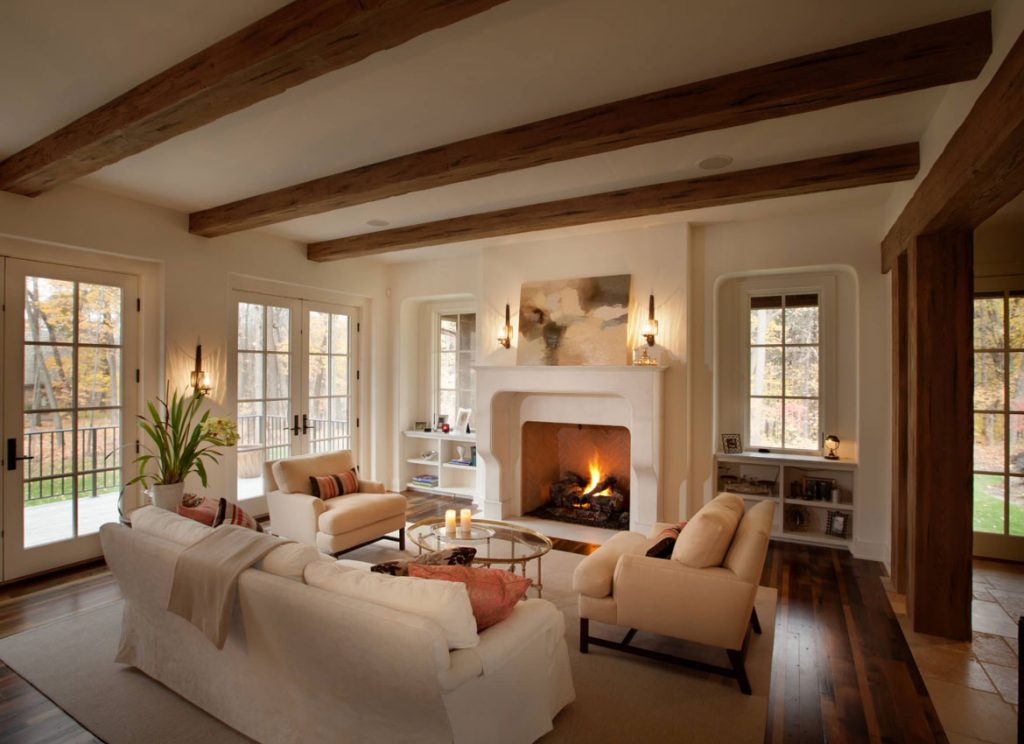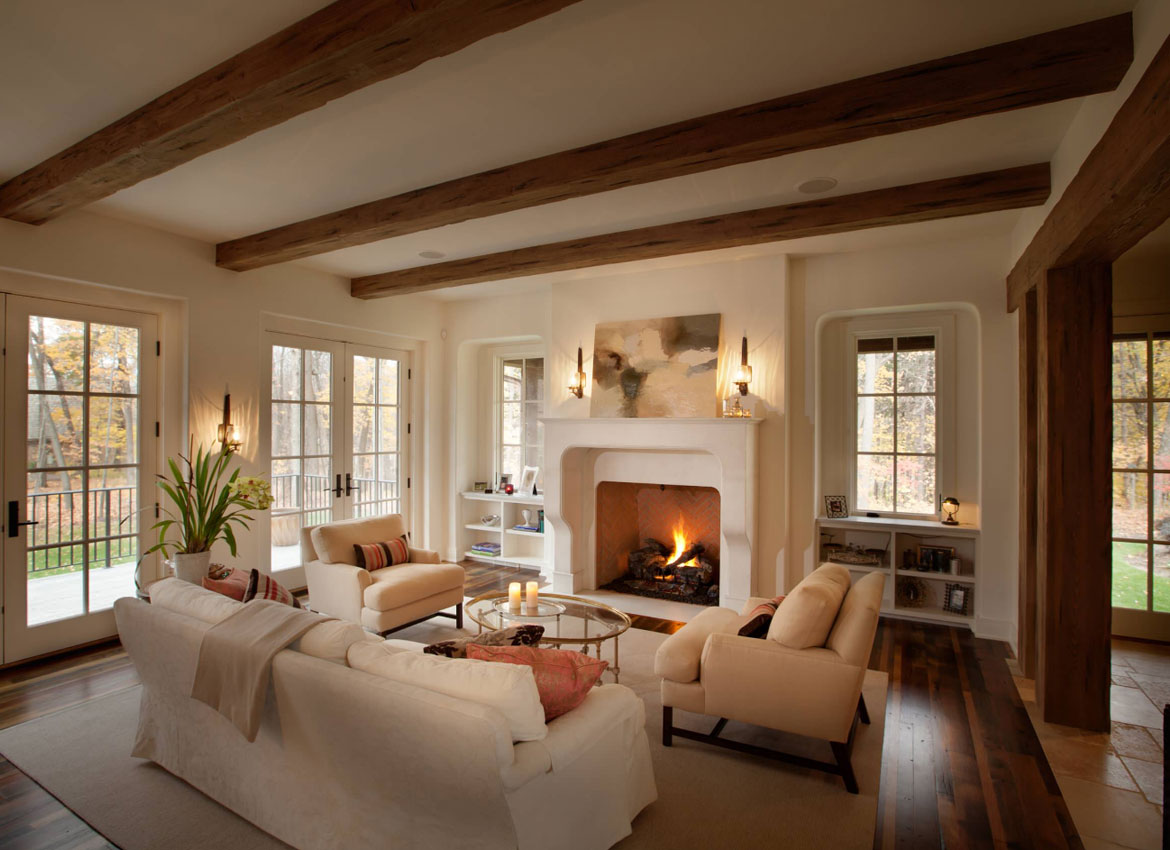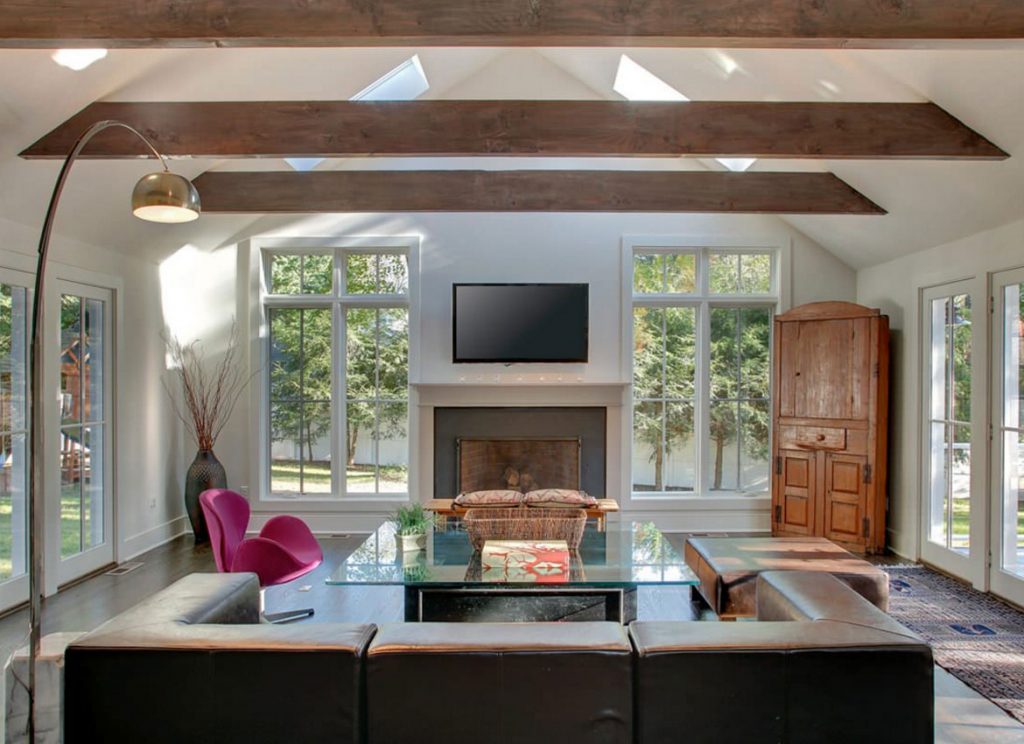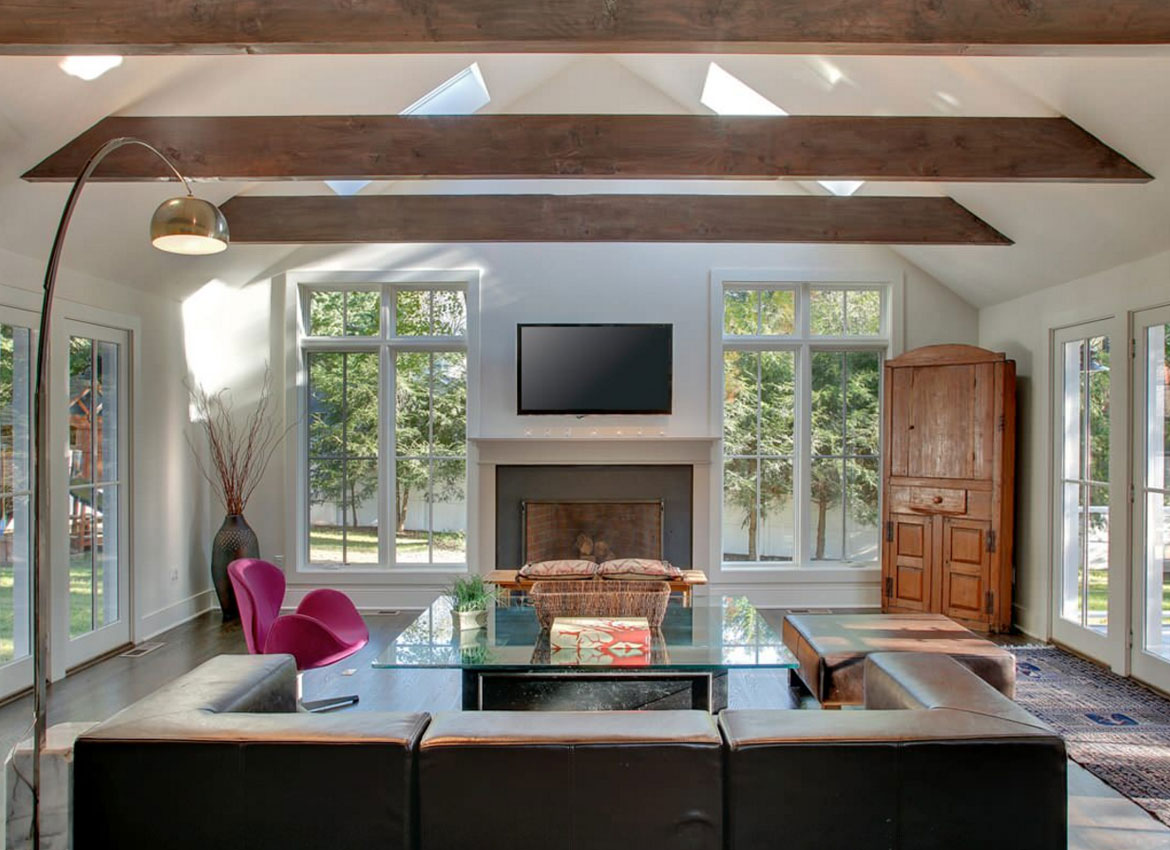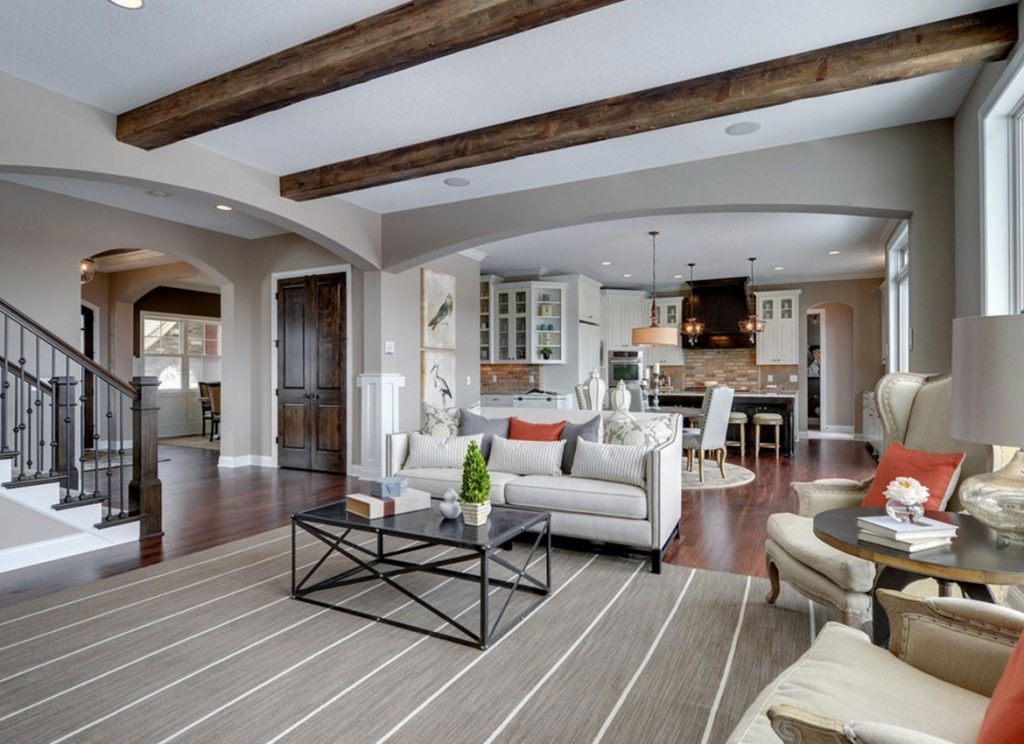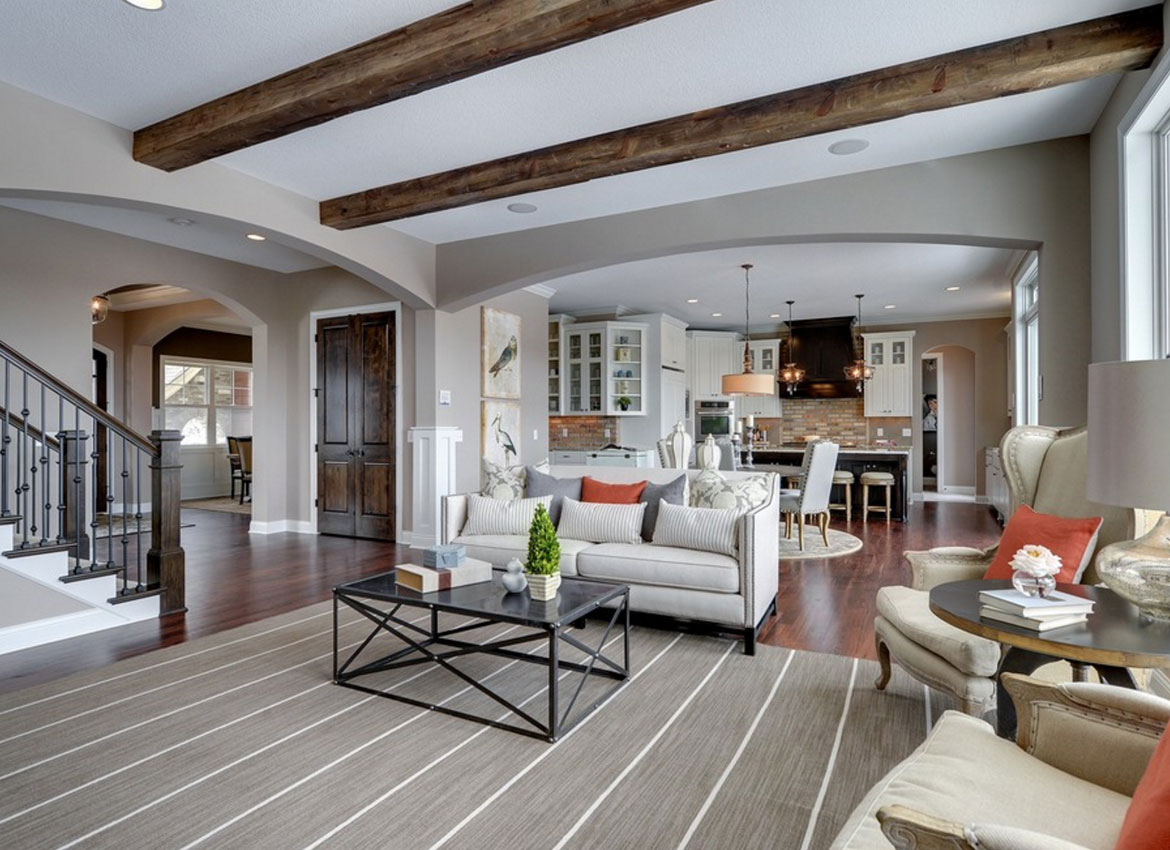 Made with polyurethane, faux beams can be found in many stores from HomeDepot to Lawes in various colors and wood textures. They are lightweight and an excellent substitute for salvaged wood with only one caveat: the price. A typical 8-foot Faux Wood Beam varies in cost from $170 to $200, excluding the installation price. That might sound like a proper price if you want to accentuate your ceiling with one beam, but what you need five or more?
Architectural vinyl film enables DIY-ers and home lovers to cover two such beams with a price of $20 to $30, depending on the pattern. The only limitation with vinyl is that it is a refinishing material and you need to apply it to a prepared surface. However, you can use it as an advantage:
Solution for any surface. The architectural film may turn any interior ledge into faux beams just like in the pictures below: easy-to-do drywall transformed into oak wood.
It leaves a space for any DIY design. Whether you want to warp your beams with clay and cover it with faux wood or you want beams of custom size and shape, you will probably need to make them yourself. Drywall or any other material doesn't matter because the vinyl film applies to any solid surface.
Texture variety. Most of the ceiling beams are made with wood, but what if your onyx or matte black beams perfectly match your interior?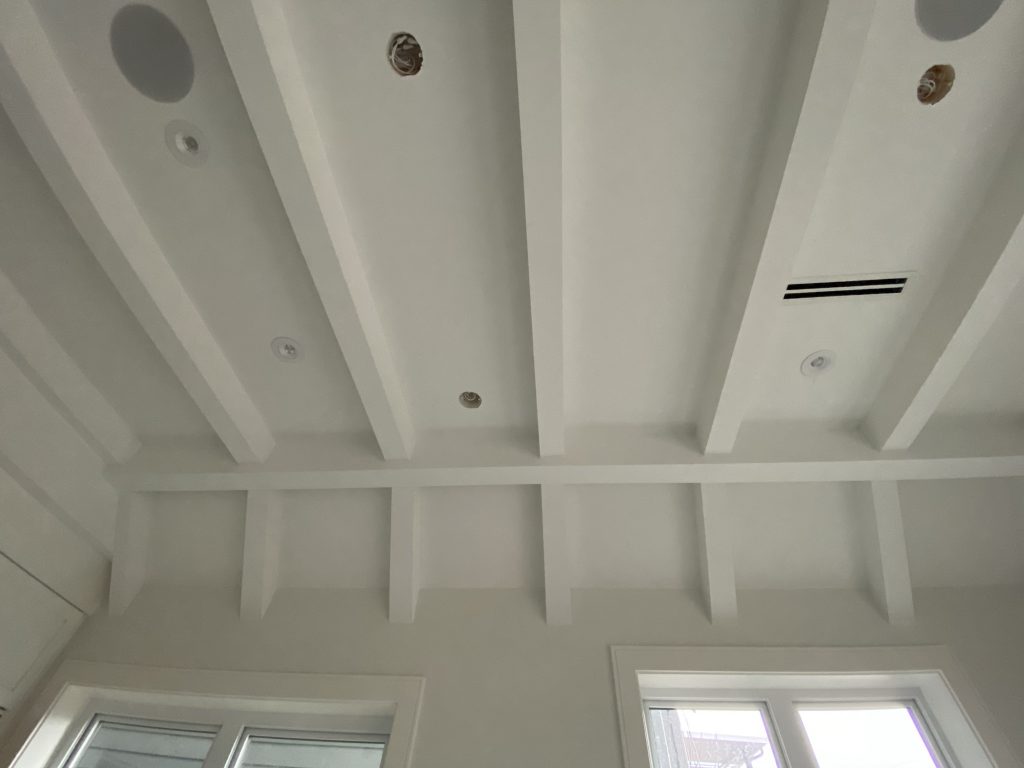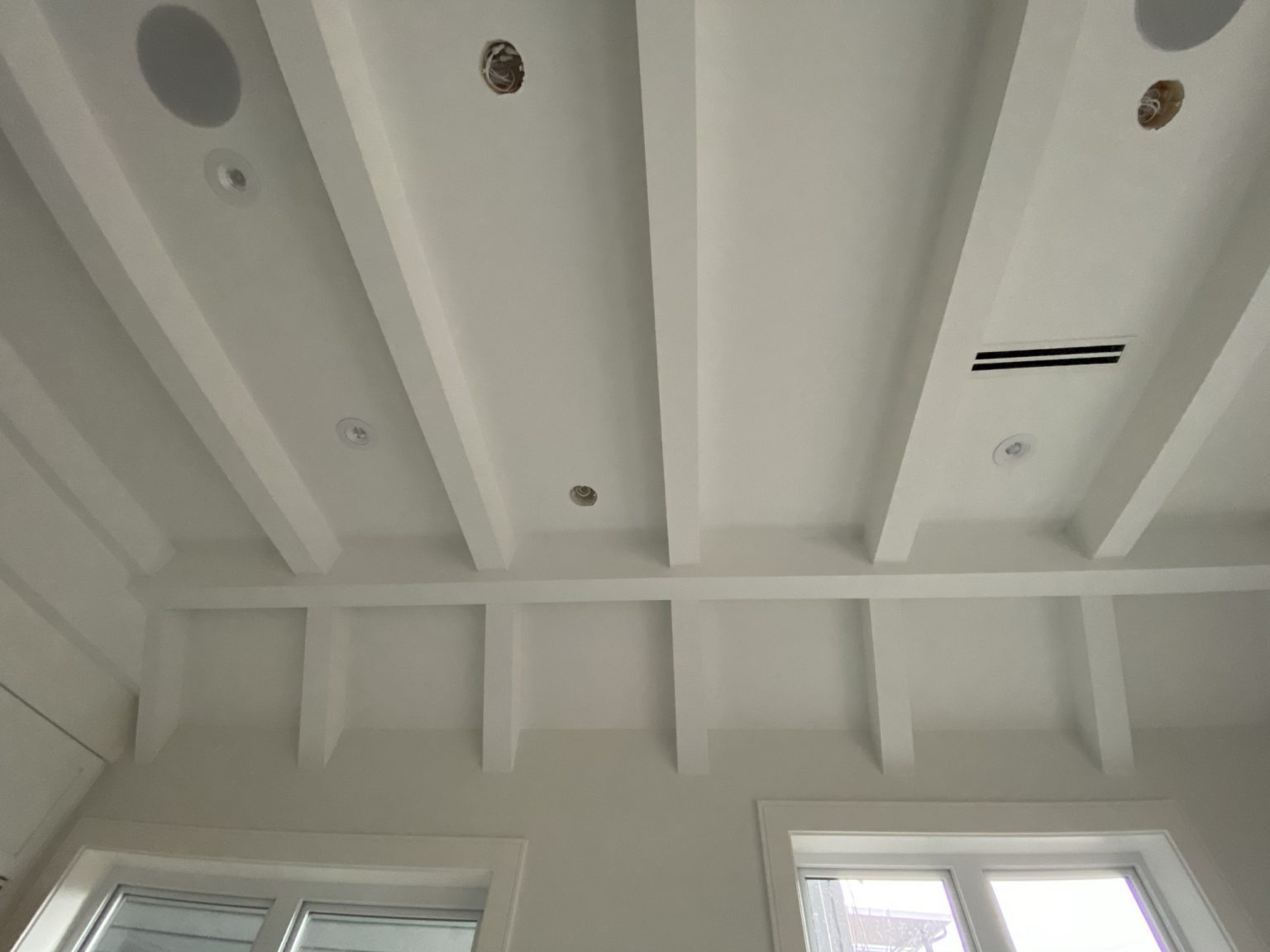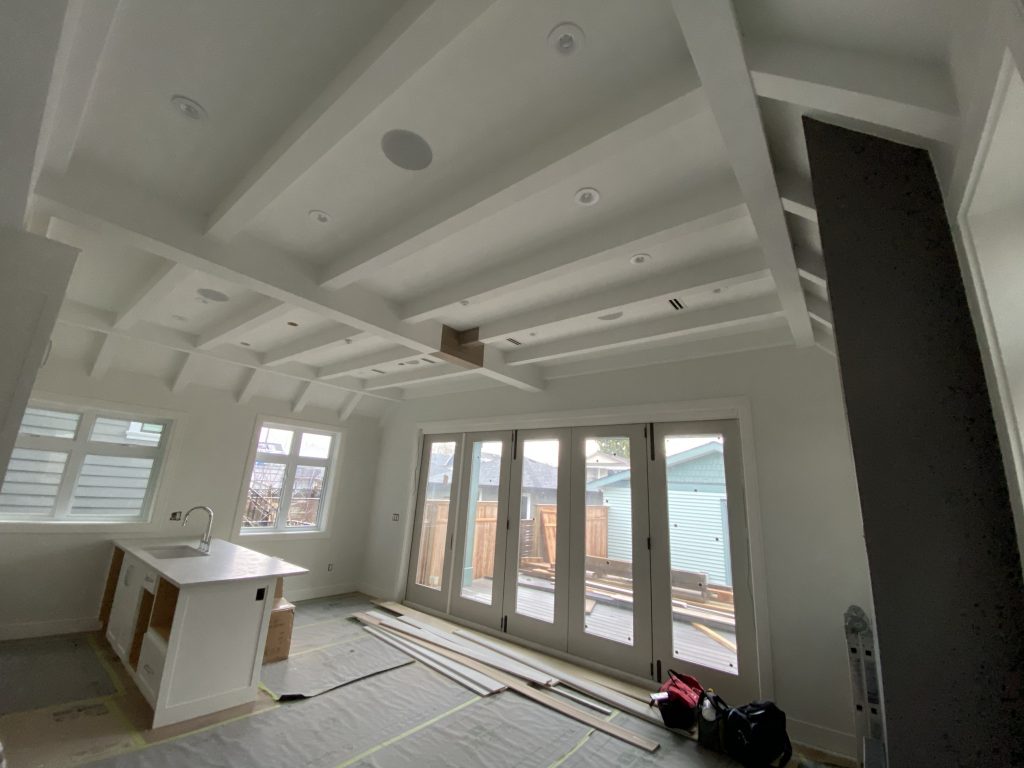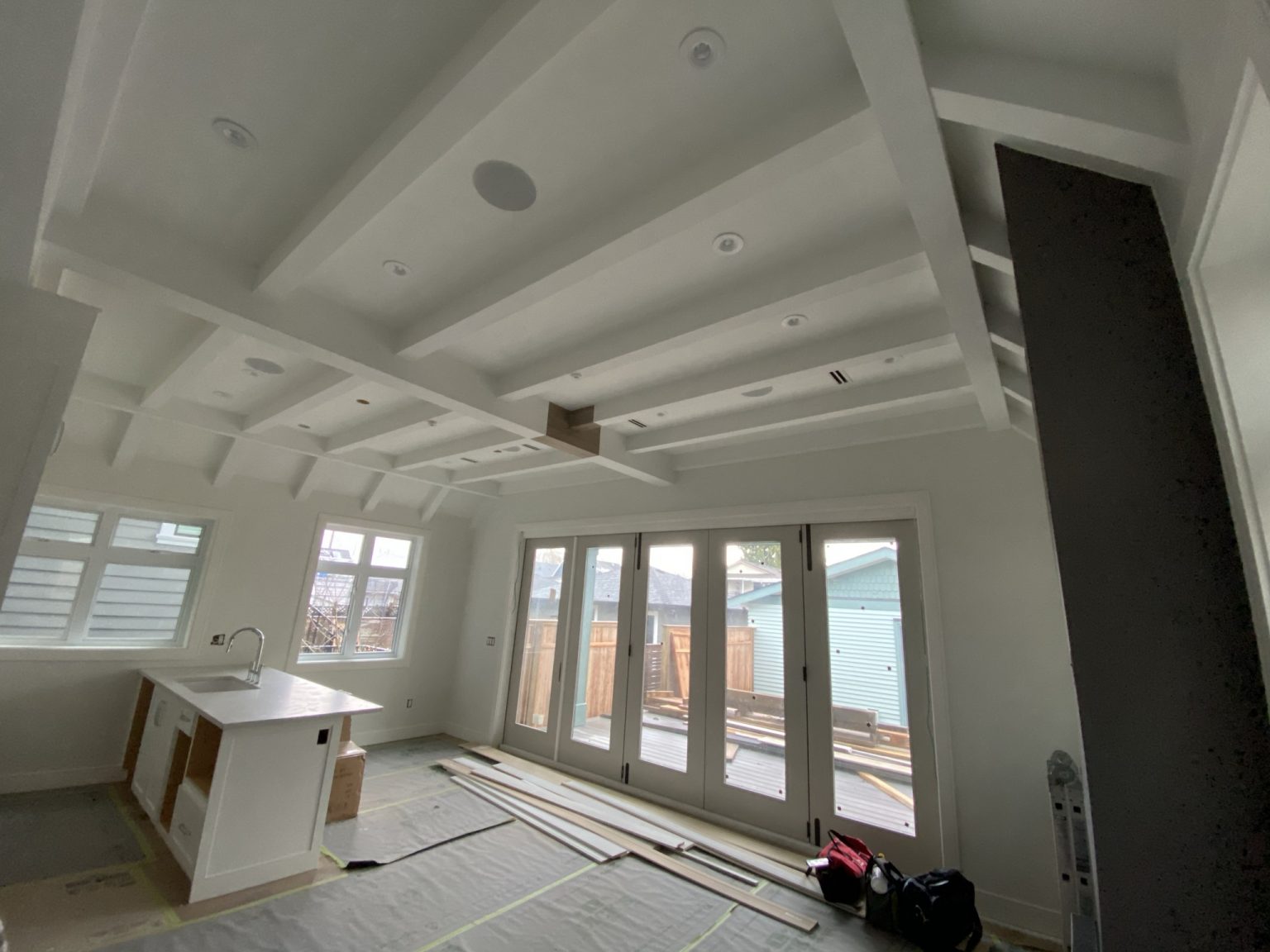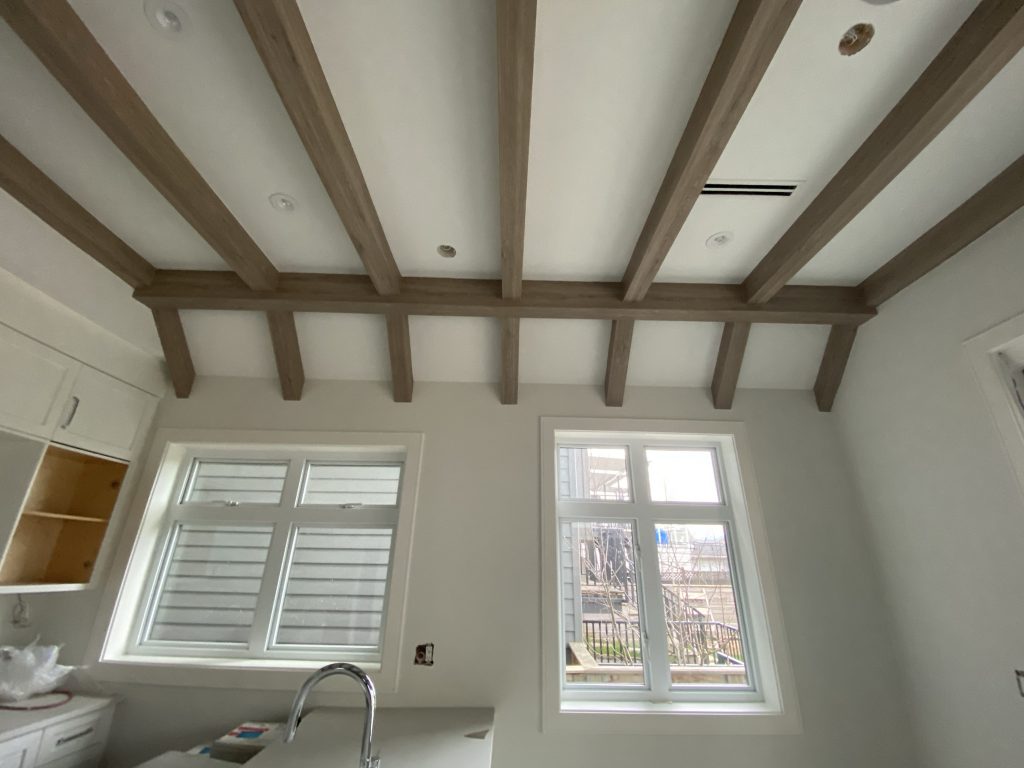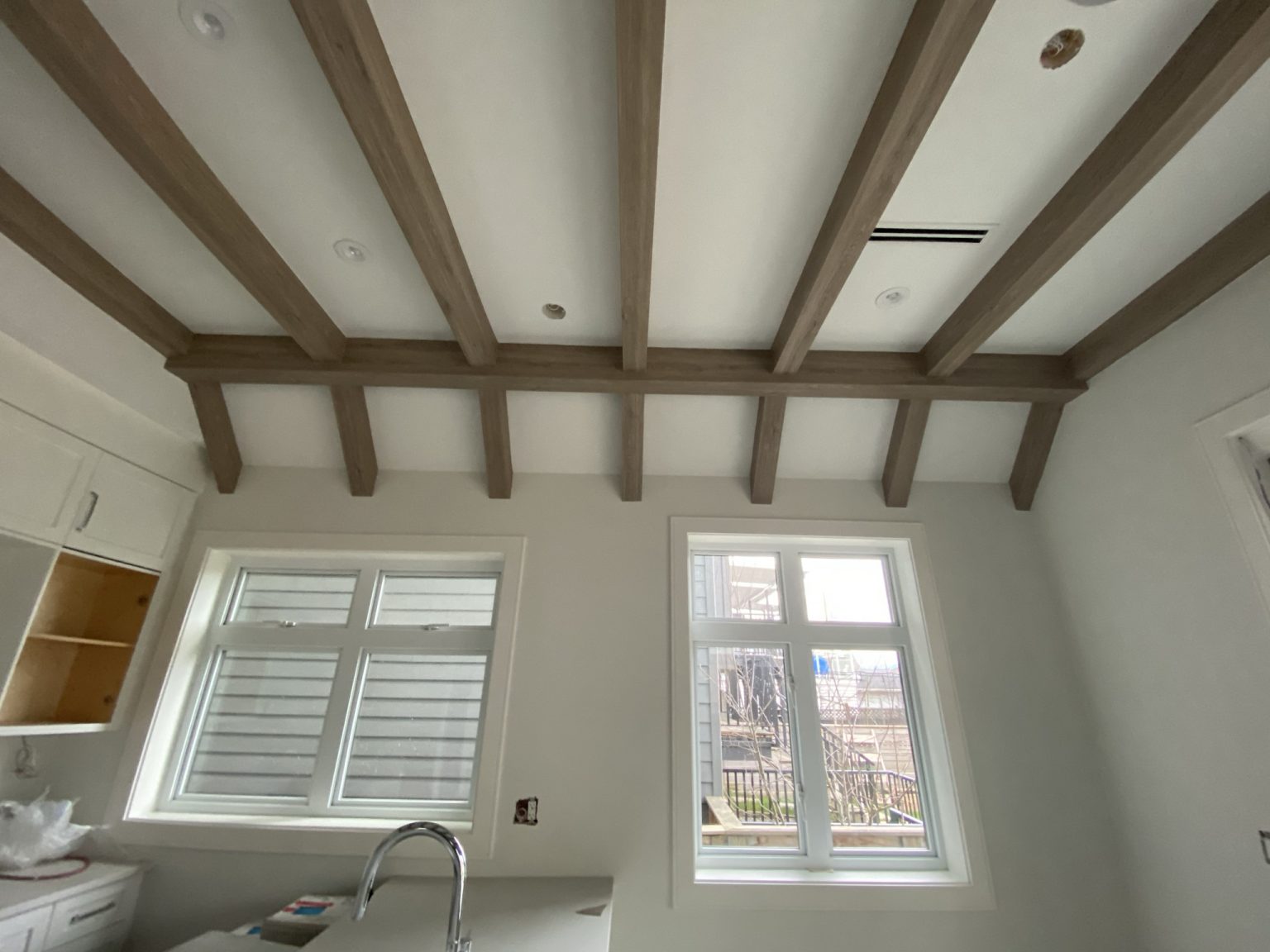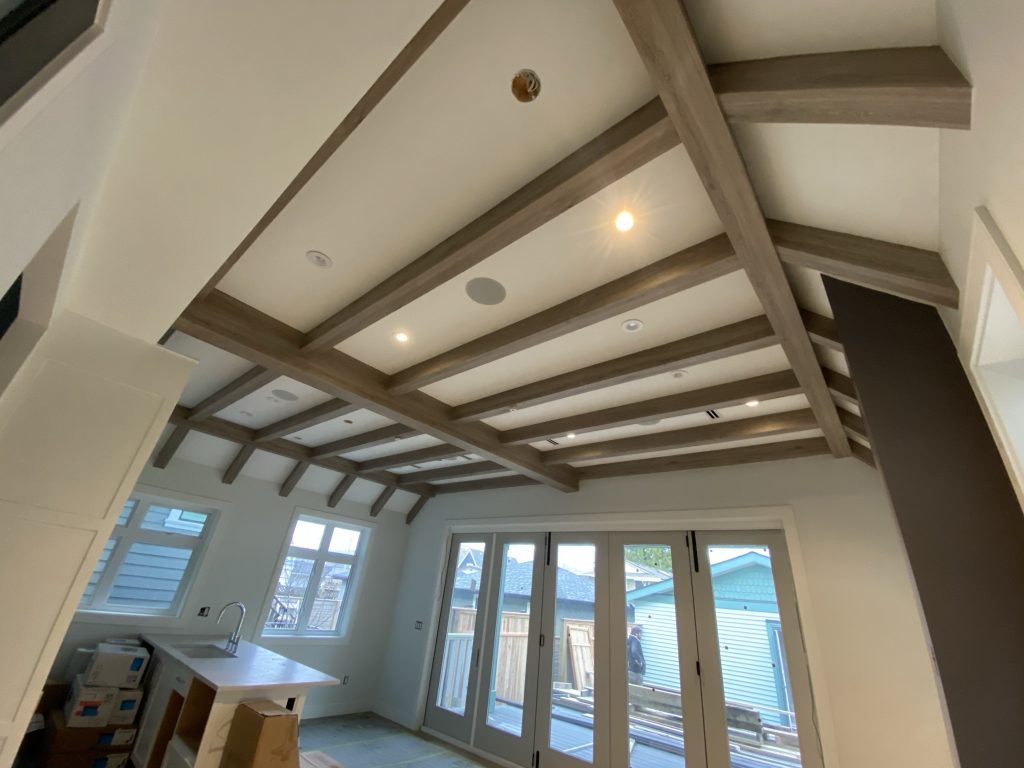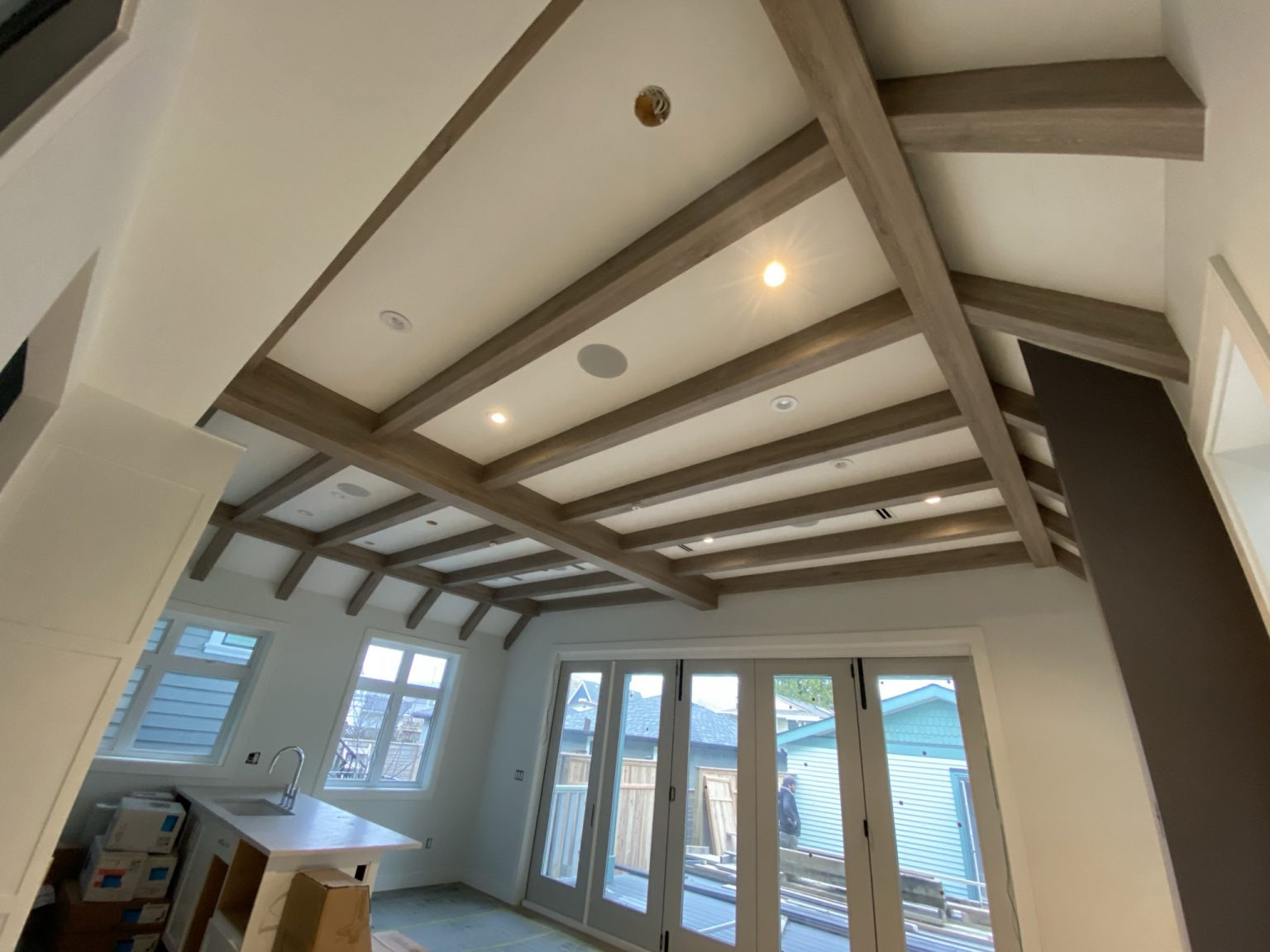 Watch our video about this unusual project
Faux wood beams: much more to explore
There are many other advantages of vinyl film over traditional renovation: durability, damage resistance etc. If you have a project in mind like the one shown above or you want to learn more about vinyl characteristics and possible ceiling beam solutions, don't hesitate to contact us. we love showing people that renovation can be easy, entertaining and tailored to your taste as well.