Or How Vinyl Film Transforms Everything
As a saying states, a small difference makes the masterpiece. By the same token, there are no insignificant details in the interior design. Thus a small piece can bring together an entire room, change the accent of a room perception, or enhance an interior with a splash of color.
And talking about small doesn't mean its size, it could refer to the texture or pattern. In some cases, changing the color of the fireplace mantel or apron, for instance, will impact tremendously on the look of your room.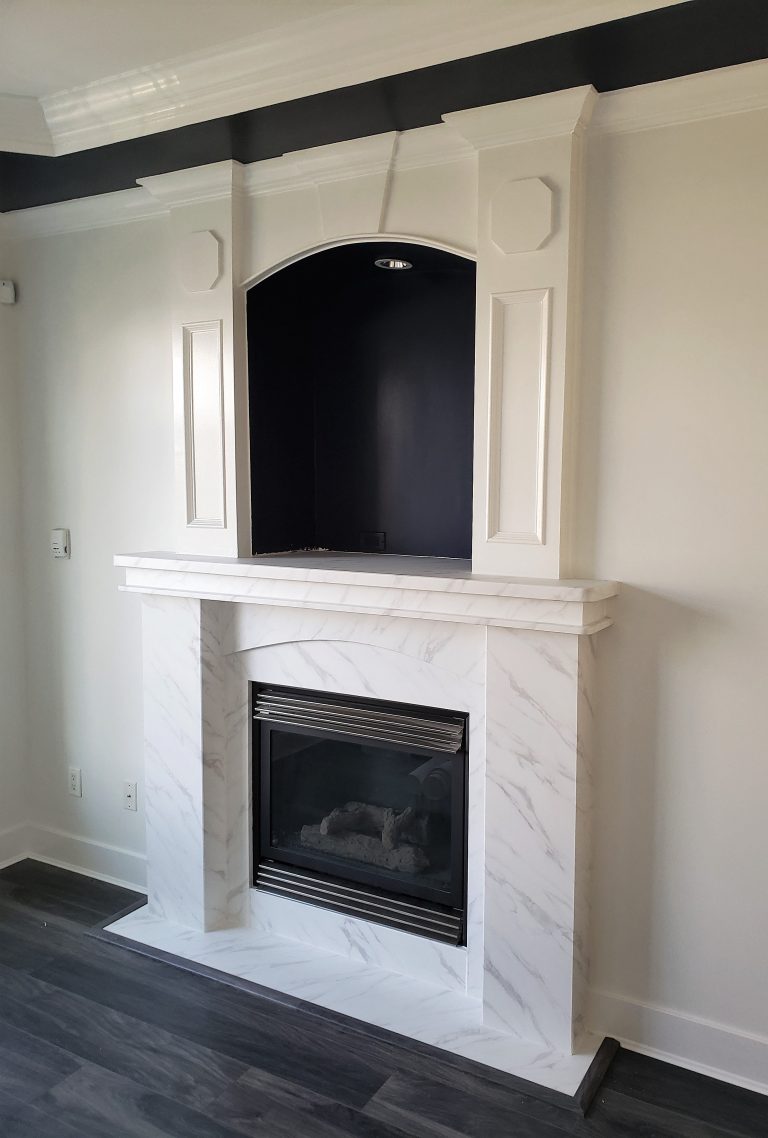 Renew it all!
That is what we had in the new project. All dark finishes were meant to be a part of the previous interior. With the change of color scheme, they no longer matched the design overall. Although the owner could completely replace those pieces, he had chosen another option – refinish them with the interior film. The decision turned out to be more affordable, faster, and easier. At the same time, the gorgeous marble pattern renewed the interior vibe and brought that elegant modern look that is in trend these days.
The patterns
To renew the necessary pieces, we used the NS814 Arabescato pattern from the Stone & Marble Collection. And don't worry, the interior film from Nelcos is a great choice for the bathroom as it performs well in moist environments.
Please take a look at the photos below to see the amazing transformation of the renewed fireplace, window sill and vanity countertop. Did you like the transformation? Share your thoughts in the comments section below.
We have also renovated a huge fireplace. See the details by the link below:
Request a quote – it's FREE!
If you have questions regarding our product or want to renovate the look of your interior, feel free to contact us by phone or email, and we will gladly assist you. We have more than 500 patterns of the interior vinyl film, so be sure we can cover all your design needs.