Lightweight Alternative to Concrete Finishes | Interior Vinyl Film
Textured concrete finishes have a remarkably aesthetic appeal. We see more and more interior design solutions that involve concrete or cement every day. That is because this type of finish is a great fit for industrial interiors. Concrete can be either warm or cold, depending on the surrounding color pallet, so design ideas for this material are virtually infinite.
Concrete is still the most ubiquitous material used in architecture because it's cheap and easy to utilize. But when it comes to interior details, designers face multiple challenges. It's heavy and difficult to remove or refinish. Work with concrete is delicate – imagine forming edges for a smooth concrete countertop. Although we still give credit to real materials when it comes to exteriors (garage, park alley, etc.), interior vinyl films that replicate concrete color and texture are an excellent alternative to concrete finishes and here is why.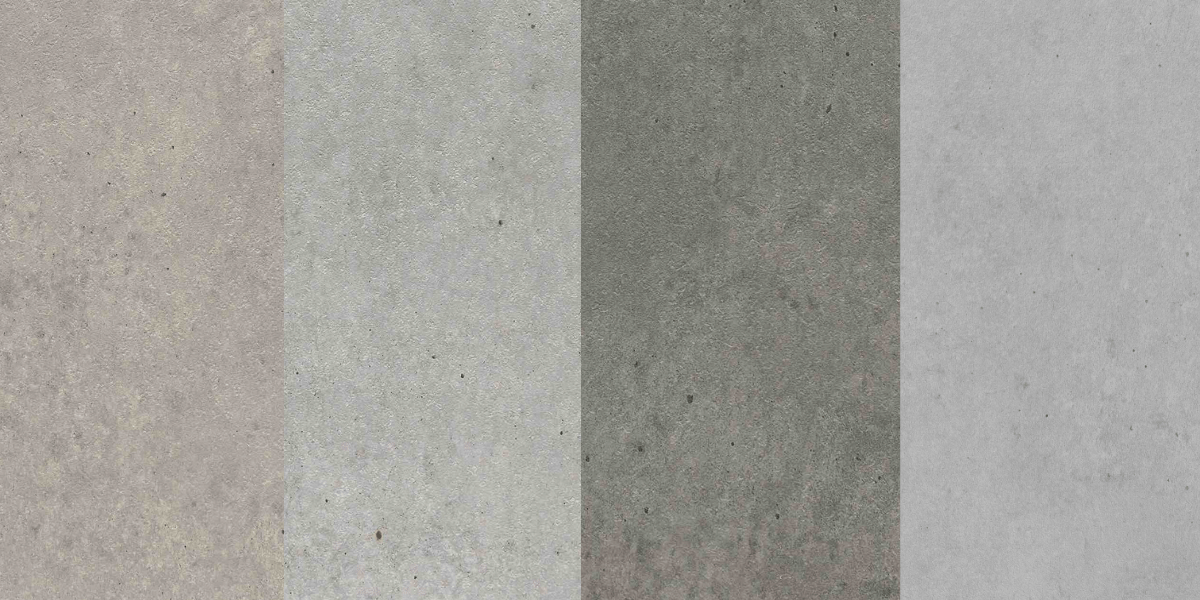 The caveat of many vinyl finishes is that they are unsophisticated. They look and feel flat and smooth, even when the texture is supposed to replicate concrete warmth or wood grains.  But when it comes to Bodaq interior films. the tactile sensation is identical to the real material. It's earthy, non-slippery, and rough.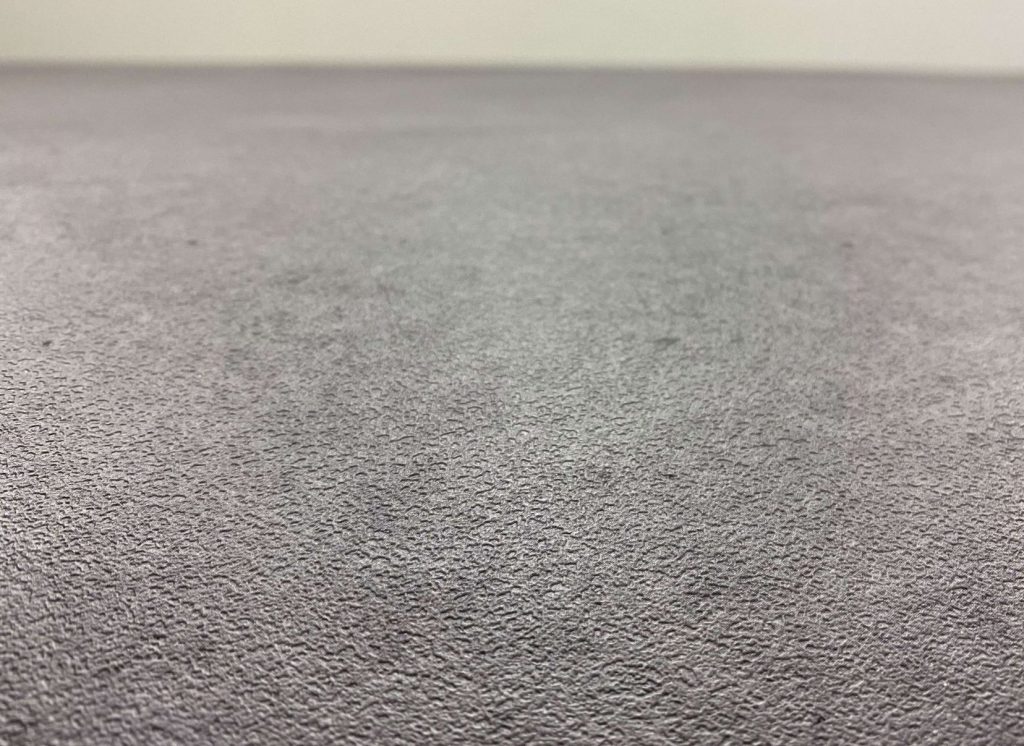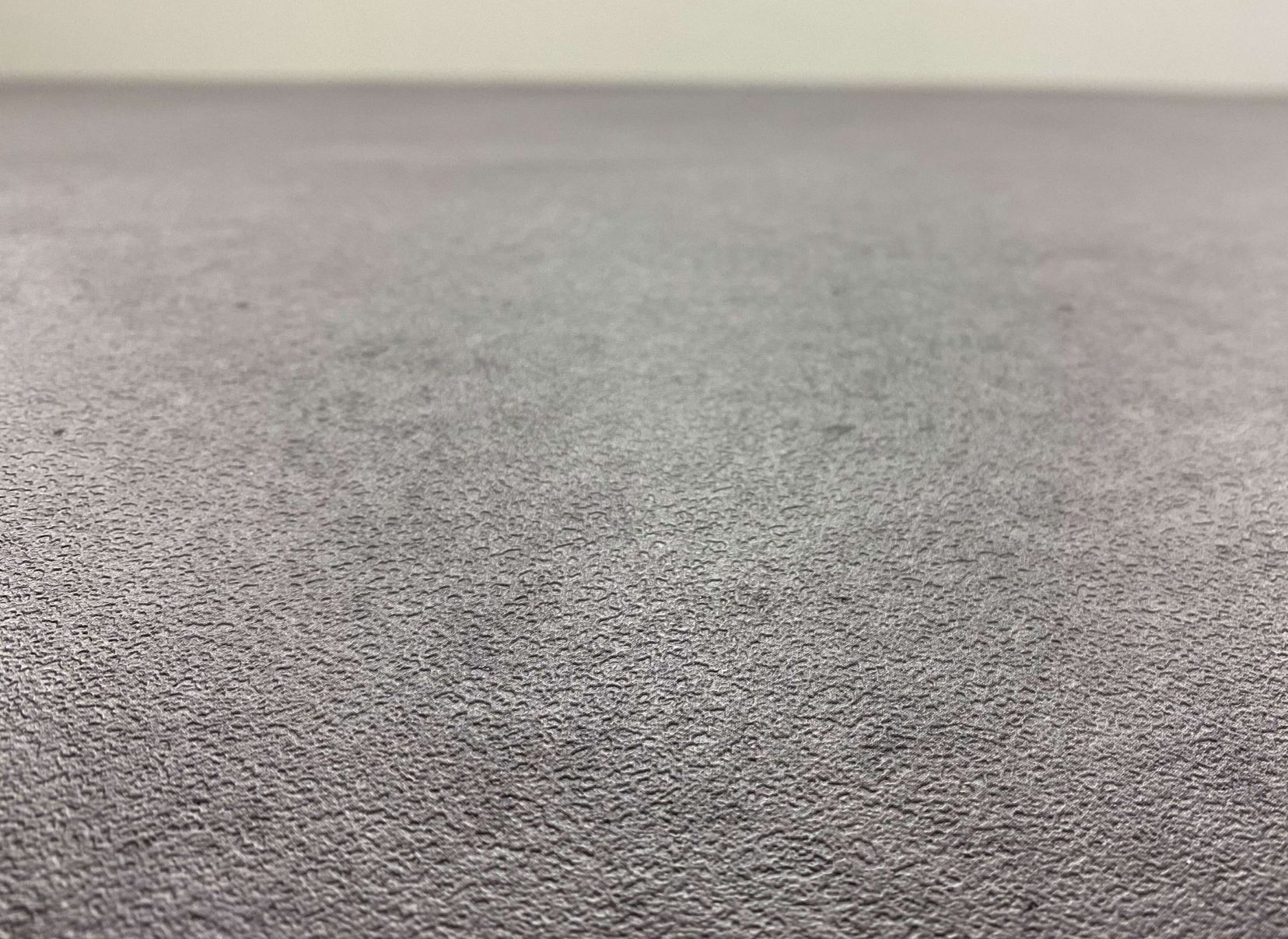 The average price for real concrete countertops is $100 per sq. foot. Faux painting for walls and finishing with real concrete involve different technologies but, on average, such services charge $6-$10 per sq. foot.
Interior films have the same visual effect (even better when compared to painting) but are simply more affordable. Nelcos' typical pricing for refinishing walls and panels with concrete vinyl is $1.5-$3.5. Price is a typical concern for delicate surfaces like countertops or large spaces like offices. When a project requires finishing large flat surfaces, like a patio, real concrete is more cost-effective. In all other cases, vinyl is more reasonable.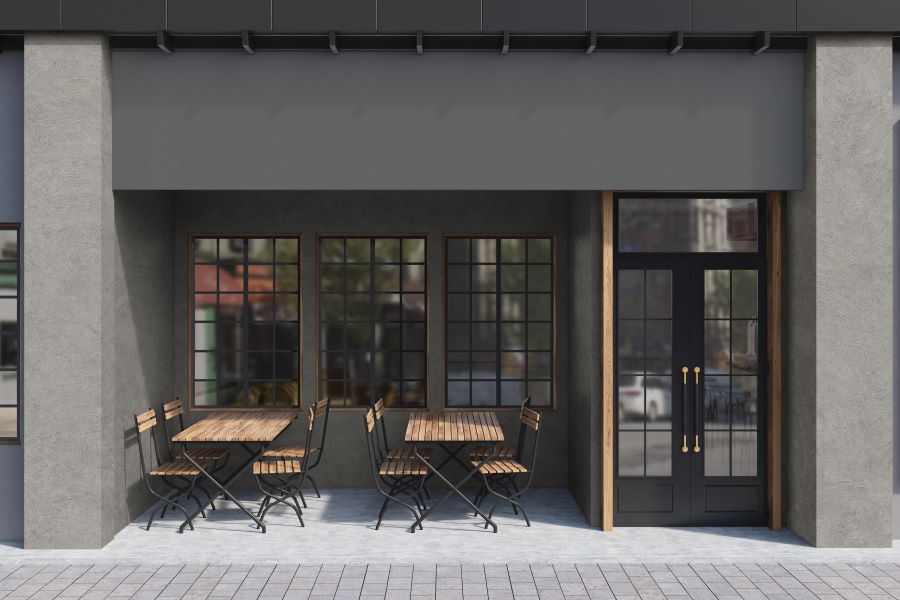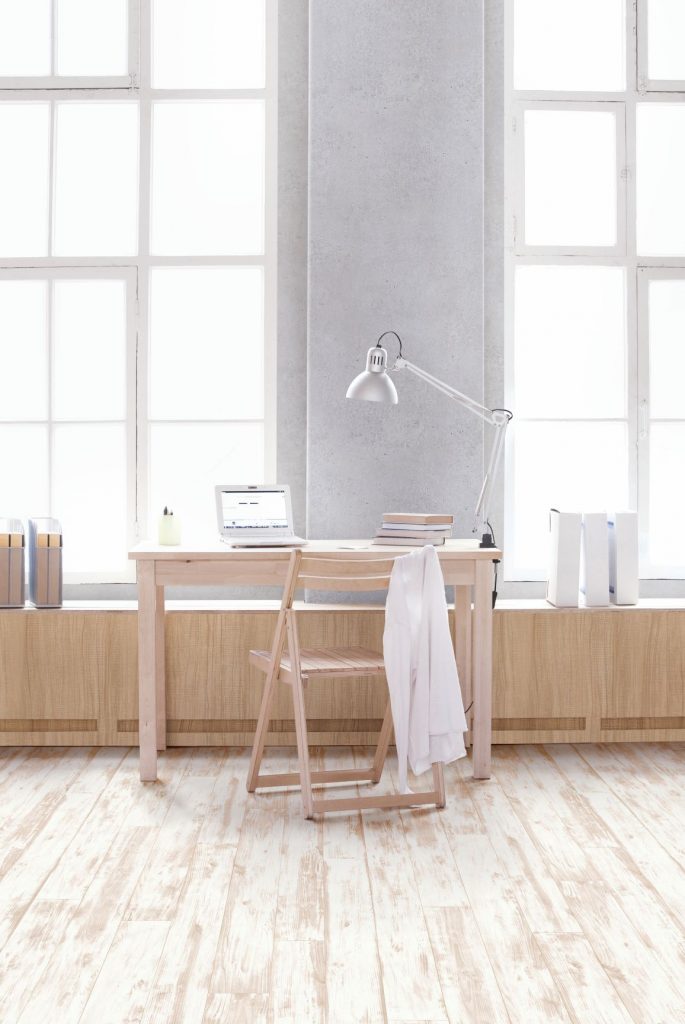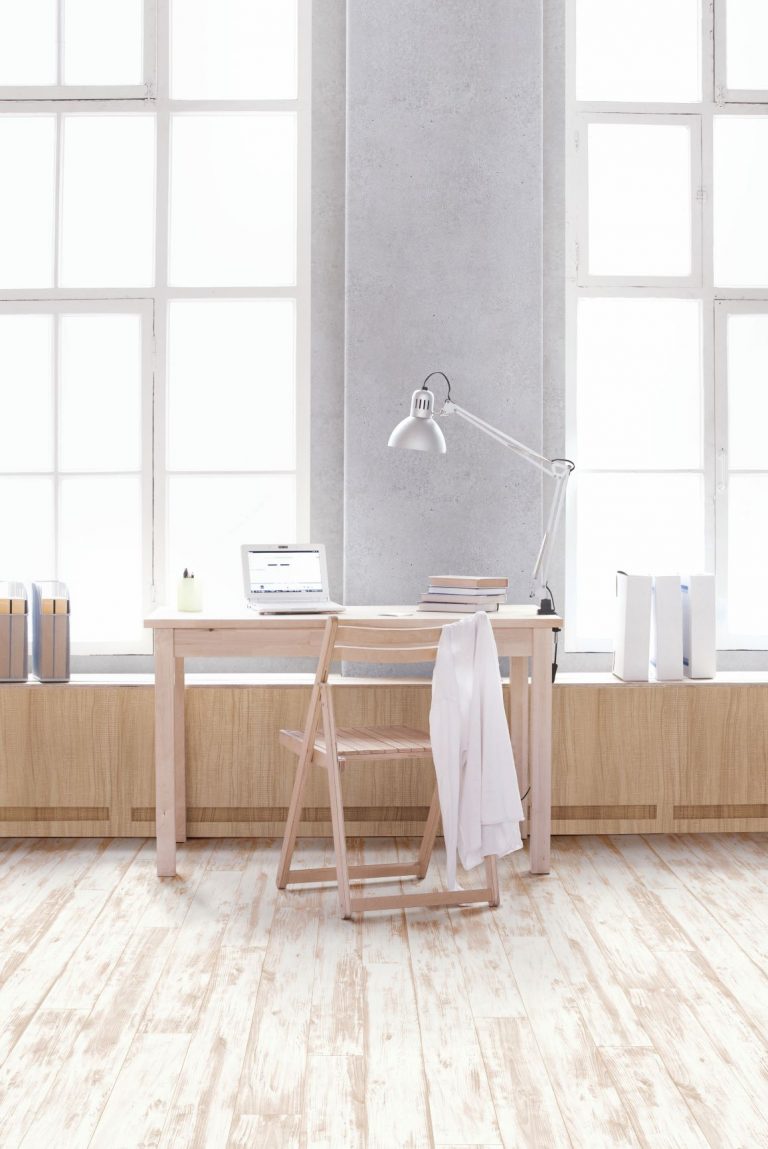 It's light and easy to apply
Concrete is a heavy material. A column or a wall can withstand the weight, but it's unlikely for the furniture. Any design solution strives to achieve the visual effect when everything around looks natural. Concrete painting for cabinets, tables, or other furniture excludes this option. However, vinyl is a lightweight alternative to concrete finishes. Concrete cabinets in the picture below are only possible with the use of vinyl film if you decide to preserve a rough tactile sensation.
Vinyl film is a self-adhesive peel & stick solution. Although there are some peculiarities when it comes to a smooth installation, it is undoubtedly an easier and quieter refinishing solution for most of the interiors, compared to the real material and painting.
Both for interiors and flooring
You can browse our concrete (cement, too) vinyl patterns in our Stone & Metal Collection. Two concrete patterns are also available in the Flooring Collection. Thicker vinyl layers ensure that refinished floor withstands even high traffic areas, such as shopping malls and restaurants. Still, general concrete patterns also maintain their original appeal for 10+ years.
If you have a project in mind that involves concrete, would like to get a free film sample, or just have any questions, feel free to contact us.