Cost-savvy solution for commercial surfaces
Project
Feuille Luxury, a high-end fashion boutique, recently chose our company to update the look of its storefront. The store's owners were looking for a quick, cost-effective solution to refresh their space, and Nelcos team was able to provide that using Bodaq vinyl film.
Our team was able to work with Feuille Luxury to come up with a design that would complement the store's high-end aesthetic, while also providing a durable and easy-to-maintain surface. The installation was completed in a matter of days, and the results were stunning.
Why Bodaq instead of replacing or painting?
A far more cost-effective solution
It replicates original materials like wood, stone, metal, and marble
Minimal disruption, as applying the film is clean, silent and odourless
Fire-rated, anti-fungal and anti-fingerprint solution
It's easy to clean and maintain.
Environmentally friendly solution that minimizes waste by refinishing existing areas
Patterns and Process
For the cabinets, front desk and wall, we used Bodaq UMI01 pattern.
We suggested using Bodaq UMI01 pattern which replicates real metal and it was a way cheaper than using original material. The pattern is a high-quality interior film that mimics the look of metal, giving a space a sleek, modern feel. 
You can find more than 500+ patterns in our catalogue. Stone, marble, wood, concrete, metal, fabric, leather… you can have them all!
Bodaq interior films have sufficient strength and durability, so we provide a 10-year warranty for the material.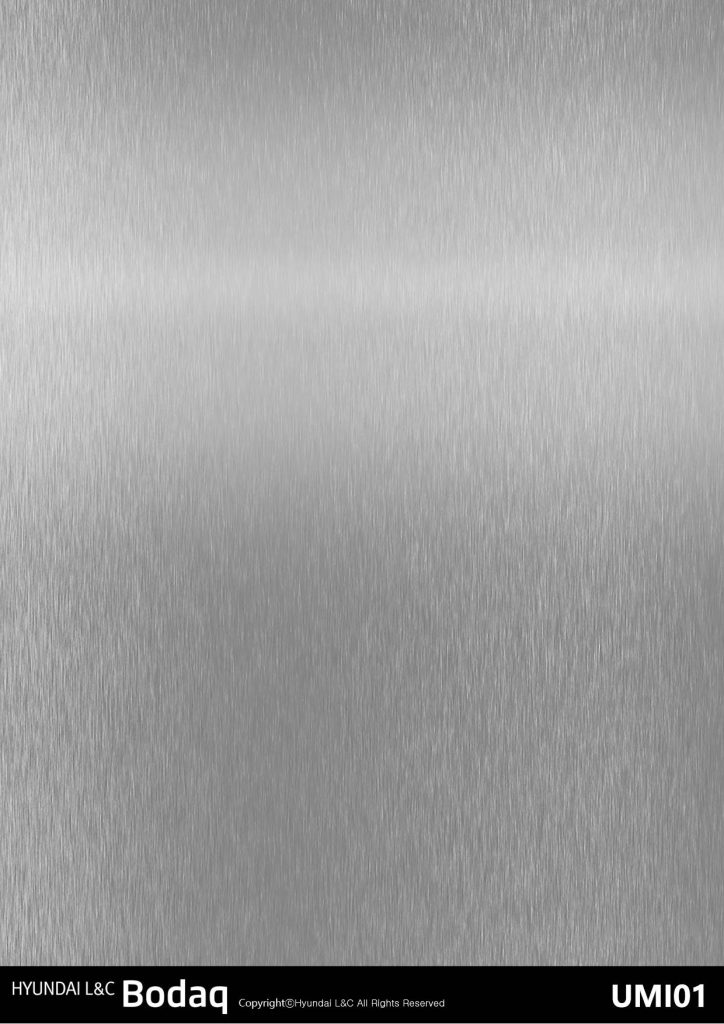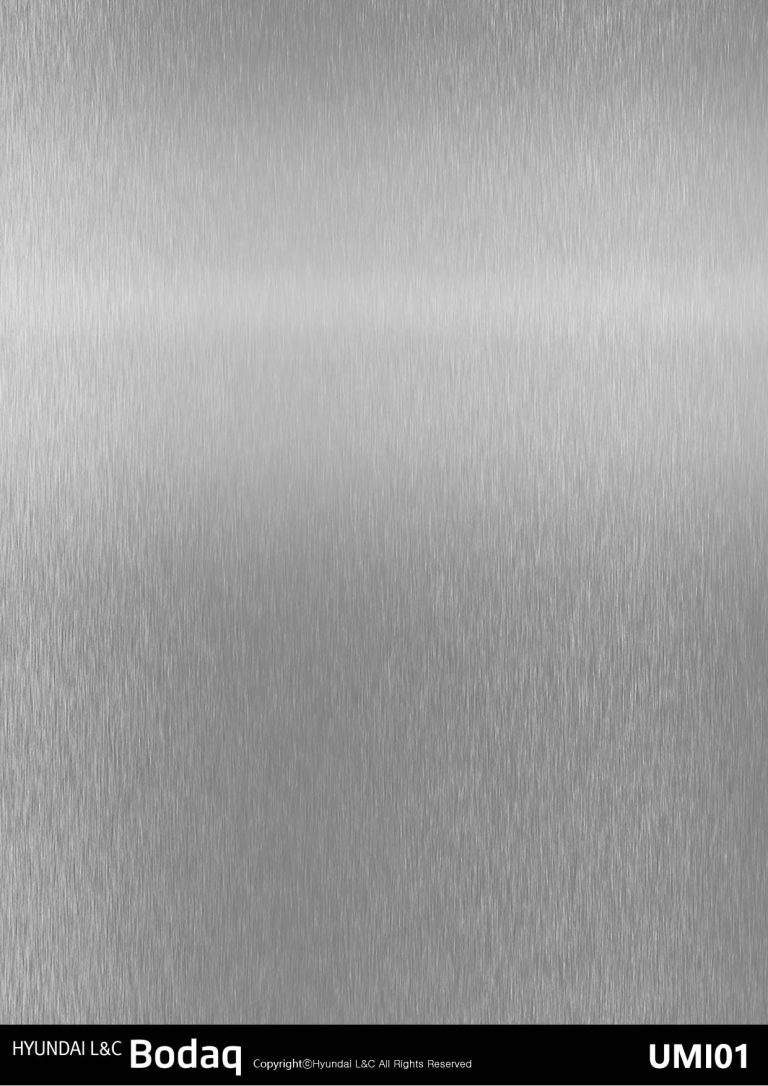 After
The team at Feuille Luxury was thrilled with the final result and were impressed with the high-quality finish provided by the Bodaq UMI01 film. They were also happy to have saved budget on the project, while still achieving the high-end look they were after.
Using Bodaq interior films for commercial refinishing is a great option for businesses looking to update their space quickly, easily, and cost-effectively. It's durable, easy to clean, and provides a professional finish that will last for years. If you're considering a renovation for your commercial space, be sure to consider using vinyl film."
Watch the video about the refinishing
Contact us
Do you think your space requires upgrade too? You are ready to start renovation? Feel free to contact us, and we will gladly assist you.