One simple way to green your business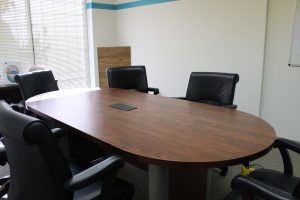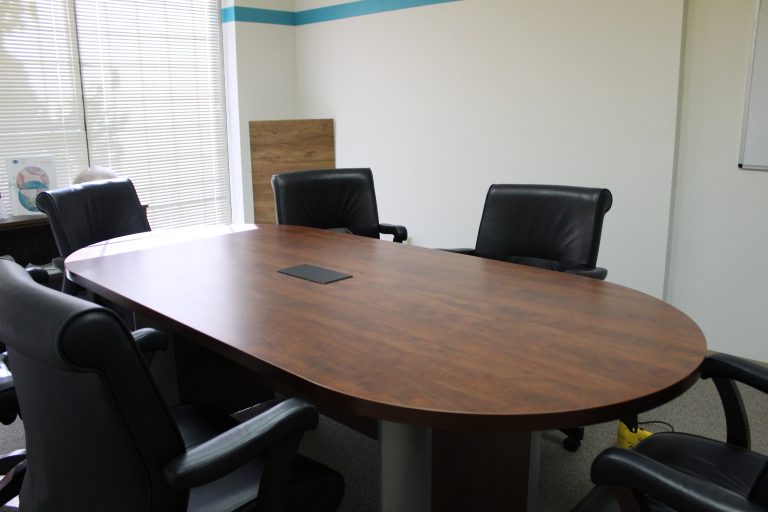 Office Furniture Refinishing with Architectural Film – A Sustainable Option to Choose
Undoubtedly, a well-crafted wooden table can last for many years, although its surface can wear or discolour over time. The Nelcos Team cares about the environment and knows the value of good wooden furniture. Therefore, we didn't think twice before deciding to refinish our meeting table with the architectural film from our stock.
What pattern did we use to refinish our boardroom table?​
We have chosen a beautiful S175 Blue Turquoise Interior Film – Solid Color Collection pattern to refinish the table. Thanks to our team of installers, the conference table is looking like new and matching our brand colours. And we are considering the option of our office furniture refinishing. Can you guess which piece we will choose to refinish first? 
More solid patterns are available in our online catalog. Please see below the result of the meeting room table refinishing – before and after pictures:
Why architectural film?
The film is scratch resistant and incredibly durable
It is designed for everyday use in high traffic areas
Easy to clean and maintain 
Easy and quick installation
Would you like a free estimate?
We can upgrade any furniture with Bodaq architectural vinyl film. Whether it is a table, dressers, desks or cupboards – we can wrap it all!  Give us a call – 778-666-2133 or email at [email protected] for the quote!