Faux Terrazzo Ideas | Walls, Tables, Counters And More
One wise man once said the most accurate thing about terrazzo that could ever be said on the Internet – terrazzo is Beyoncé of all possible surfaces. It's exquisite, it grabs our full attention and most of us can't afford it. But unlike Beyoncé, being out of financial reach doesn't mean that we can't have it. This material is made of chips of marble, quartz, granite, glass, or other suitable material poured with a cementitious binder (for chemical binding), polymeric (for physical binding), or a combination of both. Sounds quite complicated to produce on our own, doesn't it? Now let's see what other crafty designers and DIY-ers have come up with and what idea for faux terrazzo we are willing to share.
Christine & Jan from Little House on The Corner created an amazing tabletop that imitates terrazzo with the help of resin and different colors of modeling clay.  The result is impressive: dealing with rubber is not an easy job. However, it takes more than one bag of one-colored clay to make the table brighter. This DIY project still turned out great.
One more creative way to add some terrazzo surface to your interior was offered by Marwa Hayat, the DIY and interiors blogger behind Enthralling Gumption.
For this project, she transformed the IKEA Gladom tray-table with some cement and crushed stained green glass. If you have time and desire to create something similar, you can find the step-by-step instructions in this article.
But don't you think, it would be much easier to wrap this table, or any other end table, with something already ready to use? Architectural film would do.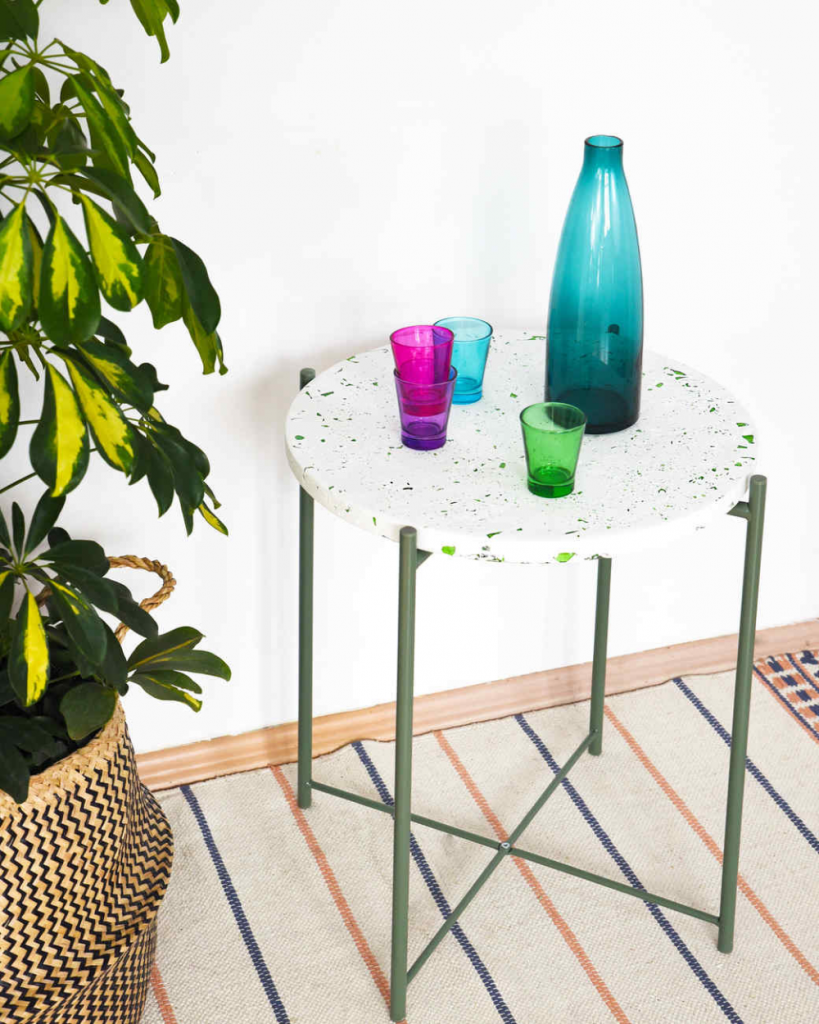 NS708 Terrazzo Architectural Interior Film imitates the popular terrazzo texture. The explicitly good thing about it is that the tactile sensation is identical – somewhat between stone and marble. You might want to spruce your space up with terrazzo on your own and props to every DIY-er for that. Still, isn't it easier to do just by wrapping?
Those were just small projects but how about the entire terrazzo wall? Now let's talk about something big, something that hurts your wallet so much.
Real terrazzo is often used to cover walls and floors in bathrooms because it is durable and water-resistant. But so is the architectural film in this store picture. Vinyl made by Hyundai L&C possesses excellent qualities that allow using it not only in residential projects but also in commercial spaces. It performs great even in high traffic areas.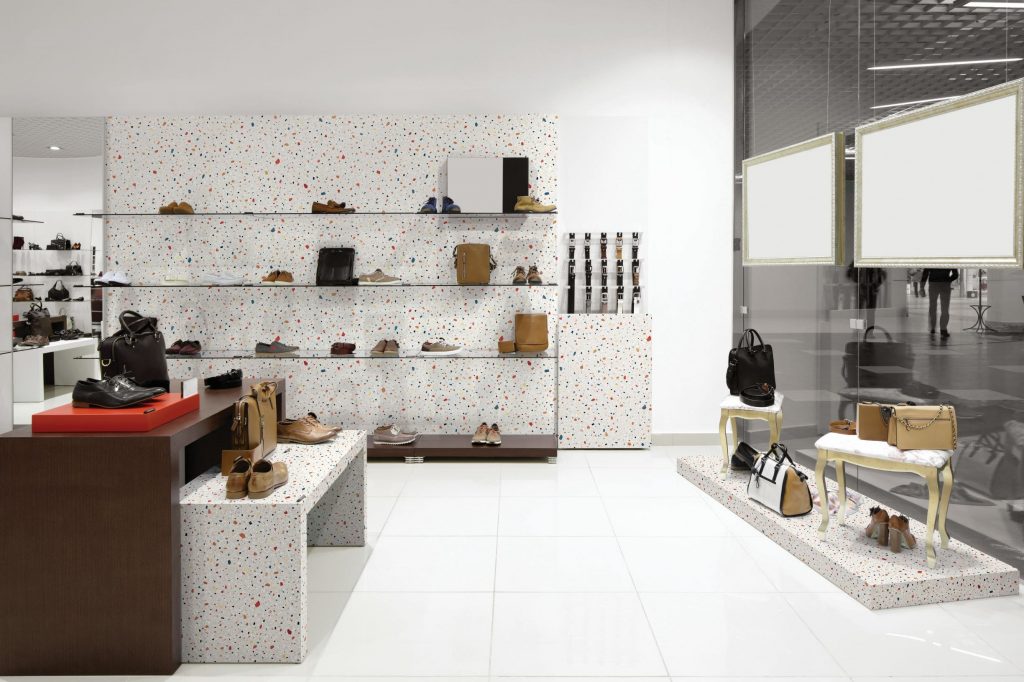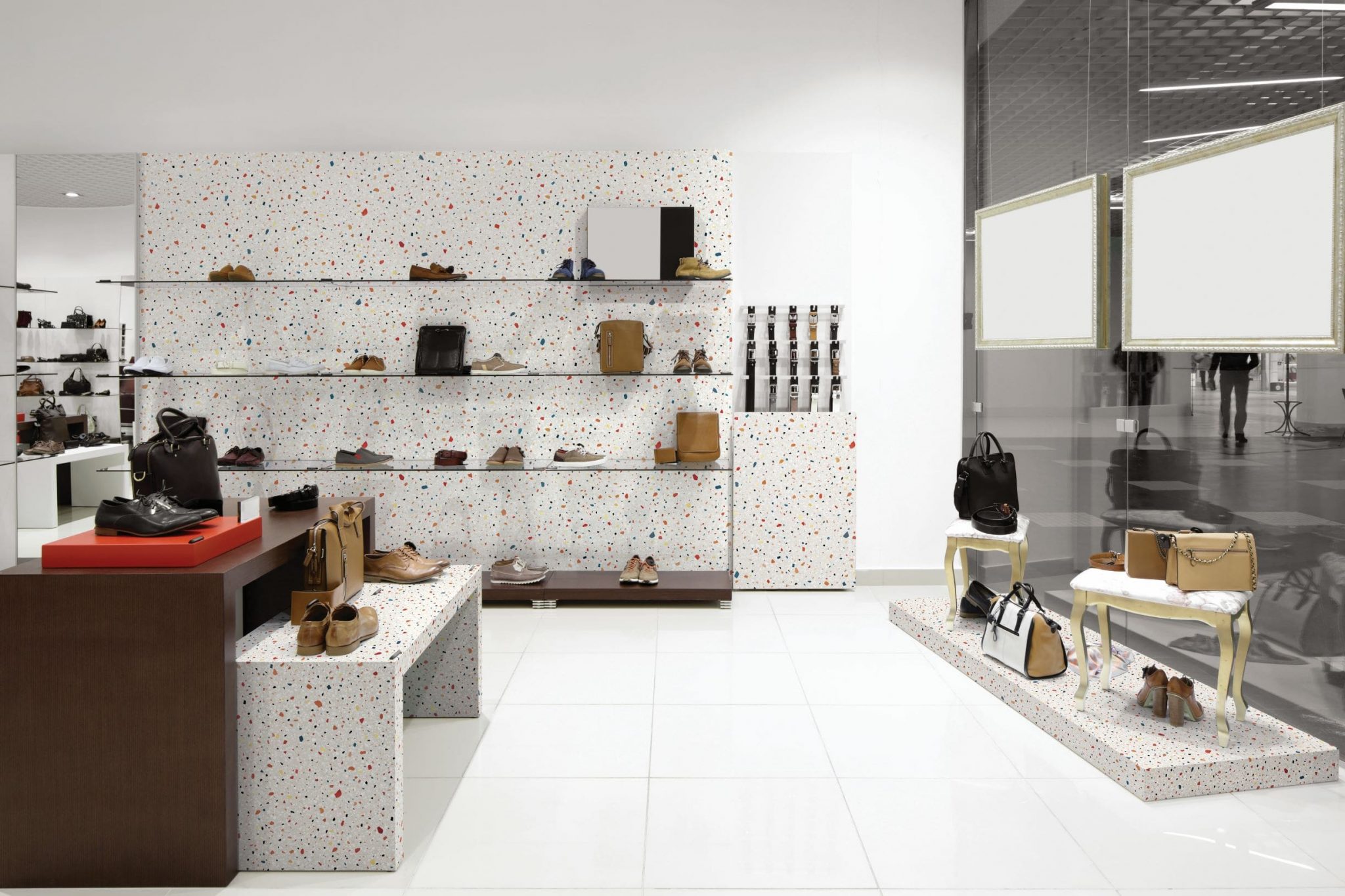 Here is one of our projects. Look how beautiful it looks. Say no to white boring walls.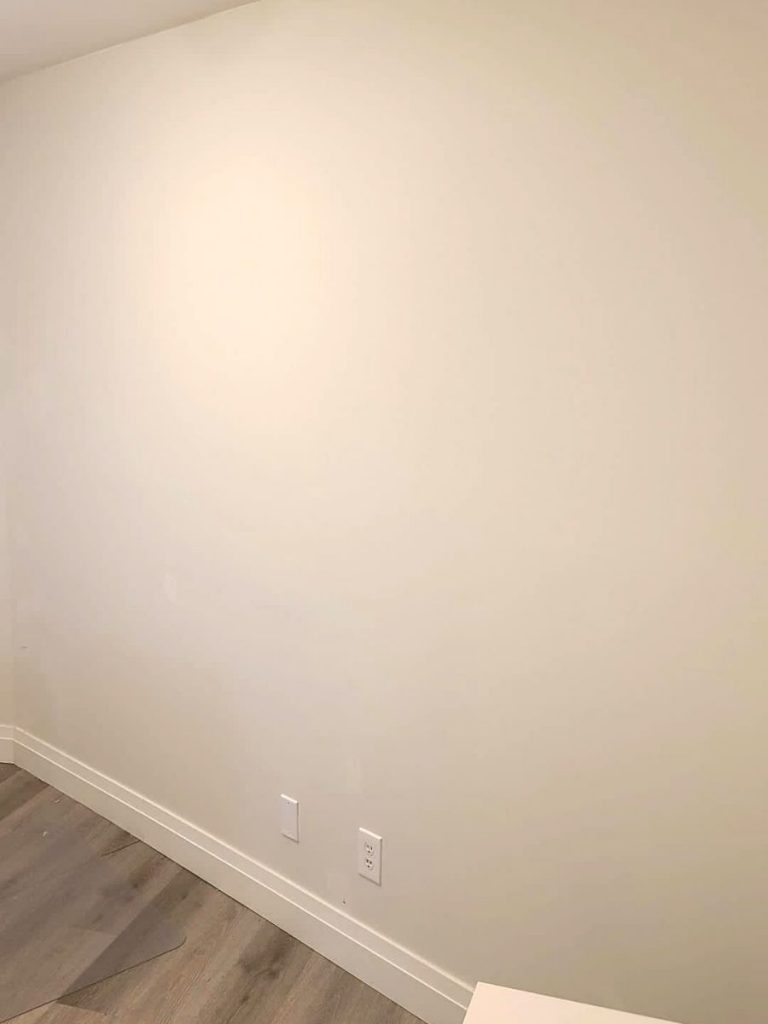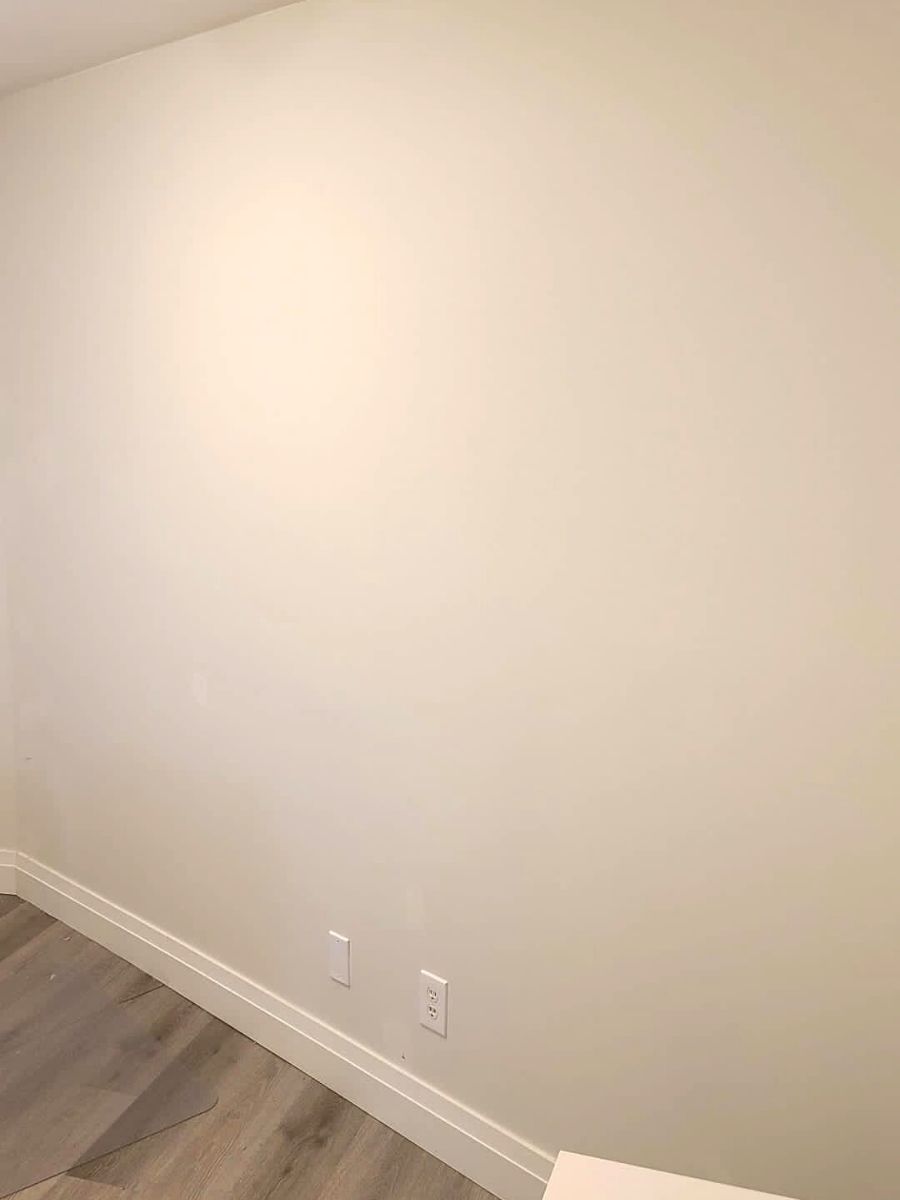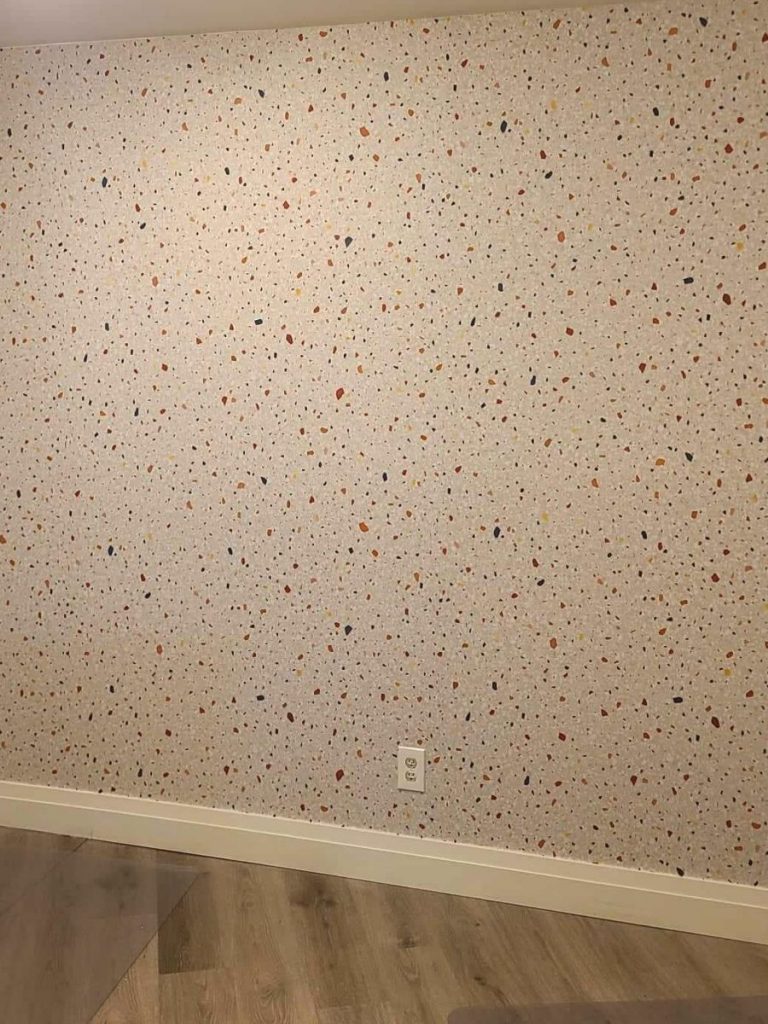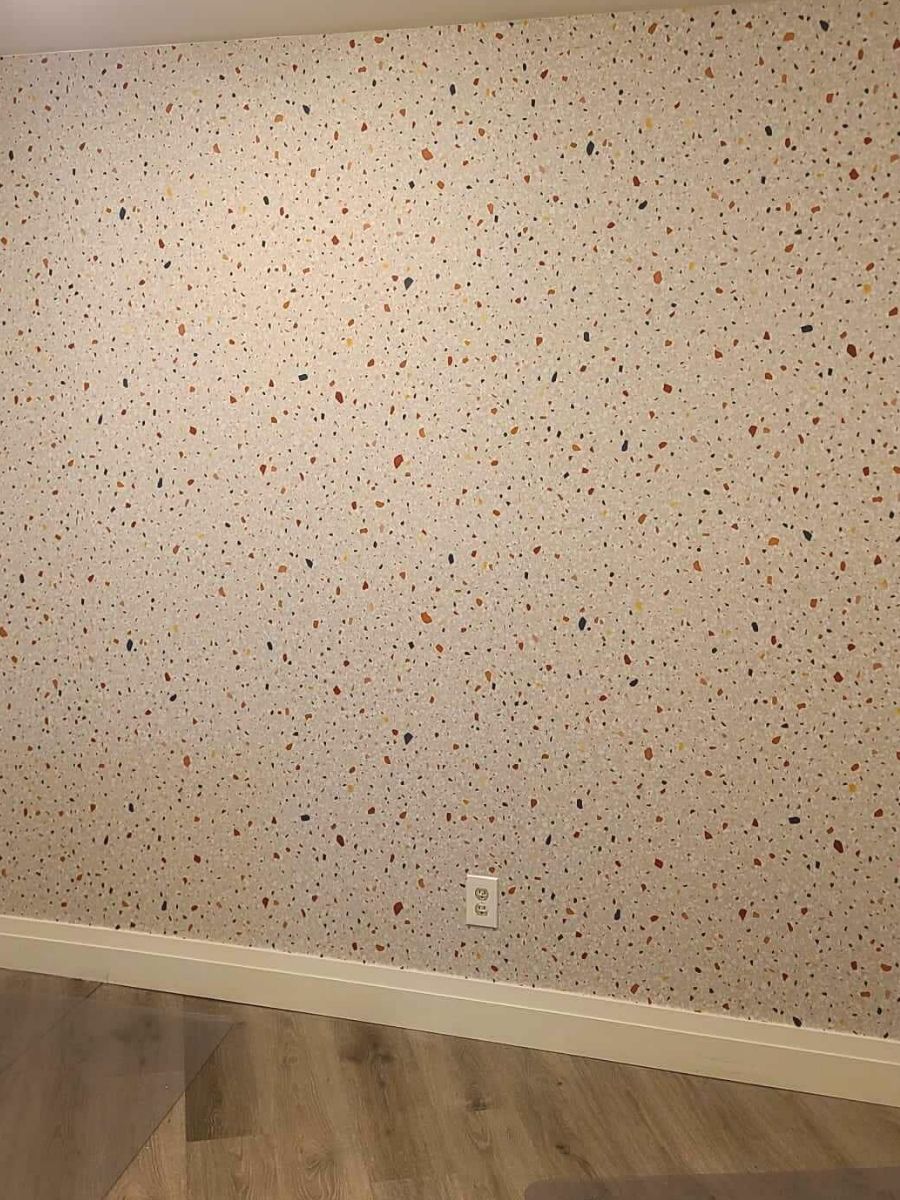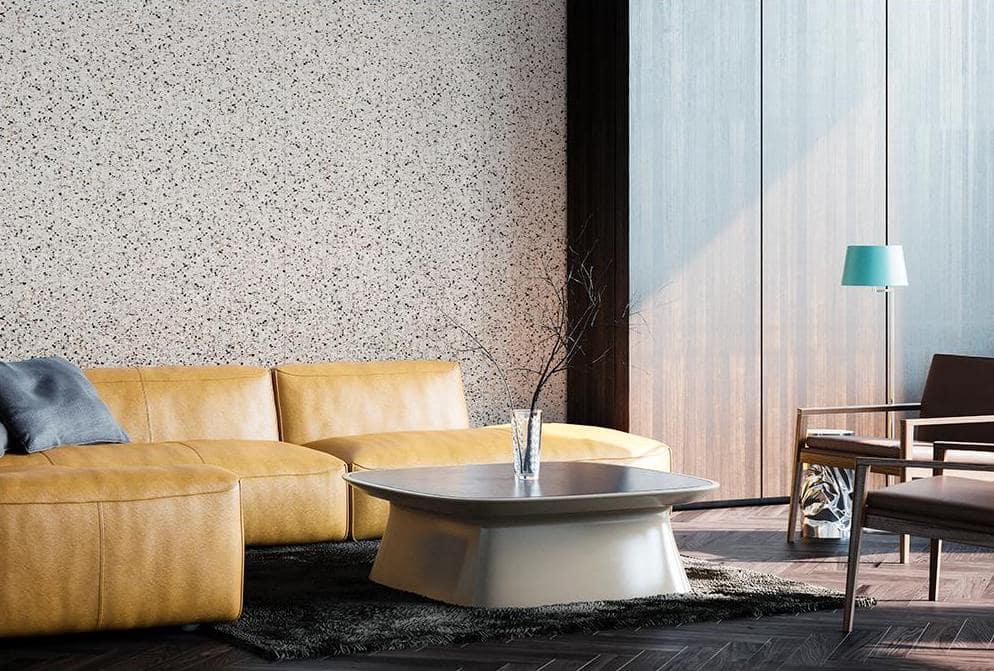 Terrazzo feature wall in warm color  palette. A feast for the eyes, terrazzo is all about the beauty of small pieces that connect to make a big statement.
And here are some other ideas to inspire you. If you are browsing this page you probably already have something in mind though.