How To Restore Front Desk | Wood Vinyl
High-traffic areas, such as reception hallways, are prone to damage because too many people go through these areas on a daily basis. Even if furniture does not get damaged by shoes or bags, it simply wears off faster. There are several options how to restore a front desk and all furniture overall:
Replace veneer if it's made of wood. Not always possible because finding veneer panels of the exact same size is problematic and not all veneer panels are removable
Paint it. It won't protect from future damages and not all surfaces look aesthetic when painted
Buy a new furniture set. The ideal solution from the aesthetic point of view, but it's hard to find a business that is ready to spend money on a new reception desk every year or two. Check the prices, especially for custom-made ones – they bite!
Refinish it with a damage-resistant material. This is where vinyl excels in all regards.
Below is a front desk that we needed to restore. Panel edges peeled off and the color itself went pale.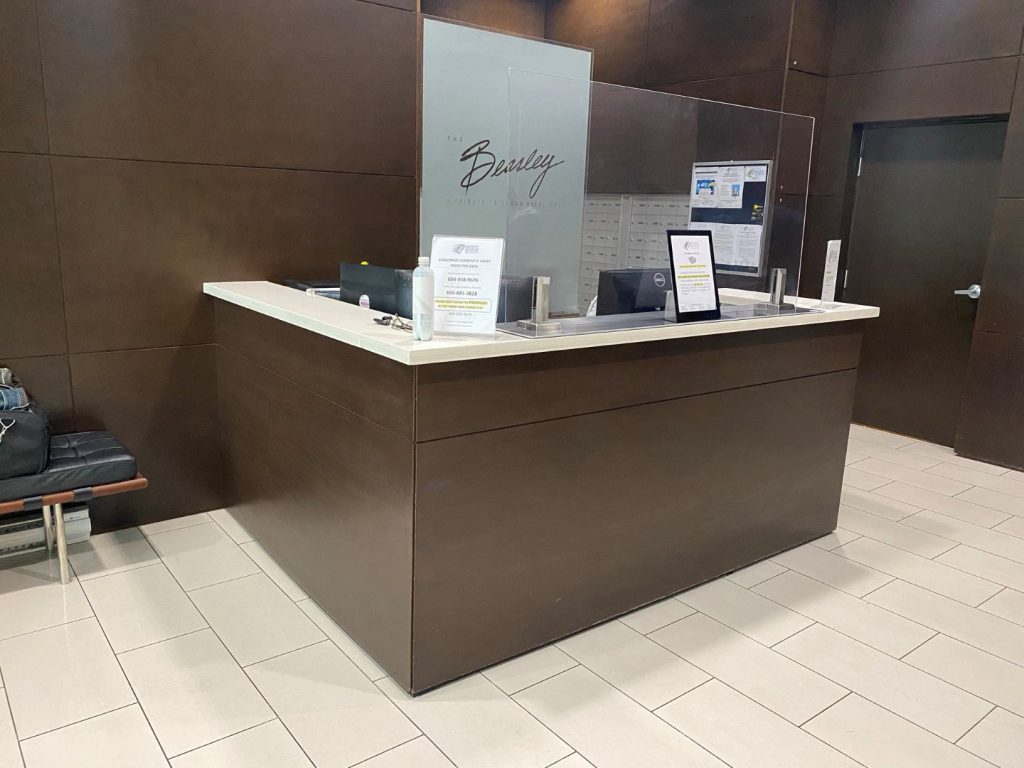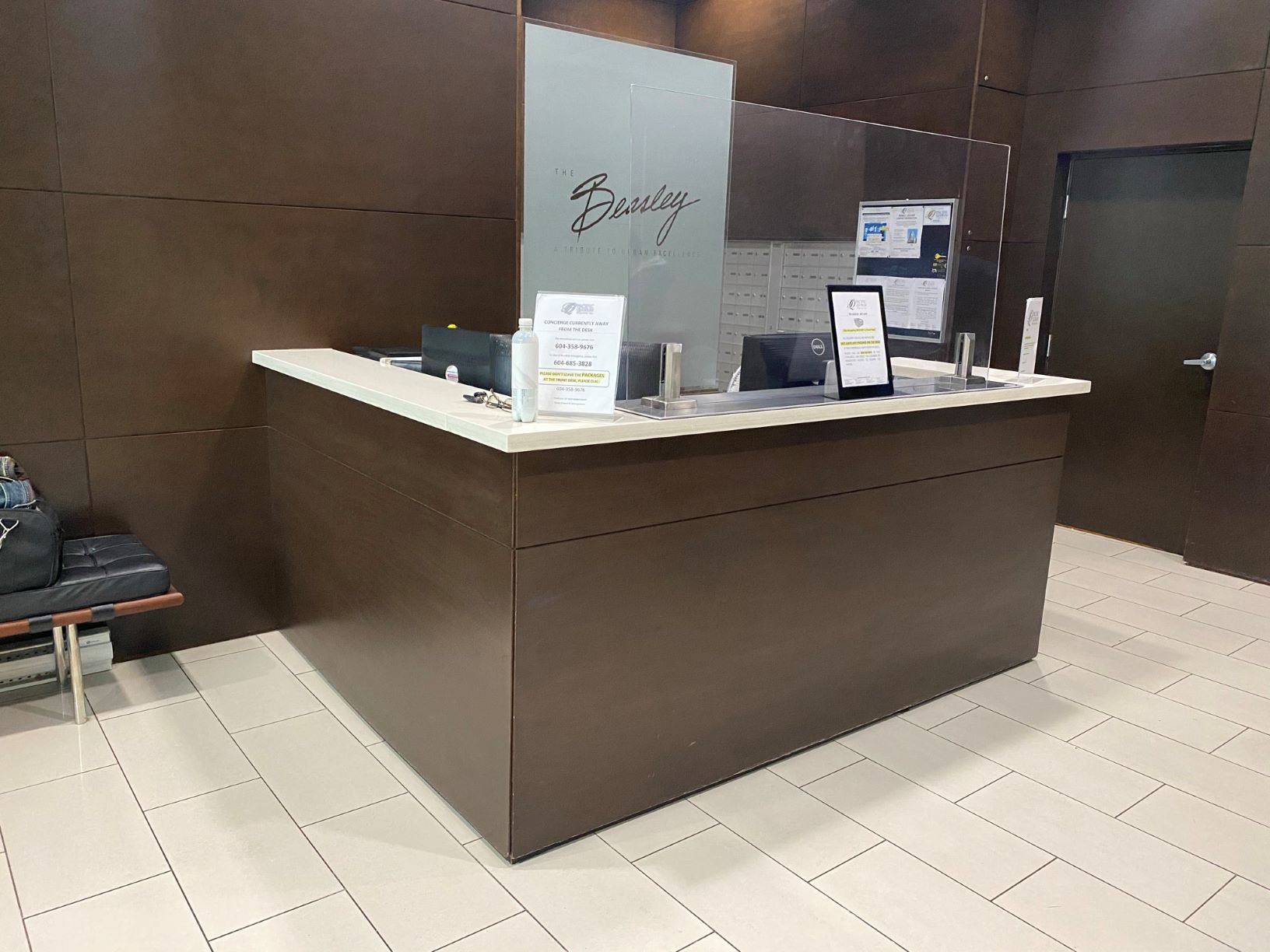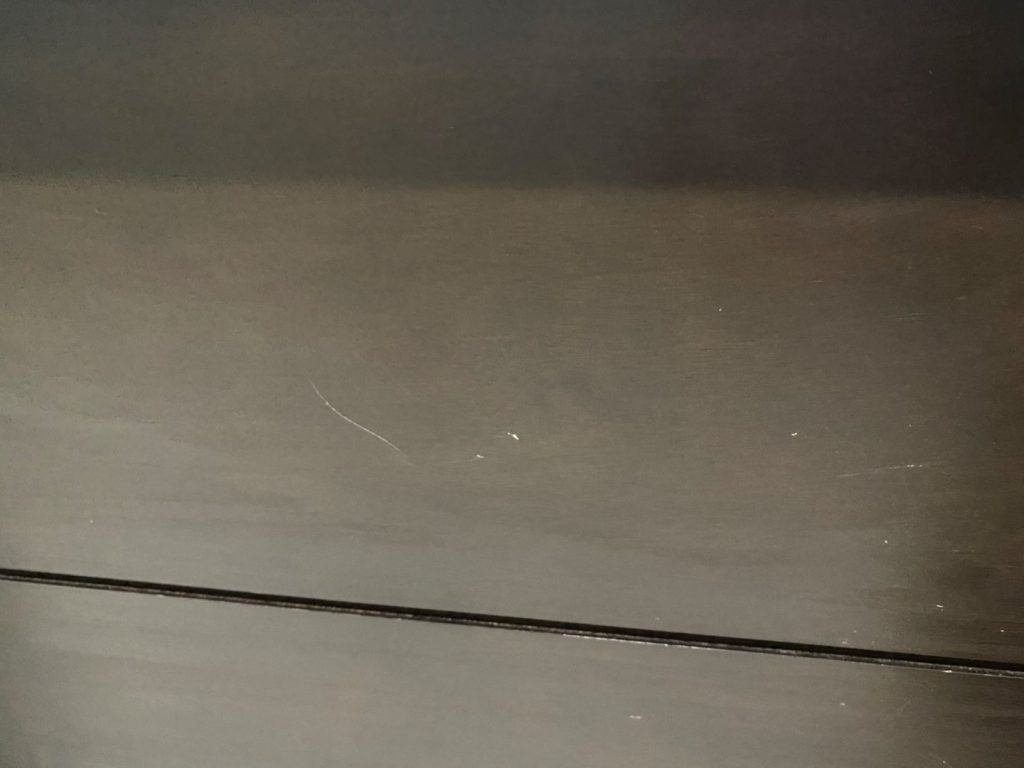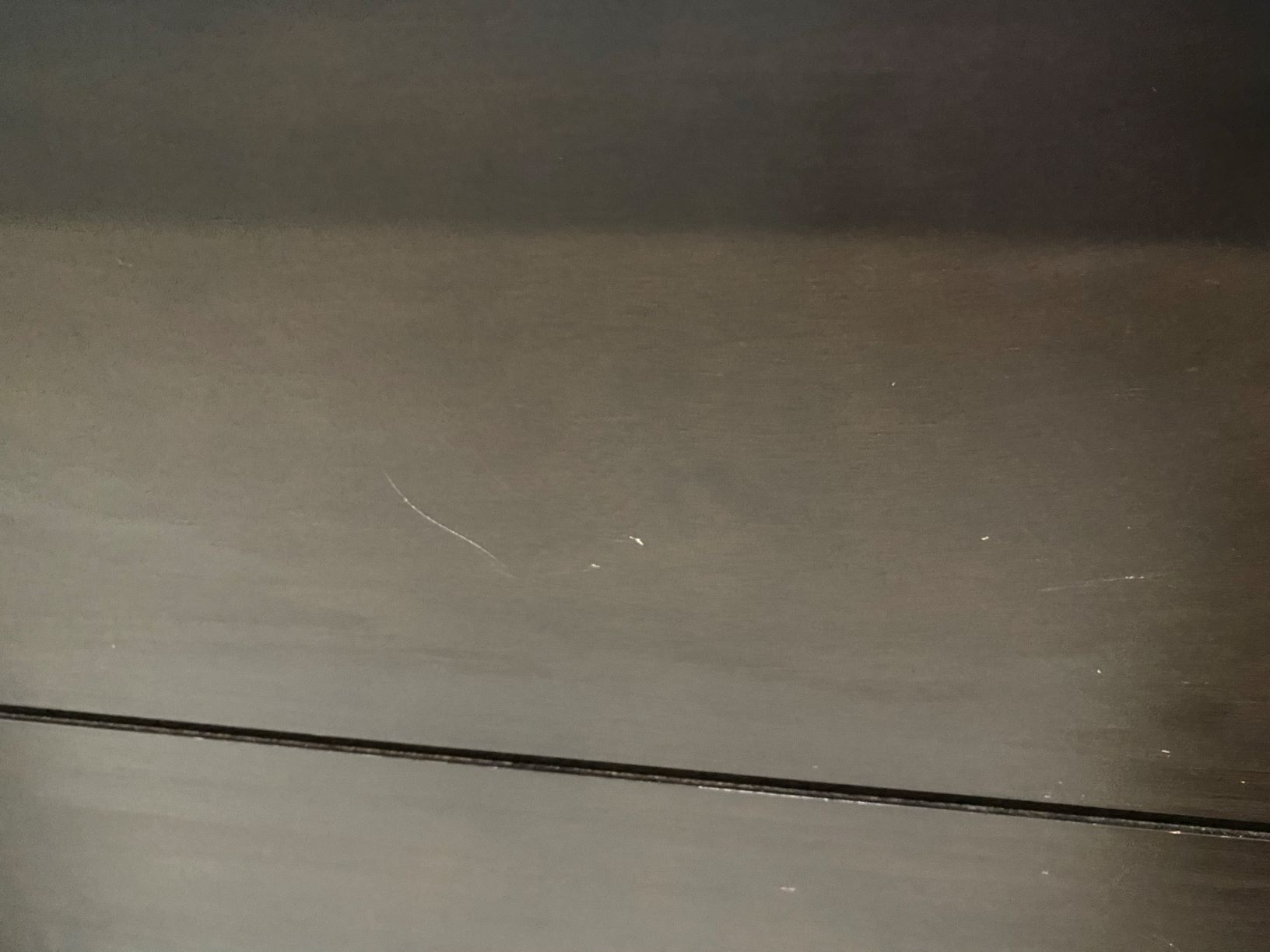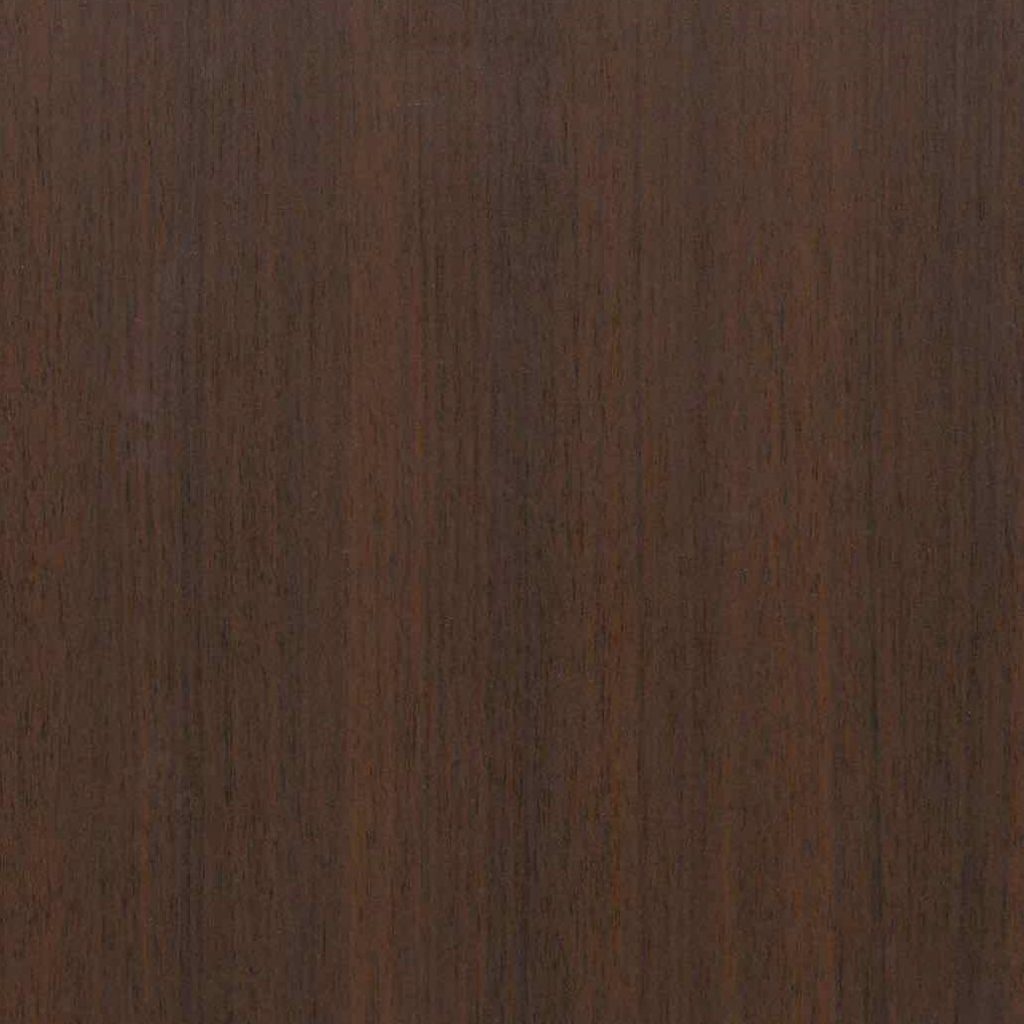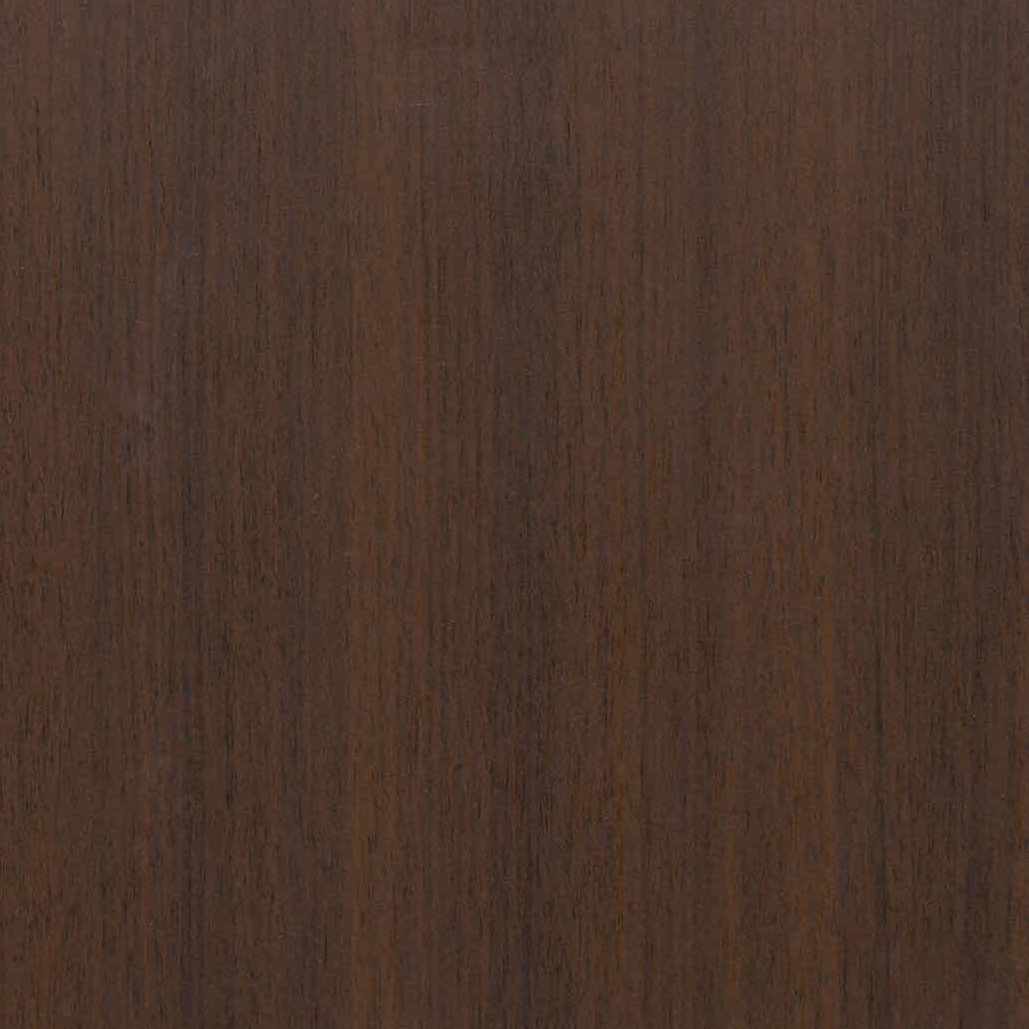 For that project, our client, The Beasley Apartments, wanted to have the exact wood pattern and color, so they chose our W207 Walnut pattern from Wood Collection. We'll skip details of architectural film installation, you can find all the benefits that our client enjoyed in our blog. In short, it saves budget, time, produces virtually no waste, and achieves the same aesthetic result.
It is done in two steps. First, installers sand the old surface to ensure it's entirely flat. Second, they wrap it with architectural vinyl film. No additional panel layers, no business interruption, no changes in the overall design. Just a refreshed appeal for Beasley's hallway.
It may not look very convincing at first glance – did anything change at all? But that's the beauty of this very project – we restored the original appeal of the front desk without any changes in its aesthetic. Simply a new front desk, but not at the price of a really new one.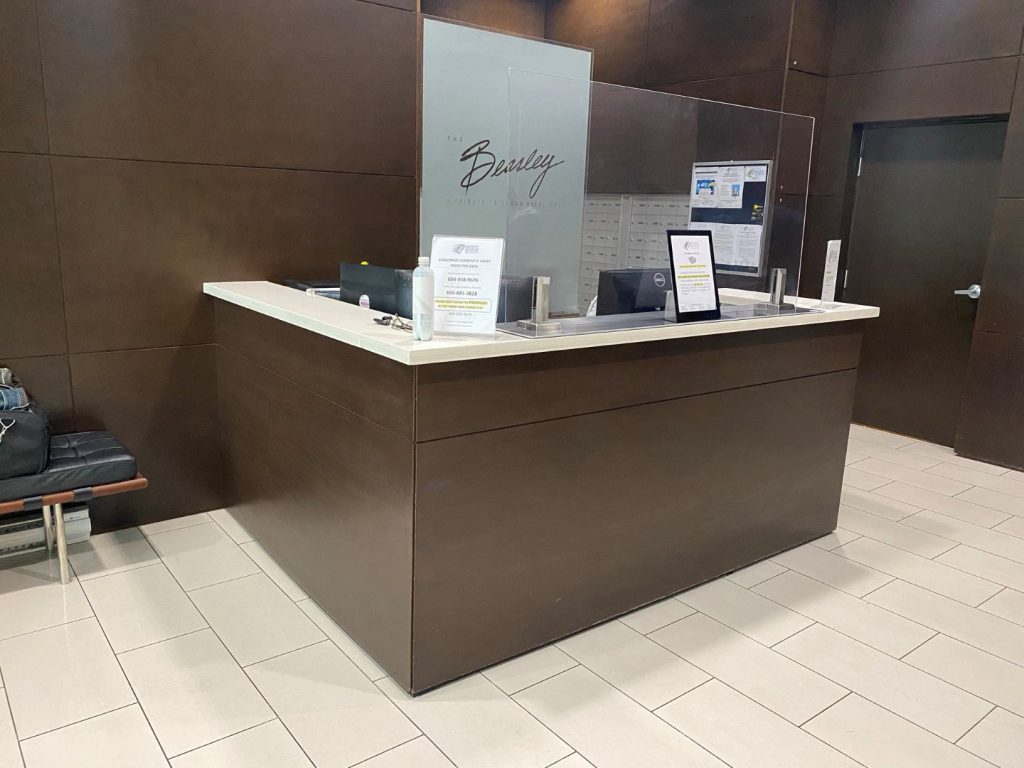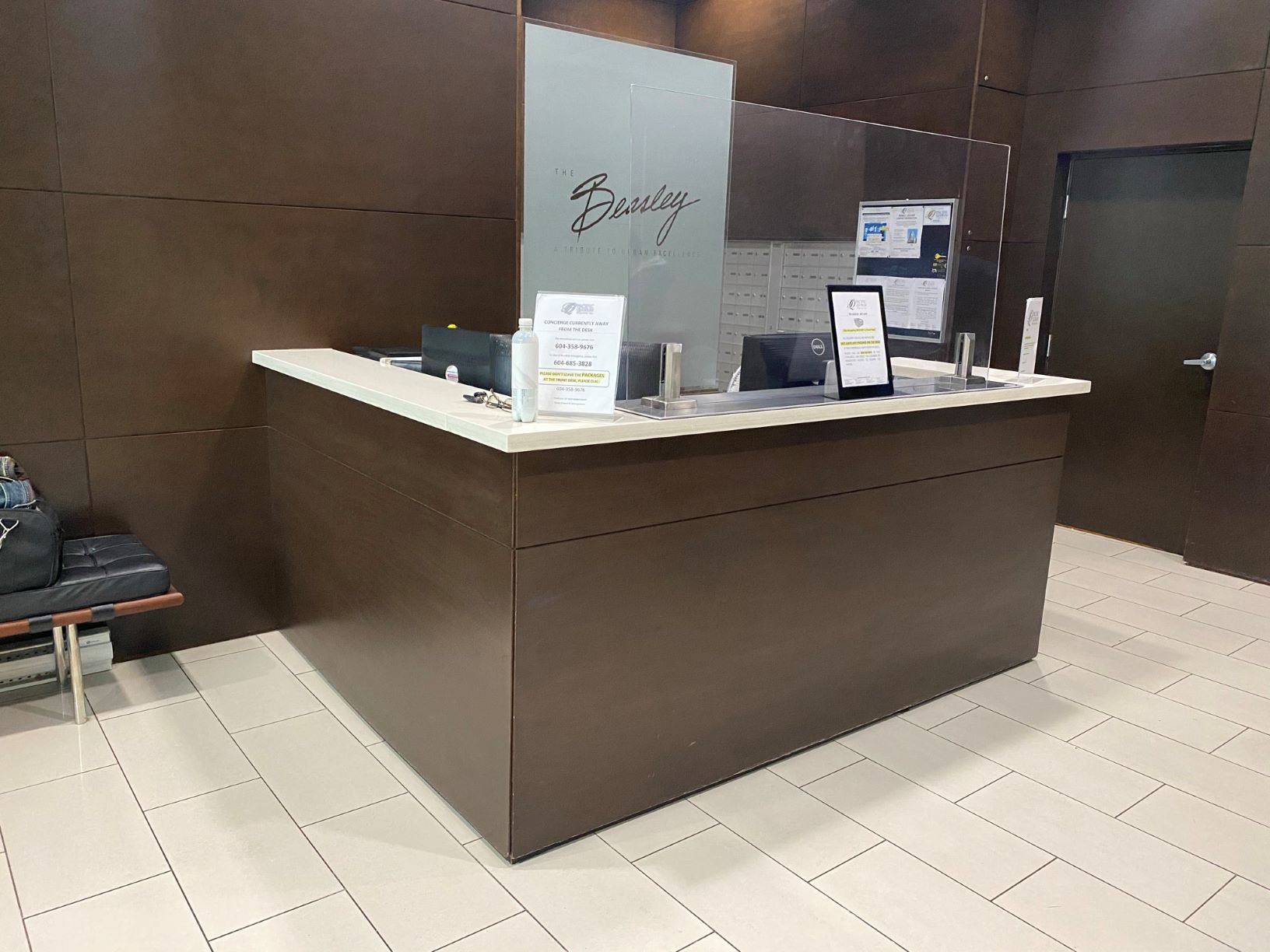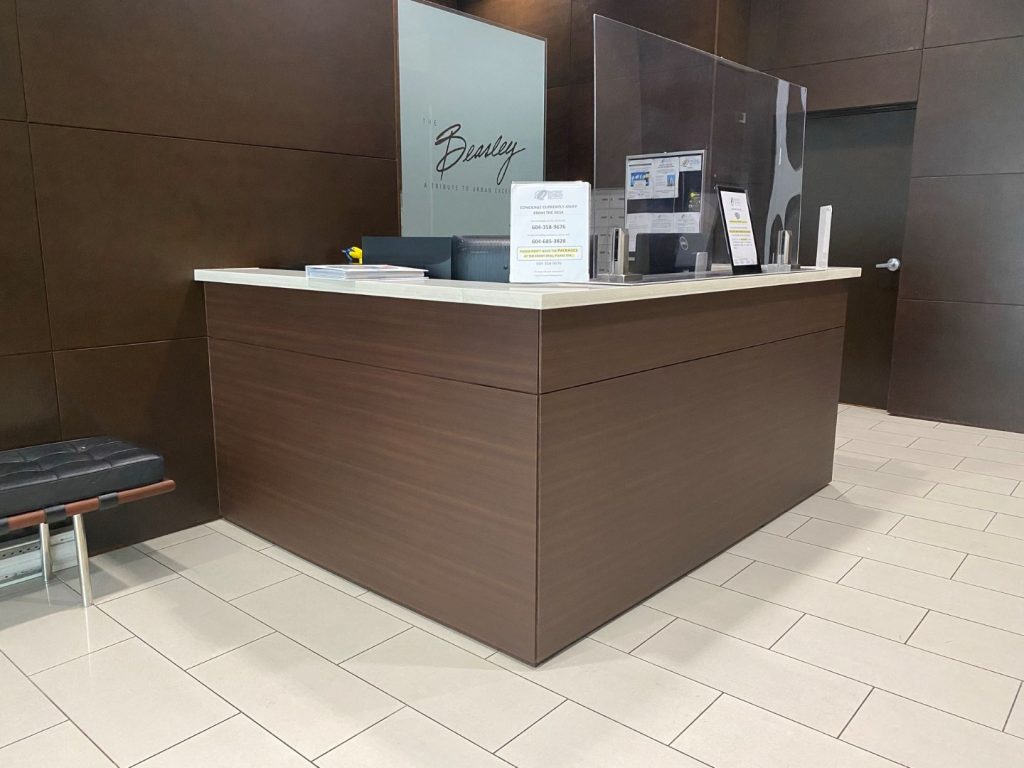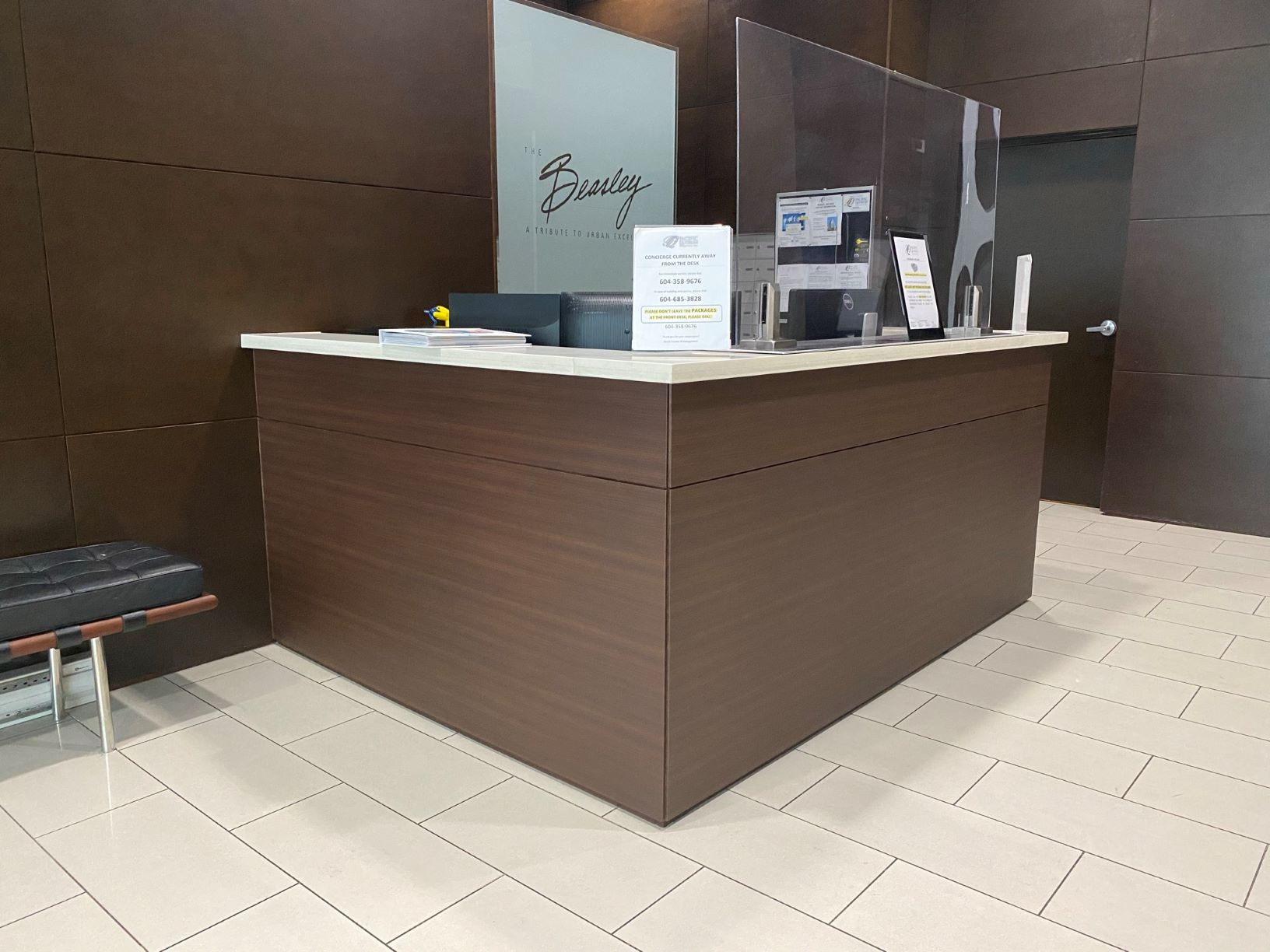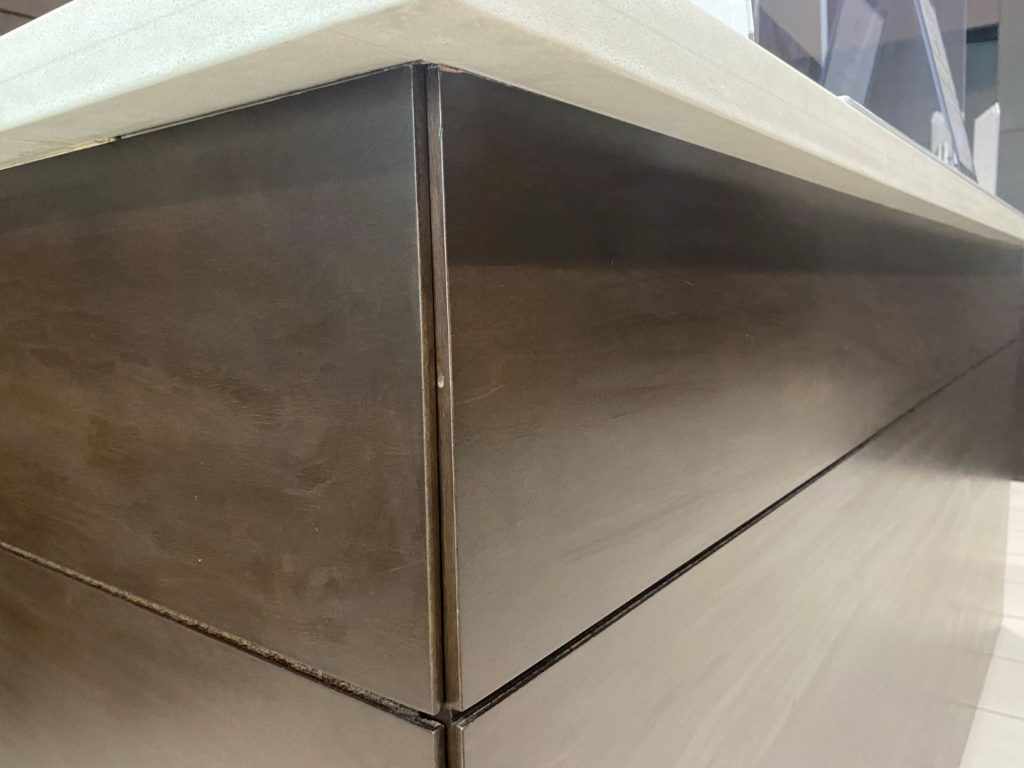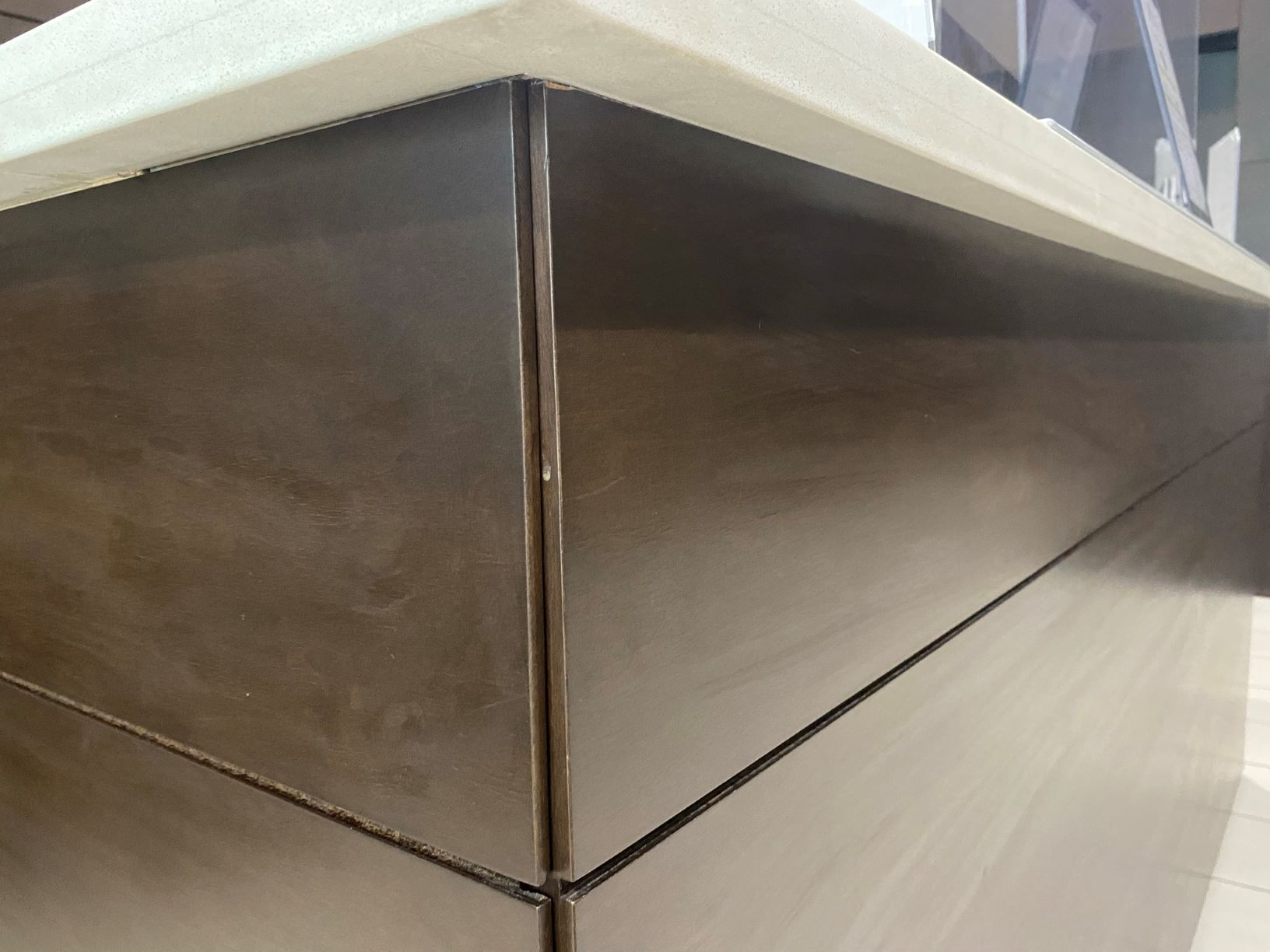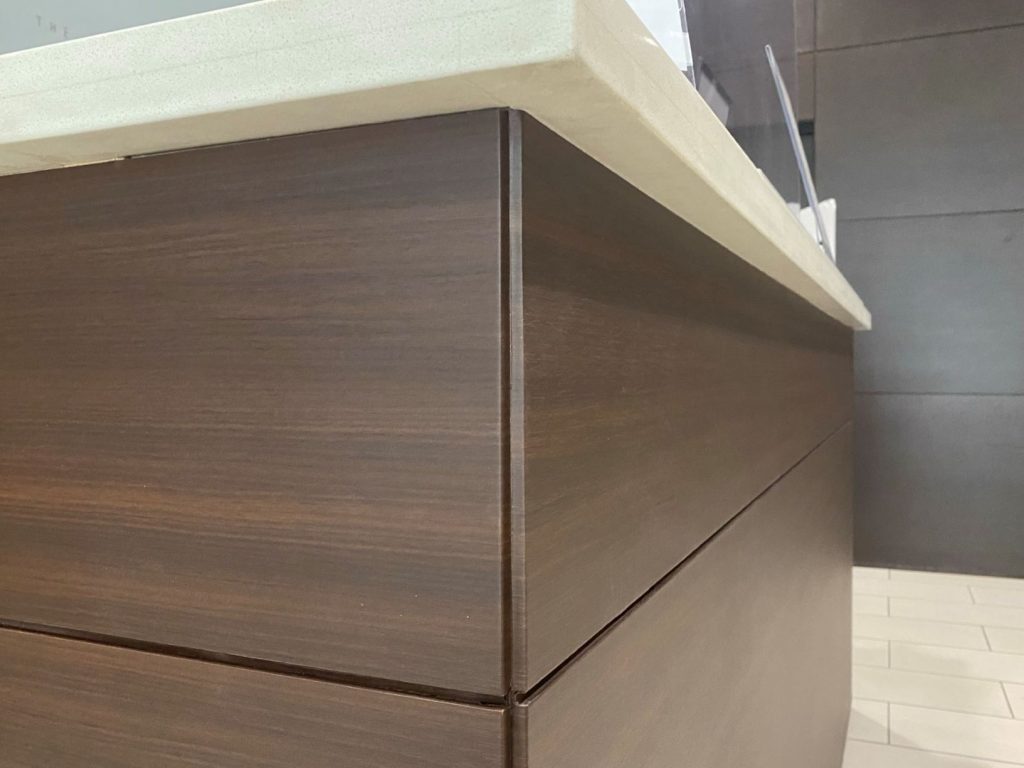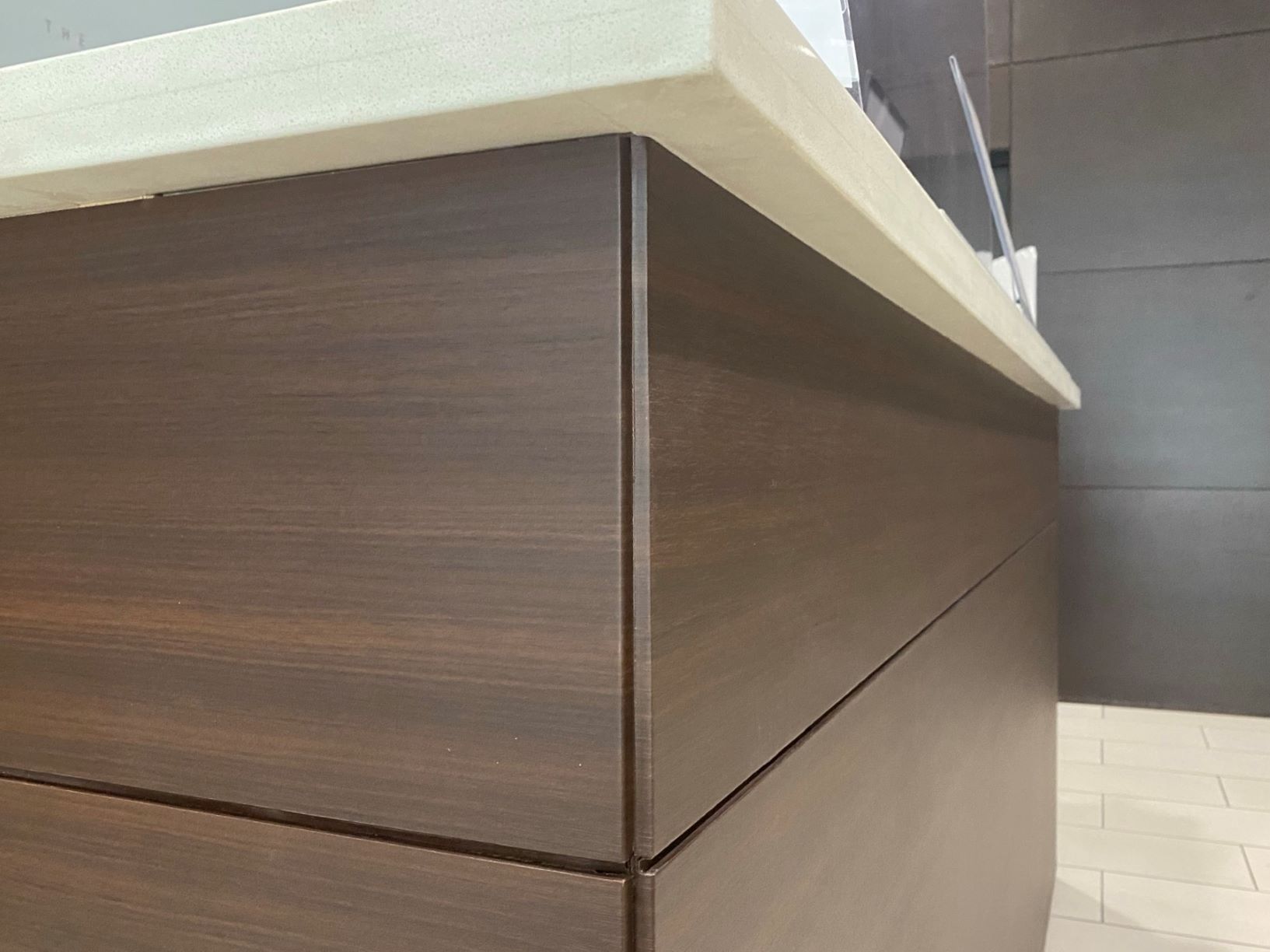 If you believe your place would benefit from a refreshing like this project, browse our catalog to see all 450+ patterns we have (not only wood, but marble, stone, leather, fabric, and more), and don't hesitate to contact us.