The best high gloss kitchen cabinet finishes
One of the recent projects was to turn old, stained white cabinets into something shiny and bright, yet white. Gloss it is then! An entire kitchen furniture set consisted of multiple cabinets, a small table in the corner, plus drawers and cupboards around the fridge.

A lot of work to be done, considering that new countertops in the bathrooms had to match a new color theme, too. In total, a two-room project took us two days to complete, including door dismantling and surface sanding. The cost was 50% less in comparison with the standard renovation. Kitchen and bathroom refinishing is not that hard with the architectural film. Can we call it a blessing for installers?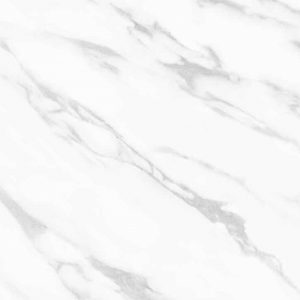 For this project, we had two patterns. One is our customers' fave – Cremona Arabescato from Stone & Marble Collection, and the other is White High Gloss from Texture Collection. There isn't much use in showing a glossy pattern, two-dimensional pictures don't reflect actual gloss; you should check how it shines in real life in the gallery below!
Benefits with architectural film
This is a cost-savvy solution as you don't need to get rid of you old cabinets
It's faster. The full renovation took as only two days.
It's cleaner. You don't need to cover the whole area. There is no dust and noise
The film is highly durable. We provide a 5-year warranty, but the film stays in a perfect condition for 10+ years. 
Want something like this?
If you feel you want to brighten up your space with shiny patterns or you have any other design ideas, contact us to know how we can help you. 

Do you have questions about high gloss kitchen cabinet finishes? Request your free consultation and samples.