Architectural Film is Not Only For Commercial Use
Apartment Renovation
If you ever wondered where to use an architectural film in a residential space, for instance, in apartment renovation, then continue reading.
Door Renovation
Let's start our apartment renovation tour at the entrance. Door renovation is a common area of architectural film application. Basically, you can change the look of your door without changing the door itself. So among all the benefits of a new looking door, you also receive that result at a fraction of a price. You have to agree, that getting a new door is quite expensive.
Look at the photo below to see how we have used our Gainsboro Gray Interior Film Pattern from the Solid Colors Collection on an apartment entrance door.
Wall Refinish
The next option for an apartment is wrapping a wall – one as a statement of the interior, or all, as an alternative of  paint or wallpaper. For instance, at the photos below you can see how we have used interior film to make a focal point in a room.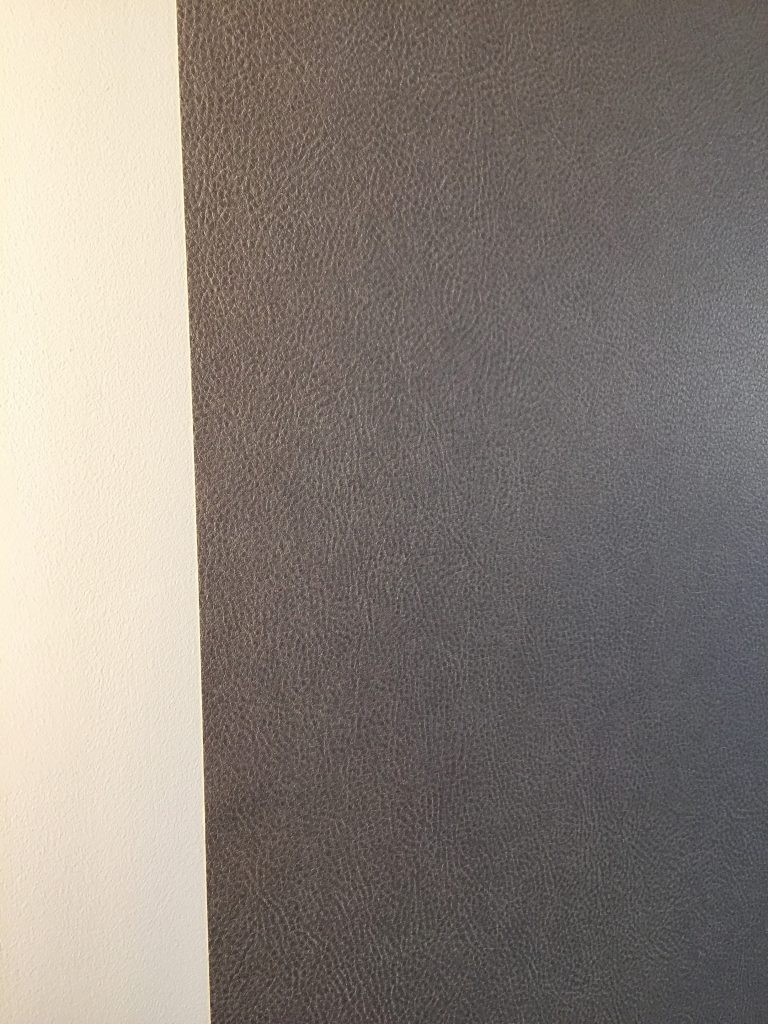 When looking closely, you can see the actual leather texture. Moreover, you can feel it because it imitates leather so precisely you couldn't distinguish it from a real one.
Kitchen Renovation
And, of course, we cannot mention the possibility to renovate a kitchen. For example, on the photos below we have refinished kitchen countertops with the NS814 Cremona Arabescato interior film pattern from the Stone & Marble Collection. No one could ever say it is not a marble slab.
The next kitchen renovation differs from the previous one because there we have refinished not only cabinets and countertops, but also wrapped a fridge. 
For this project, we have used several architectural film patterns from our Catalog. These are: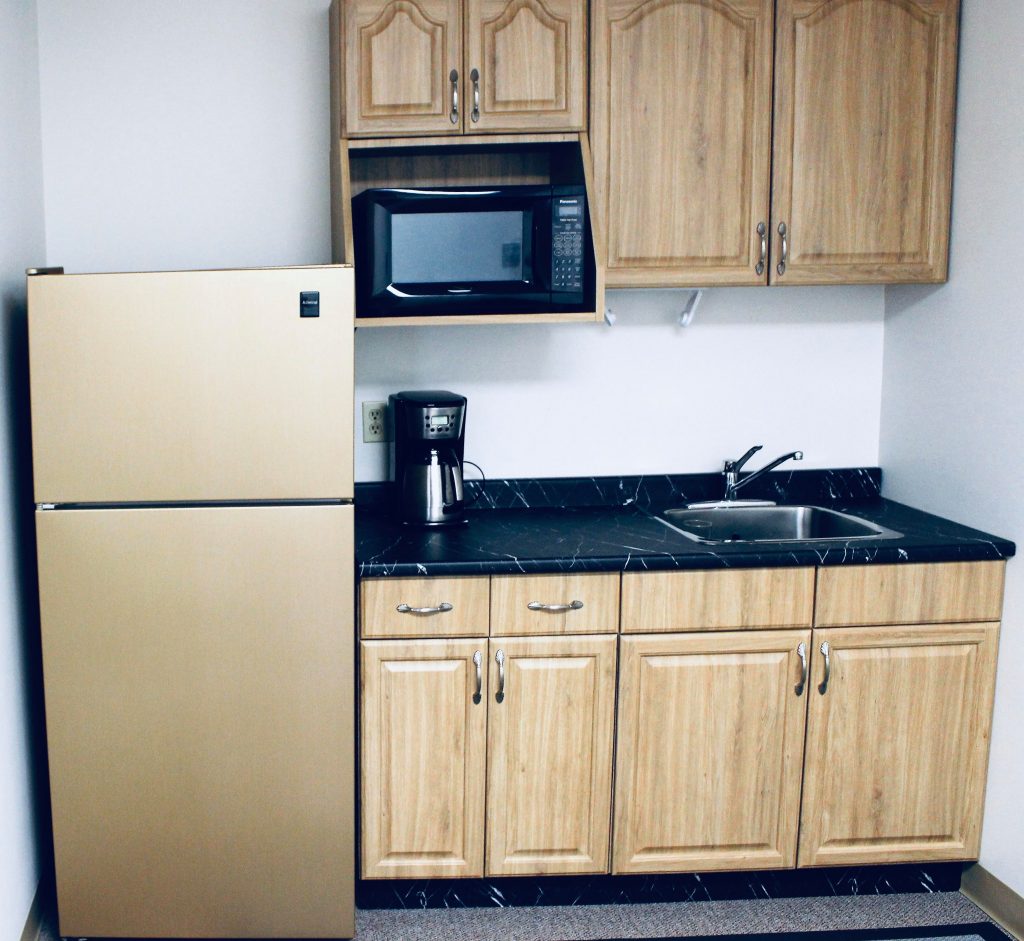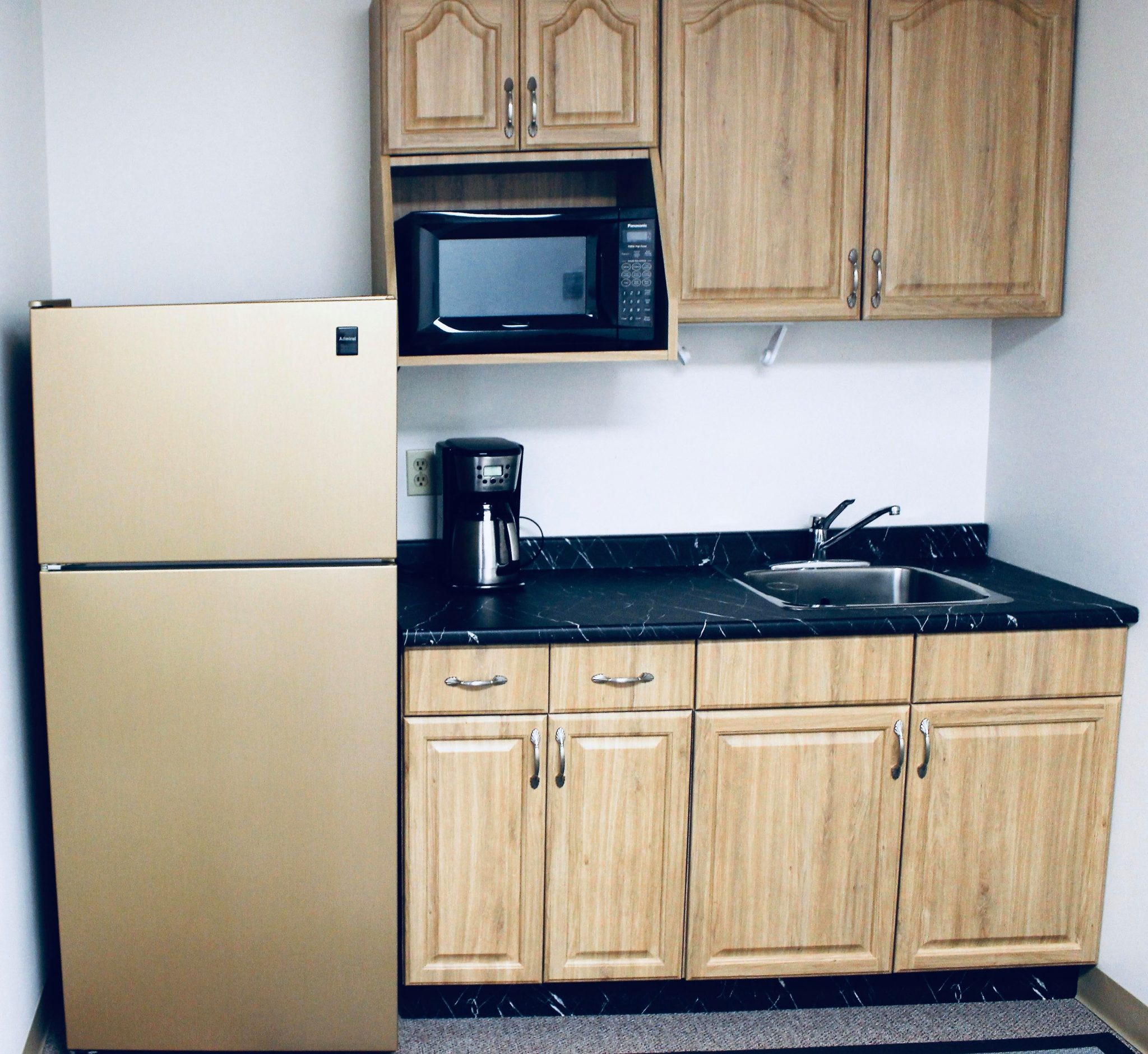 Bathroom Renovation
As we are slowly moving from one room to another, let's take a look at a bathroom. Because of its unique qualities, an architectural film can be used in rooms with high humidity. It does not absorb moisture and has anti-fungus properties so you can be sure it is safe to use it in bathrooms.
For the project you see on the photos below, we have used the NS814 Arabescato pattern from the Stone & Marble Collection. The same pattern has been used to refinish a window sill in the same bathroom.
And last but not least, is a bathroom renovation project where we have refinished bathroom cabinets. Although, they looked nice but were a little outdated. So when it comes to such pieces, an architectural film can change everything on a small budget. You do not have to throw away those old fashioned cabinets, just wrap them with our film and maybe upgrade knobs. That is really all you need.
Videos about our renovations
There are also some videos for you to watch to see some of our residential projects.
Contact Us
If you have questions regarding our product or services or want to request a free estimation for your space, feel free to contact us or send an email at [email protected] 
We are always happy to assist you.