Office renovation might be challenging. The real question is what to start with and how not to spend a fortune. If you are considering an office upgrade, you are probably thinking of the following benefits:
Good impression on office visitors and customers
Improved employees' productivity
Refreshed space to retain old employees and attract new ones
Readjusted attitude and aesthetics of the office
These objectives are commendable, but cannot be achieved with simple wall repainting. Whether you have an image of the revamped office on your mind or you prefer to work with a designer who will rebrand the space from scratch, architectural vinyl film is the ultimate solution and here are the reasons why.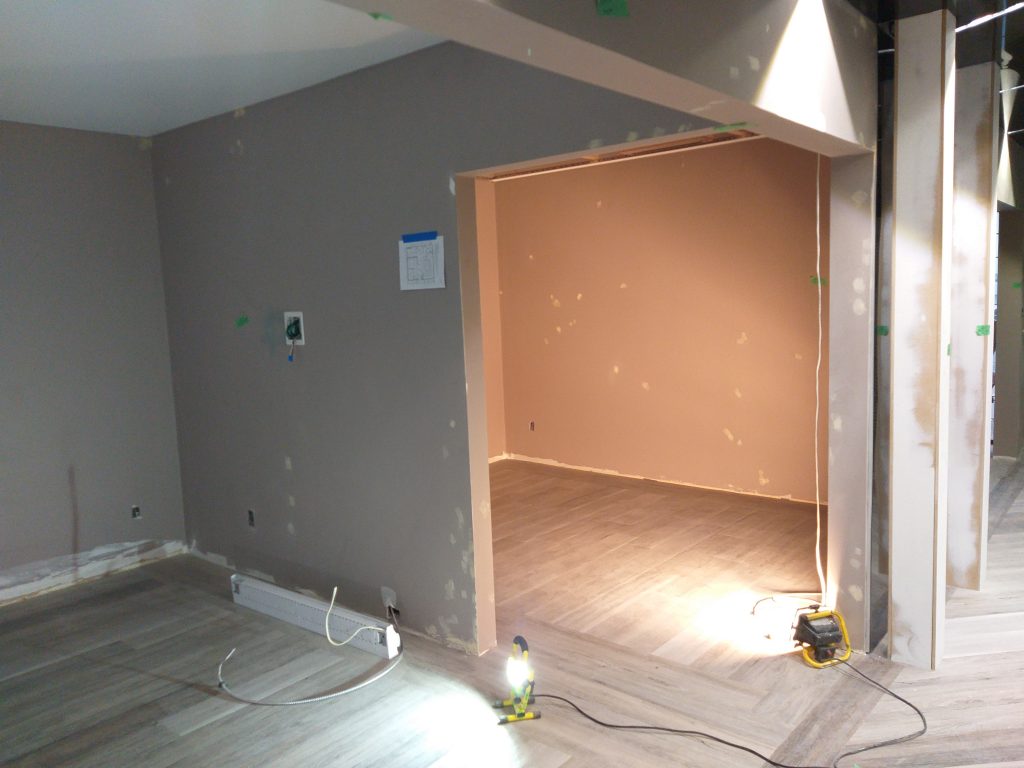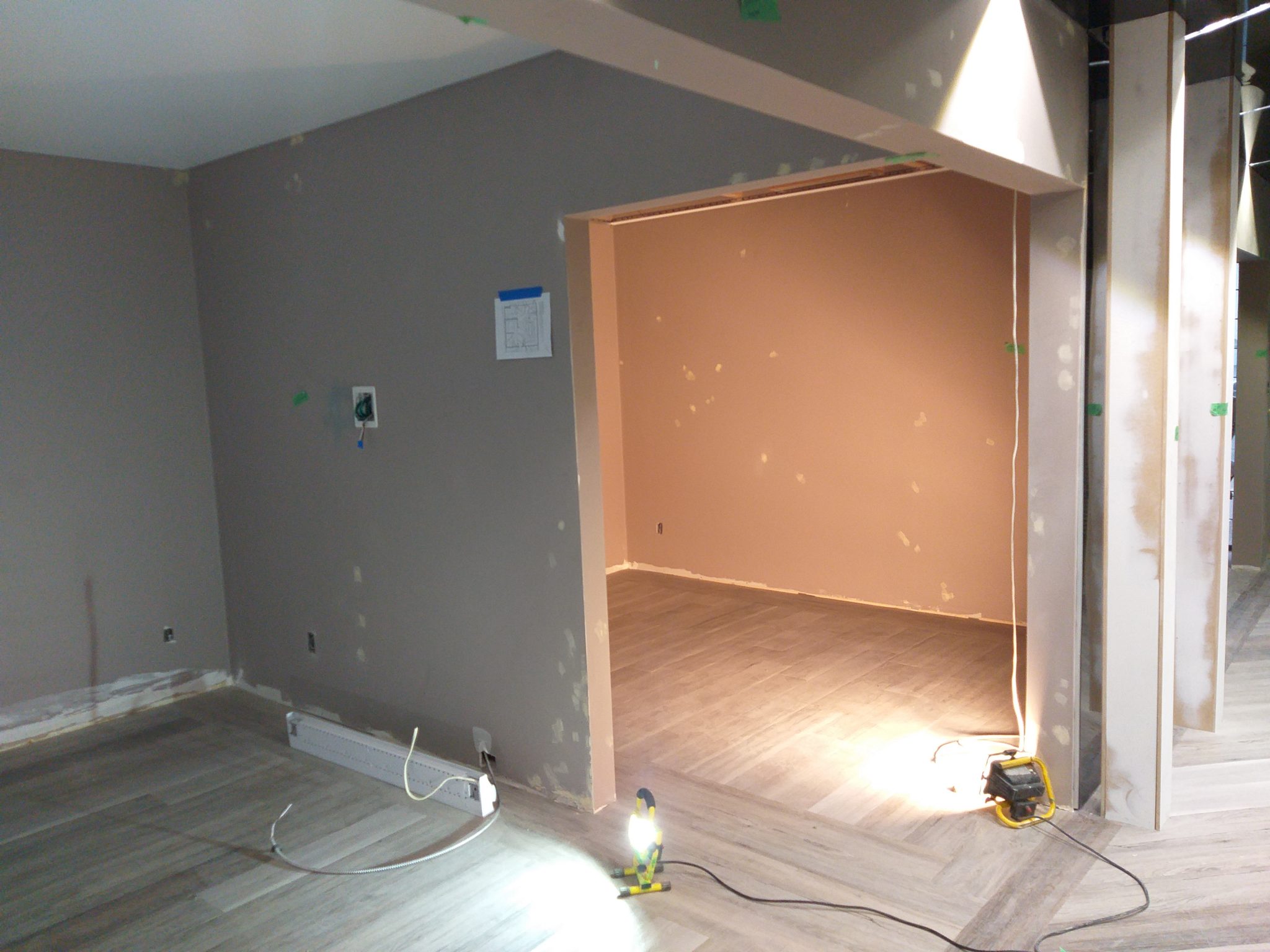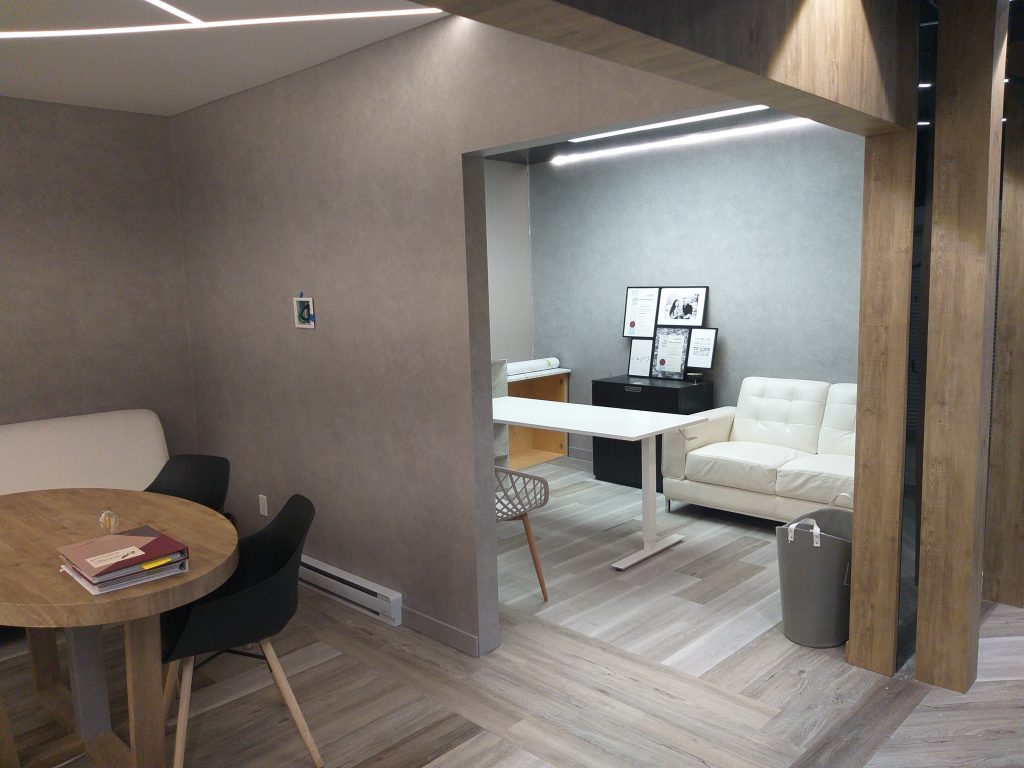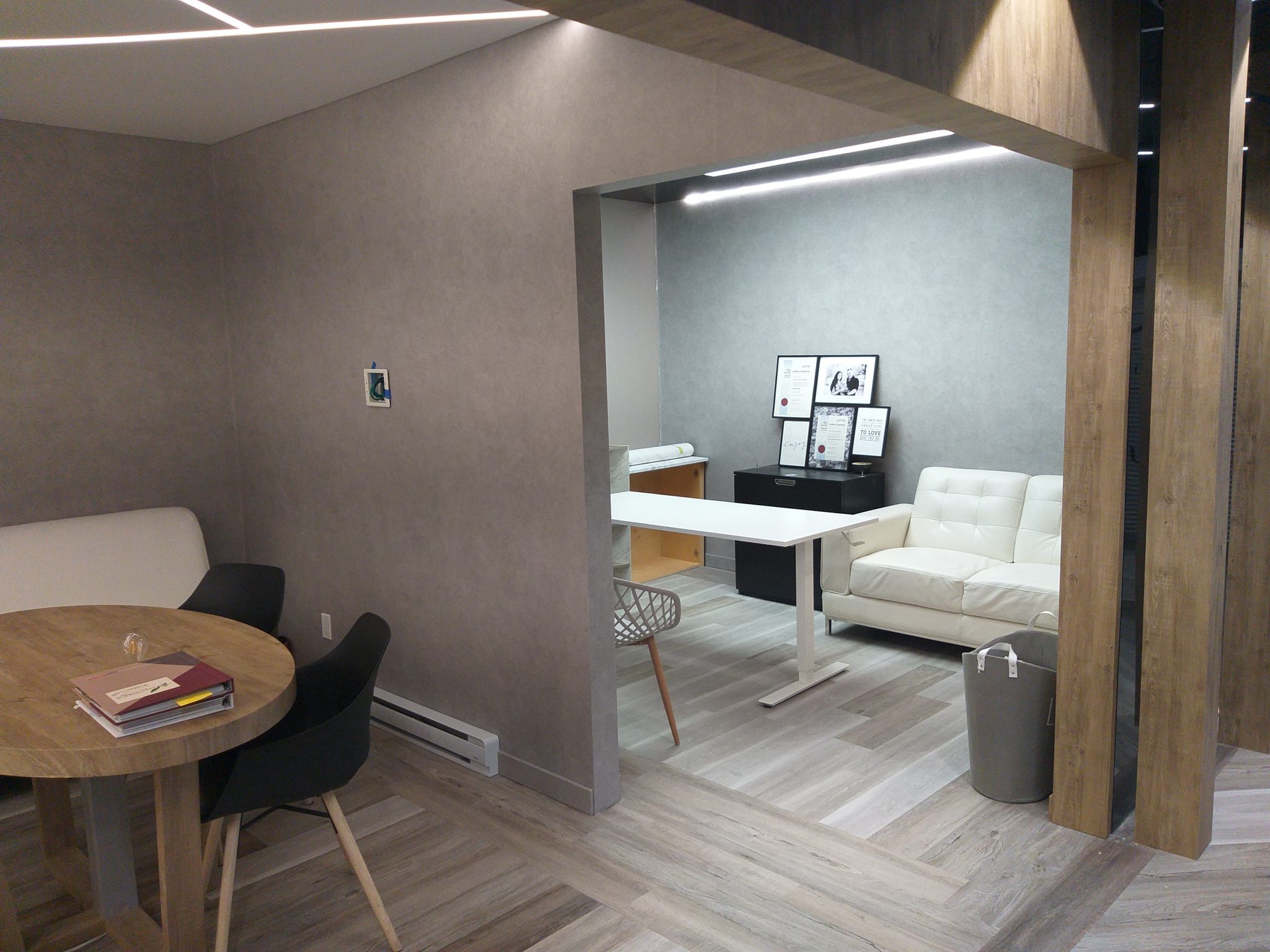 The average cost of an office renovation is $200 per sq. foot. The cost excludes professional hourly rates such as the work of general contractors and interior designers. The price is high due to the complexity of a new interior and its installation. Office renovation with the architectural film halves this figure at the very least. The feature wall in the office which imitates wood in the picture on the right is 96 sq. feet and costs only $790, including preparation, installation and material. If you divide the cost by the size, you will get $8.2 per sq. foot. We believe this is quite an impressive price for a real wood wall (yes, it is vinyl, but you will get the same tactile sensation and complete visual imitation of light wood panels).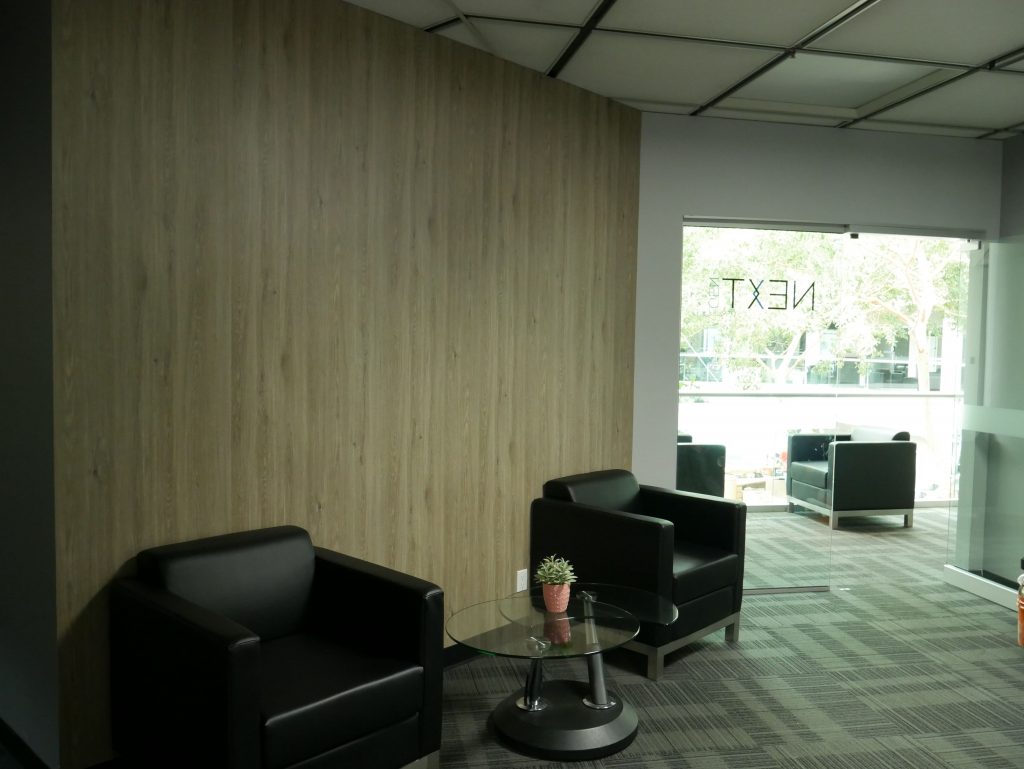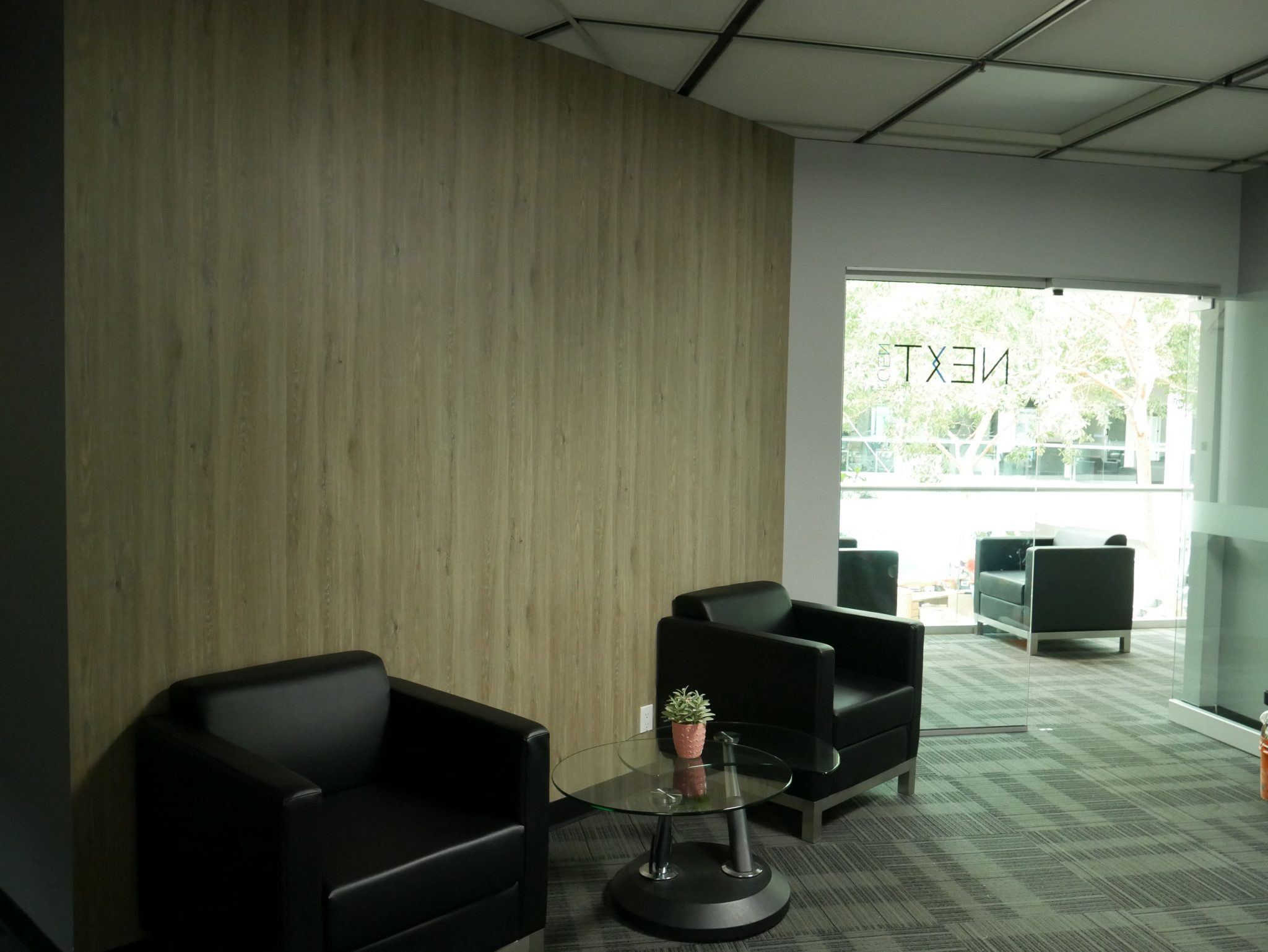 The entire purpose of an office renovation is the creation of space everyone would want to work in. It requires sophisticated solutions and materials, a paintbrush and a new table from IKEA won't do. But walnut walls, cold-stone columns, combinations of different solid gloss and matte colors already sound way better. Hence, a brand-new revamped office does not require tedious installation of new panel walls anymore, nor spending on new furniture is a must. Wrapping it with architectural vinyl film maintains the modern appeal and eliminates complicated replacement work.
Infinite design solutions and applications
For the office showed above, the client chose four patterns of different textures: Oak Medium Wood, Black Solid, Cement Star and Cremona Arabescato Marble.  The film was used to wrap walls, columns, doors and a table. The range of textures was wide for one office but it is actually not limited to those four. Any remodeling can be done while preserving the aesthetics of real materials. Mirror walls fit into the space setting or posh emboss leather (which completely replicates animal skin)  that can accentuate any object in the room? The office space can be turned into anything depending on your goals, varying from calming matte surroundings to exquisite marble surfaces.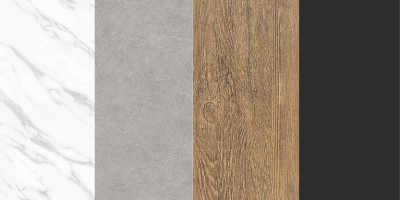 If you need more inspiration, visit our Gallery or watch the video of the office project mentioned above: