We know how to sell your property fast
Is it worth to renovate an outdated property?
We all know the problem of outdated properties that need to be sold. A seemingly nice house can be on the market for so long that you lose hope to ever sell it. Business Insider has recently published their research results about the most common things that make a house unsellable. Among those reasons, the outdated décor was named a deal-breaker. Also, some details like unattractive kitchen countertops or outdated bathroom tiles can cause a house to be sold for much less than the market average.
"Fine-tuning the small details in a home, even if having to invest in some updates, can really make a home's value increase,"
And, on the other hand, renovation is so expensive, it makes no sense to invest so much. Furthermore, the traditional way of renovation is usually related to demolishing, changing the old pieces to completely new ones. That will take time and cost a lot.
Refinishing as Another Option for Upgrading
So at this point, we want to show you another option that is gaining more popularity in North America these days but is already the number one choice in the markets of Europe and Asia. That is a way of refinishing existing surfaces with Bodaq architectural films.
It is a great way to change the look of your property without noise, dust, dirt, and much waste. The process goes much faster than traditional renovation and is much more cost-effective. For instance, feature wall refinishing will cost you $700-900 per 0.01 sq.ft., kitchen refinishing – $2.500-3.500, depending on the kitchen size and the type of surfaces it is made of. And you can even refinish your bathroom with the interior film, as we did in one of our recent projects. For your consideration, here is the price of the shower refinishing – it varies from $700 to $1.200. This, again, depends on the size of a room and the complexity of an installation.
What is Bodaq
So you would like to know what Bodaq is? It is a self-adhesive high-quality vinyl film that can be applied to any surface. There are hundreds of different patterns that look like natural wood, stone, marble, fabric, etc. Furthermore, the architectural film does not feel like vinyl, it imitates the natural material surfaces precisely.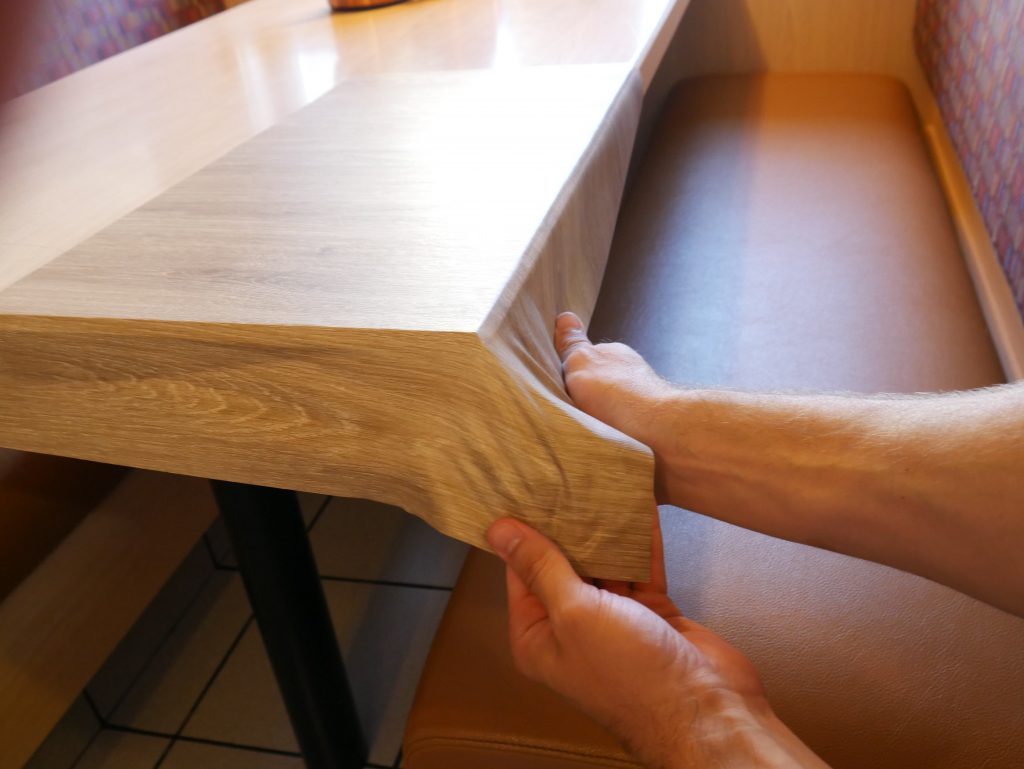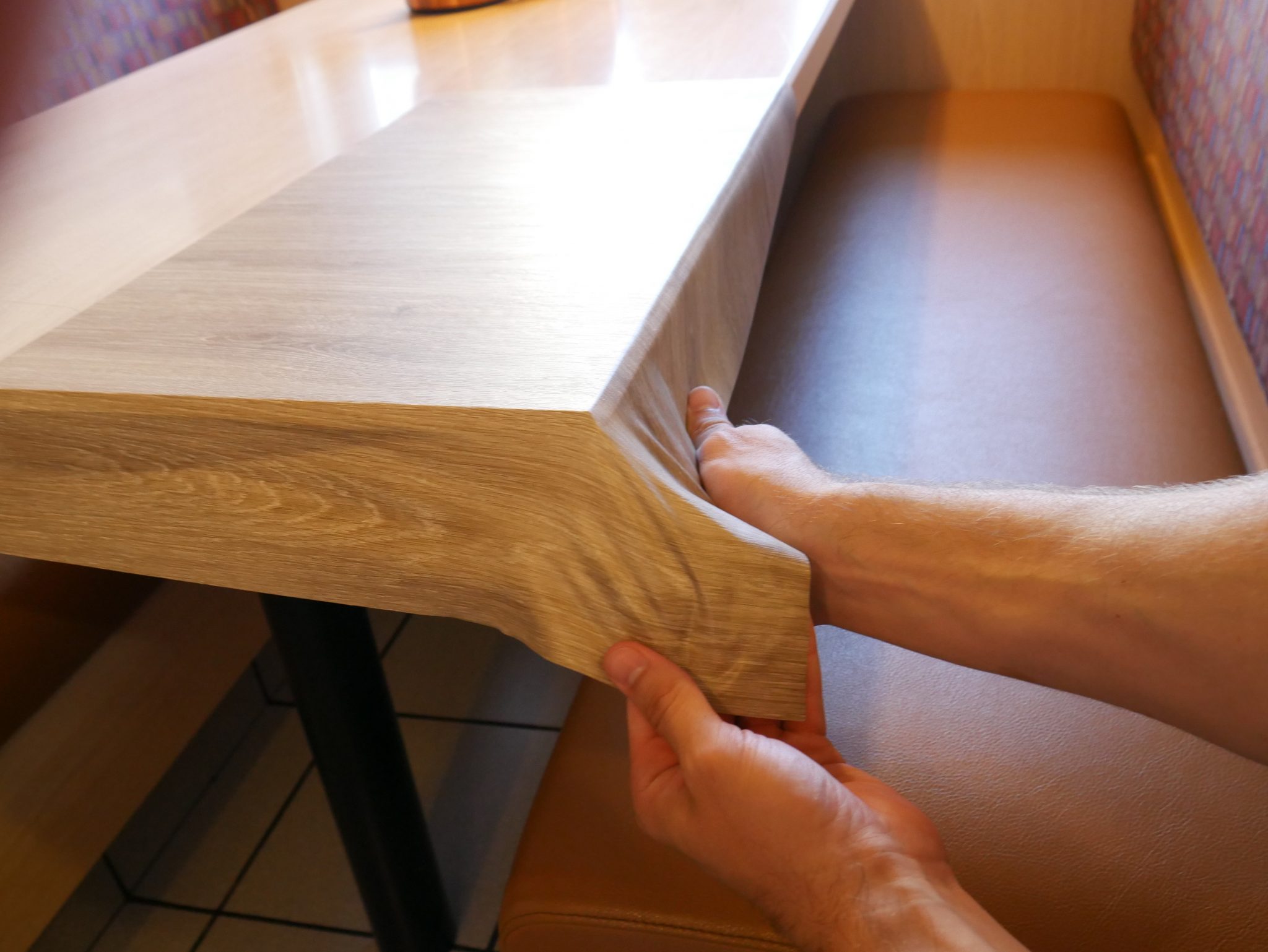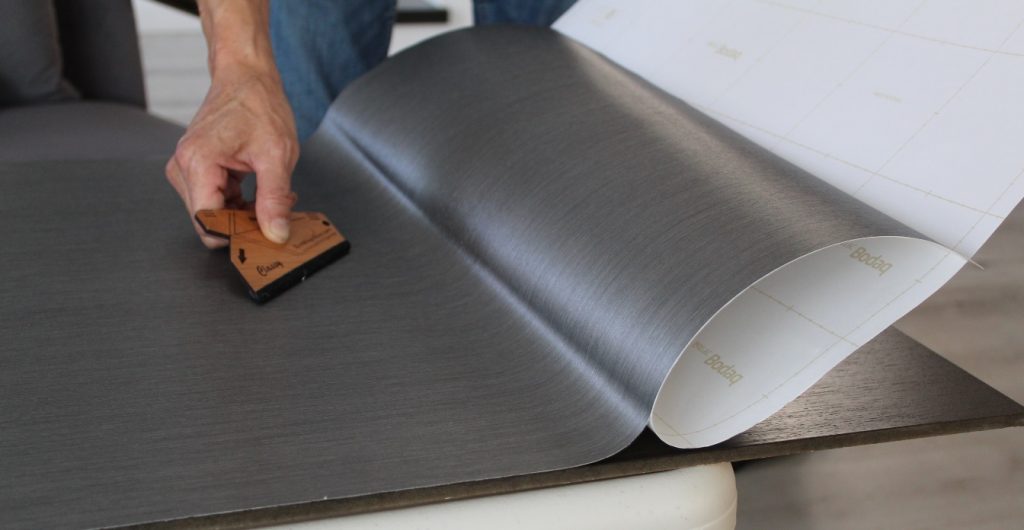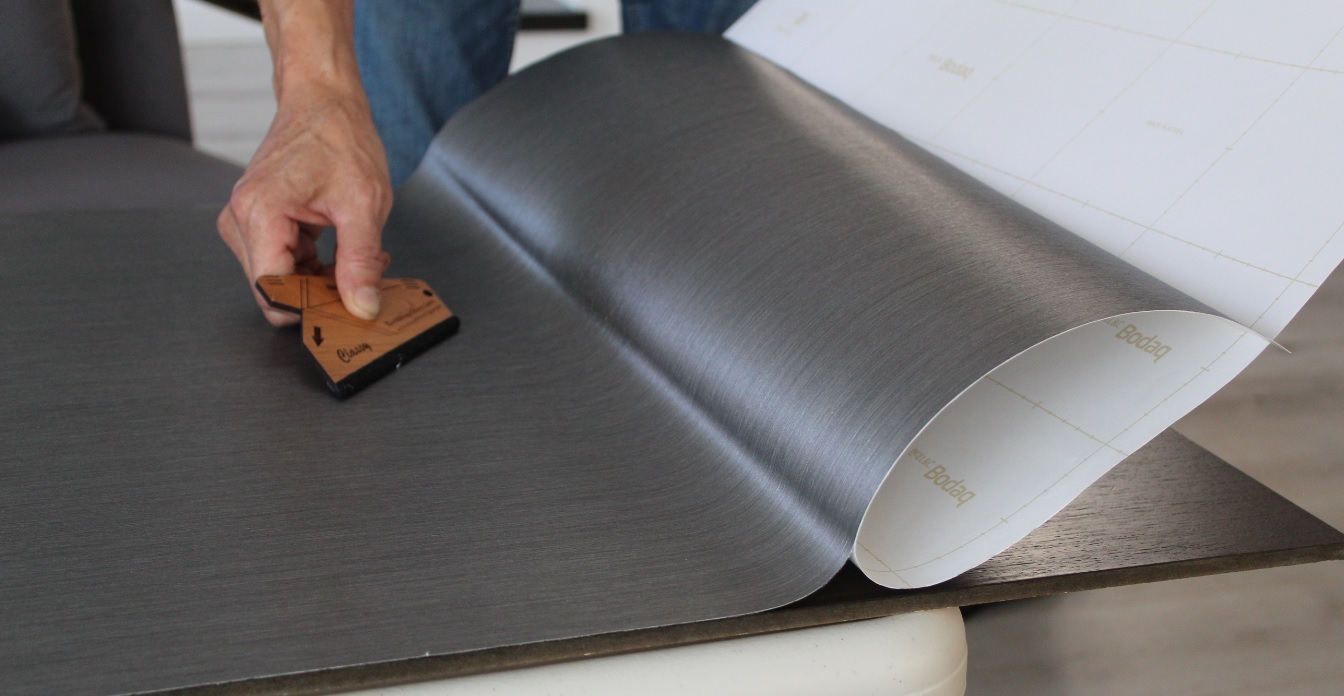 What We Can Upgrade
These are some of the upgrades that can be done with the Bodaq films to make the interior look modern and ready to sell:
Kitchen upgrade, which includes:

Countertops refinishing. You can choose whether you want to refinish with marble patterns, go with the concrete ones, or select some other from the variety of patterns in our catalog. This eliminates the need to change the existing counters. 

Cabinets refinishing can save you money on changing the entire kitchen cabinets to the new ones in the modern color and style. In this case, you can refinish cabinets, doors, kick plates, kitchen island.

Even a dated fridge can be wrapped with film. We have a wide selection of metal patterns.

Walls upgrade. Architectural films can be installed on the walls the same way as traditional wallpapers. However, you do not need a special glue to install them and time for them to completely dry. Whether there is a drywall or wood wall panel, we can wrap it with the Bodaq films. You do not need to demolish anything, just upgrade the color and texture.
Refreshing bathrooms. Bodaq interior film can be installed in high-moist environments due to its unparalleled antifungal qualities. 
Before & After Gallery
To see the amazing transformations of outdated interiors, take a look at some of our projects in the Before and After gallery below.
If you are considering options on how to increase the value of your property or upgrade an outdated interior to sell the property faster, take into account refinishing with the architectural film that is an excellent way to upgrade outdated surfaces at a fraction of the price.
Contact Us
If you are a real estate agent who wants to sell properties fast, we are ready to discuss the agent's program and benefits with you. Please call 778-766-2133 or email us at [email protected]. We are always happy to assist you.