Lesson #2 With Peter Maki
How To Prepare A Wood Kitchen Cabinets Panel For The Architectural Vinyl Film Application.
In this lesson, we will show how to prepare wood kitchen cabinets panels for vinyl install. For this panel, there are a few steps that we need to take to prepare it for the vinyl film application.
Before you dive into this lesson, make sure you know which tools you need – Tools Necessary For The Vinyl Film Installation
How To Prepare Wood Panel For Vinyl Application Step by Step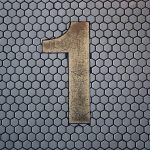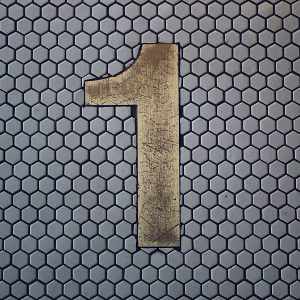 Step 1. Check
The first what you want to do is to make sure that the panel surface is smooth and does not have any major dents or cracks. If there are dents or cracks, we need to fill in them with a wood filler. After the wood filler is dry, we can then proceed to sand the entire panel, all of the sides. Then, after we have sand it, we can apply the primer. One of the things that Peter recommends to do even before he starts the prep work, is to take a small piece of vinyl, apply it on the surface to see how you have to lay the piece of vinyl. Because of the different wood grains on this piece, we want to mimic the same pattern. You can use old scraps of the material to determine how to lay your film.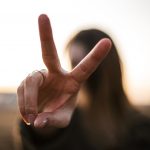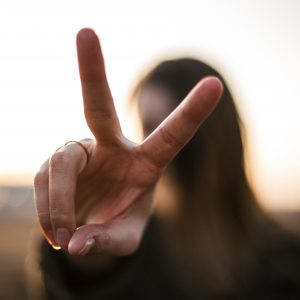 Step 2. Get Rid Of Imperfections
Before we get to that part, let's take a closer look at the panel preparation.
With this panel, as it is a new one, the installation job will be much easier. But one of the things that you can see, there is a slight dent on the side. So first, you need to sand it and fill in with the wood filler. Because any dent will be visible underneath the vinyl.
So the first step of preparing is to sand the dent down. You can use a palm sander or a regular piece of the sander. But the palm sander will do the job much quicker. Then clean the surface with a little bit of isopropyl alcohol and a lint-free towel. This will get rid of any dust that is there. The next step is to take a little bit of wood filler. Fill in the dent with the help of a spatula. It does not need to be perfect because you would need to sand it anyway. You want to get a quick-drying wood filler because when you are at the job site you do not want to stay there for a long time.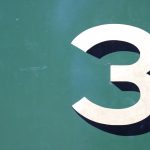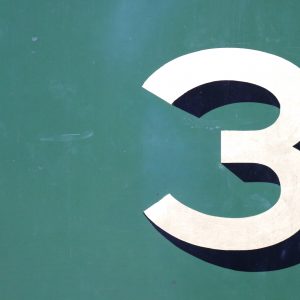 Step 3. Sand
So now, the panel is ready for the first coat of sanding. Peter recommends 120-grit sandpaper. It is fairly fine. It will help to smooth any of the edges. You do not want to take off a thick layer of the wood unless you have lots of dents on it. For the corners and edges sanding, Peter recommends taking a sand brush with a 45-angle to manually get inside every corner. Then get sure that you can feel a smooth surface with your hand.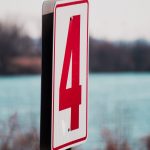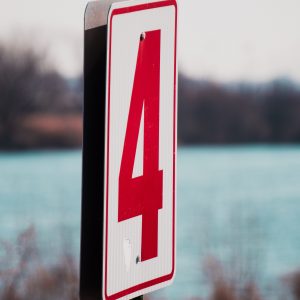 Step 4. Prime
We are ready for the primer. We usually use the Bodaq water-based primer because we apply the Bodaq architectural vinyl film. First, you need to mix the primer with water – 50/50. A foam roller is the best tool to apply the primer. Mix the primer and water with your roller. The great thing about the Bodaq primer is that it is water-based, and should you spill it on any surface you do not want it to be on, you can clean it with water. Or if it gets on your hands, you can also clean it with water versus something oil-based.
For priming, you want to cover the entire surface. Make sure to get into all corners. After that, you can wipe everything down with a lint-free towel to make sure that the primer gets into every corner. Prime everything carefully around the panel. You have to get a nice, even coat of primer. If you notice an air bubble, slowly go across with your lint-free towel.
When the primer is dry, you finished with the preparation.
The last thing before applying any vinyl, go over the surface with your hand to feel any imperfection that can show through the vinyl.