Make Your Appliance Look New Again!
What is Appliance Skin from Nelcos?
Appliance Skins are the architectural film coverings that imitate chrome coverings of appliances. It is a new solution to make outdated or damaged surfaces of appliances look like new.
So the process of upgrading is the same as with the installation of an interior film. Skins have a self-adhesive non-toxic backing that can be peeled and stick to the necessary surface.
The product wraps your appliances tightly as a second skin, that is where its name coming from and sticks to the surface securely. It is not a small sticker that can be peeled off by a child, and not a magnetic panel either. Appliance Skins from Nelcos come in rolls and can be measured and cut as it is needed for your project.
New Film Patterns
There are four exclusive Appliance Skins available in the Catalog. 
You can select the one that suits your design from the following:
Appliance Skin doubles as Interior Film
Additionally, our Appliance Skins can be used not only as appliance covering but also as a regular architectural film for other surfaces. Just imagine how sleek your interior could look with the new film.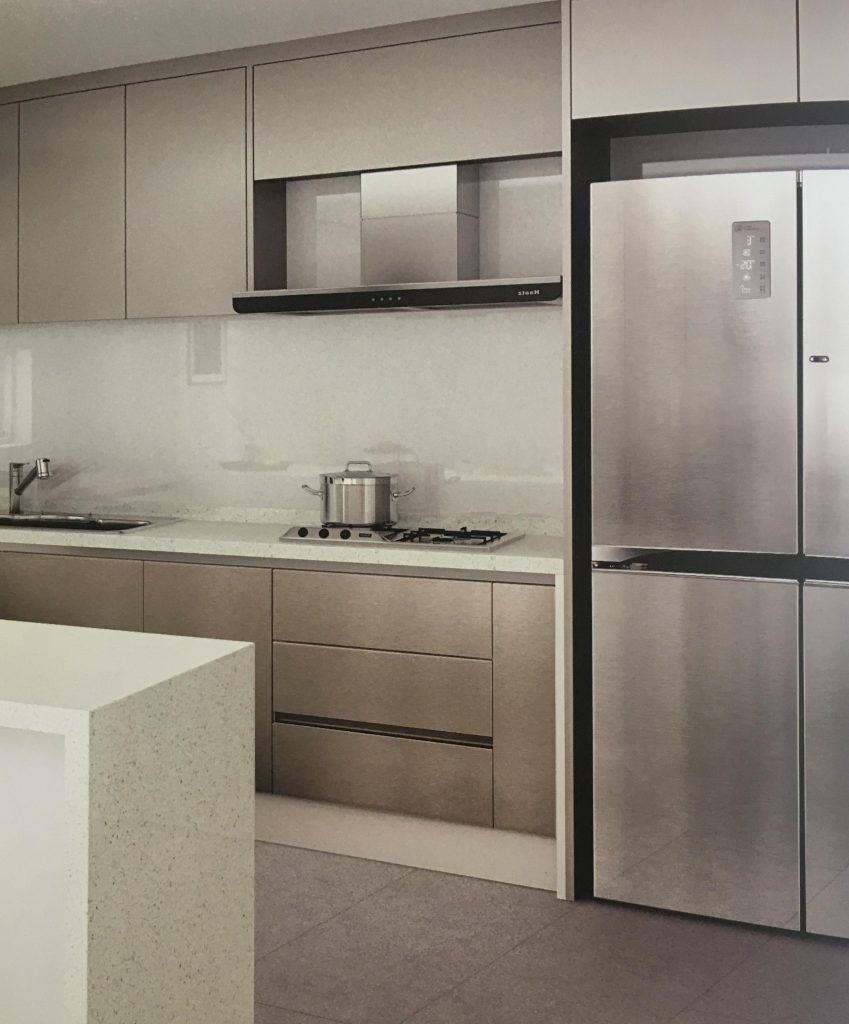 In the project, shown in the photo, were used two Appliance Skins – UMI01 Shiny Silver for the fridge and UMI02 Gold Metallic for the kitchen cabinets.
So, it is a great opportunity to create an elegant interior without replacing an entire kitchen – simply wrap it with smooth appliance skin that doubles as an interior film, and you're done.
Also, you do not have to think about all the efforts on how to remove fingerprints from the stainless steel appliances because there are no fingerprints left on the film. 
Quick Q&A
Can I wrap only refrigerators with this film?
No, as any other architectural film pattern, it can be installed on any surface.
Should I use Appliance Skin Film for my fridge?
If you are looking for a kitchen upgrade, our product is a great and cost-effective solution for that. Moreover, it is an excellent alternative to replacing. You can also cover your other mismatching appliances and enjoy the final look.
Can I replace it?
Yes, you can replace it with the other architectural film pattern, which is installed on top of the existing layer.
Is it fast to install?
Yes, installation is fast, performed without noise, dirt, and dust.
Do you have any questions regarding Appliance Skins? Comment below or email us. 
Request a quote
Are you ready to give it a try? Feel free to contact us, and we will gladly assist you.