Say No to Replacing, Upgrade!
Nature is everything we can think of in 2020 because we want our planet to be a healthier and cleaner place to live. So why not bring all-natural vibes with sustainable materials to our interiors?
Let's take a glance at top-5 interior design trends to look out for in 2020.
# 1 – Eco-Friendly
The first and the most important point to take into account while renovating in 2020 is the eco-friendliness of your choice. The usage of sustainable and upcycled materials in interior design is gaining more and more popularity. Recycled, reclaimed materials, refinished existing pieces are number one for the kitchen cabinets and countertops. If you can avoid replacing – do so.
# 2 – Soak Up Nature
Being closer to nature means bringing warm natural tones and materials to your interior. Warm, soft, light tones with a touch of greenery will make your  life pleasant and calm. For this purpose, wood is the best option to choose from. Of course, you can buy new pieces but reusing the one you have would be preferable. Even if the existing furniture doesn't match the natural tones, there is a great solution for the case – wrapping it with the interior film. A great benefit of this material is that textures are like real materials have.
# 3 – Life in Stone
Because this year we opt for natural interiors, stone elements would be right by the way. As a side benefit, the trend will outstand the upcoming years because marble is timeless! Don't worry if you can't afford marble or quartz, your current countertop can be wrapped with the architectural film to look and feel like real stone. Your interior can still look high-end at a fraction of a price.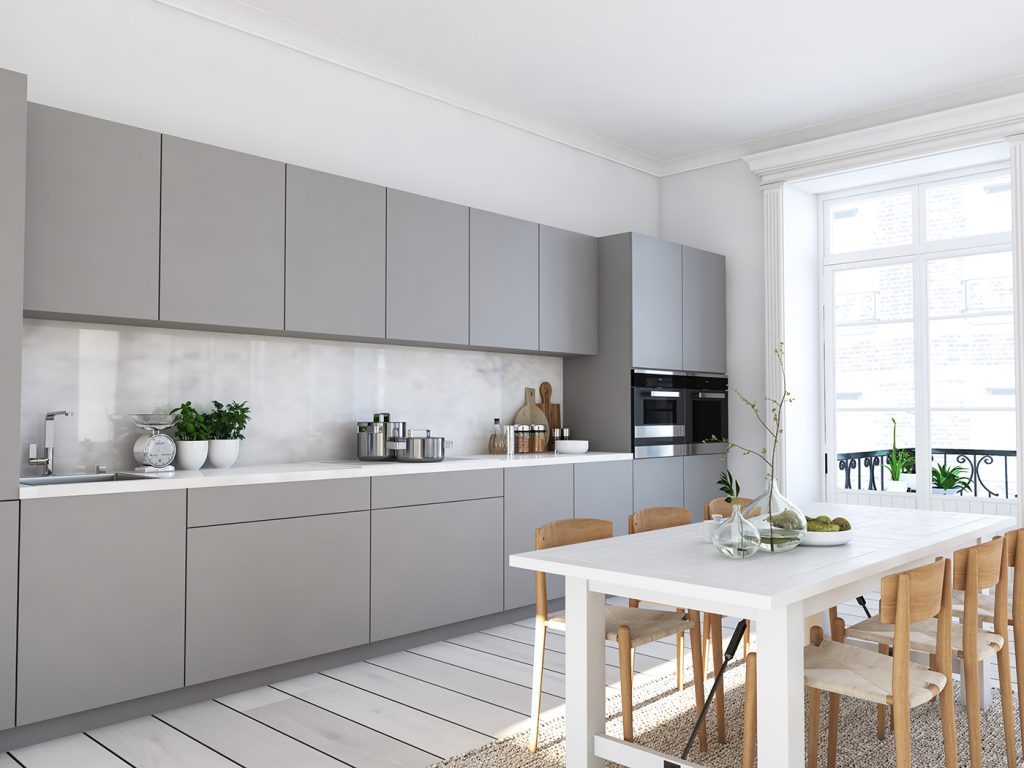 # 4 – Minimalism – a Stillness of Perfection
Minimalist look is a design trend for a reason. Plain, simple lines complement materials the kitchen is made from. Rich wood tones and simple stone lines are all you need to show in your kitchen. 2020 is about the meaning of what you do and use.
# 5 – Black Color is Back
Now, black color is not only for making an accent but also for a totally dramatic look. Black walls, black cabinets, black appliances – you can't overdo with black this year. Only make sure you have enough light in the black room. Additionally, all the natural wood tones will be complimented by dark background or elements.
Also, can you believe all surfaces in the kitchen can be covered with one material? The architectural film makes the impossible possible. Just imagine all the new possibilities for interior design with this finishing material.
To sum up, 2020 continues uniting us with nature, bringing the interior design ideas closer to it. If you're deciding on how to renovate your kitchen, consider using some of the above-mentioned trends, and change the look of your place with nature in mind – do not replace, upgrade!