Fireplace Mantel Upgrade | Wrapping With Marble
On a cold night, the fireplace is your house space that matters the most. Its look is of utmost importance as well. There are various fireplace remodel ideas, starting from renewing the hearth or tiling the surround. Here we would like to focus on fireplace mantel upgrade ideas and compare advantages for both traditional and architectural film approaches.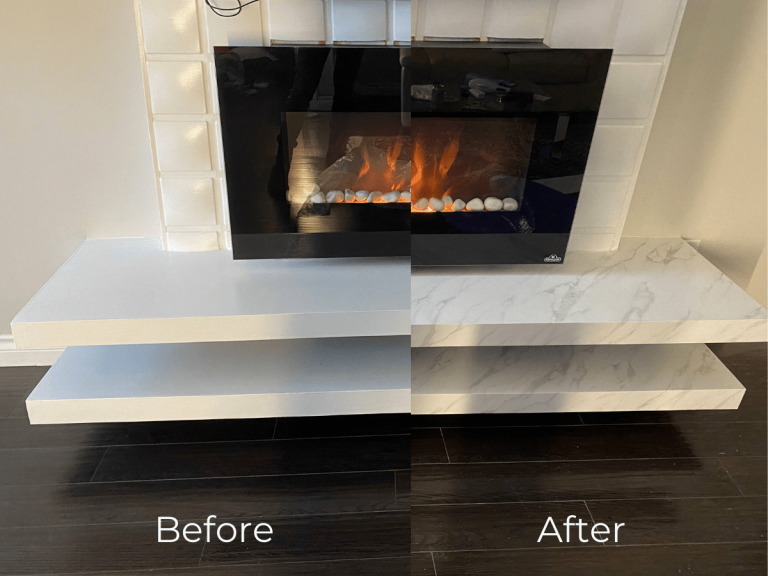 Most people are aware of the only option to remodel the fireplace – remove an old one and install new walls/tiles/surround. Yet, there is an option to refinish it with vinyl film. It is quite a counterintuitive solution because why use vinyl in a place with close proximity to fire? Below is the table of comparison between traditional removal and wrapping with vinyl film. We refer to this article explaining traditional mantle upgrade steps. Dismantling an old fireplace mantle is tedious, it requires related experience and takes a lot of time. However, it can be done in conjunction with the surround and hearth upgrade. The architectural film cannot wrap surfaces that are in direct contact with fire but is way more effective for the mantel because it costs less, takes less time and also provides an opportunity to change the texture.
Dismantling

Wrapping with interior film

Complexity

Moderate, requires experience
with masonry and carpentry work
Low, requires understanding of
film application steps

Cost

Starting from $800 excluding labor cost

From $300 to $600 including labor cost
(the marble mantle in the pics cost $375 in total)

Time

10 to 12 hours

3 to 4 hours

Areas of applications

Mantel, hearth and surround tiles

Mantel and surround if there is no direct contact with fire
Overall, the main advantage of traditional tiling and dismantling is that it can change the entire appeal of the fireplace. If you are only interested in accentuating or upgrading a mantel, architectural film would be a custom and more cost-effective solution.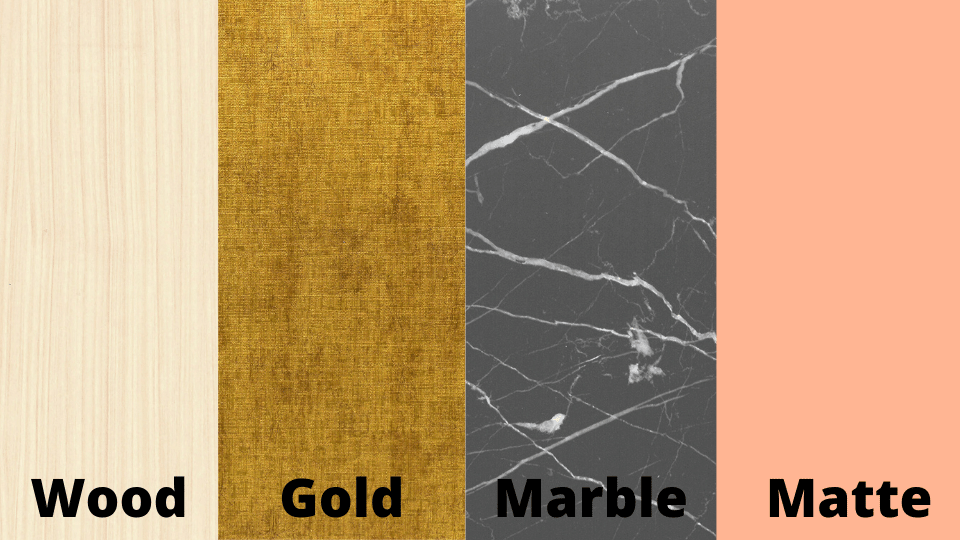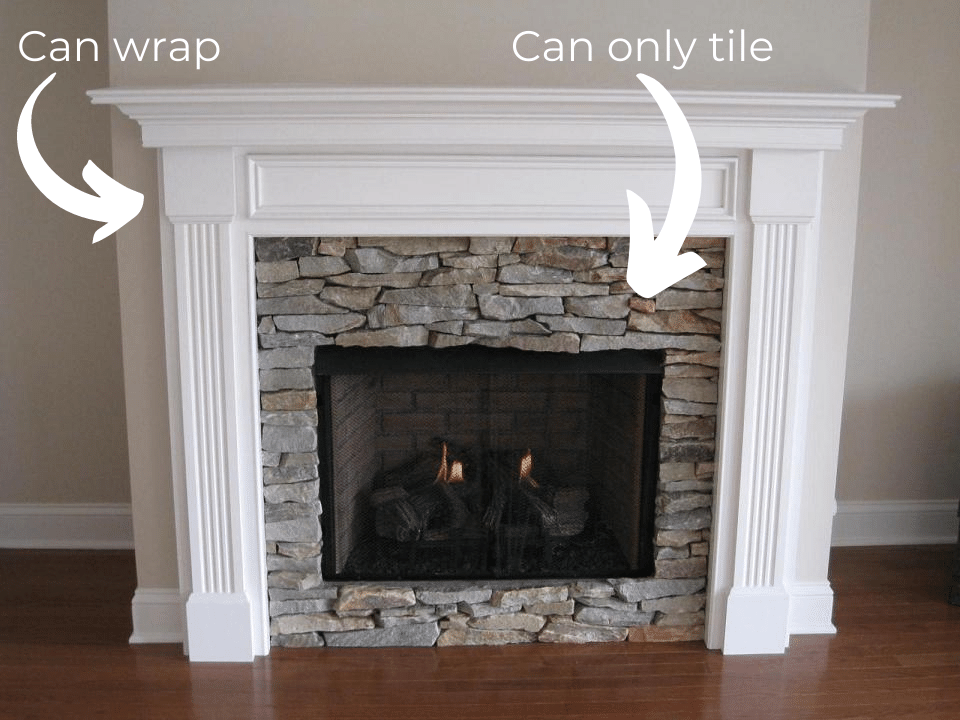 Mantel upgrade: final result
We have previously mentioned why the architectural film is a superior renovation solution (you can read the client's review on this mantel in an interview for Vancouver Sun) but it is still worth mentioning in regards to fireplace mental upgrade:
simple, clean and quiet: working with the vinyl film and a squeegee brings much less problems than working with a hammer and a saw
no activity interruption: the client was working next door during the installation
durable: the architectural film is damage resistant and fire retardant. We haven't heard a single complaint about our film getting peeled off or scratched yet. It maintains its original appeal for 10+ years.
it changes the texture. You may feel like you want to transform your stone marble into a marble one. Be sure that the vinyl film, apart from its visual appearance, completely imitates the tactile sensation of the real material. Wood feels like wood, metal feels like metal.
The mantel project used Cremona Arabescato Pattern from the Stone & Marble Collection. Here are some close-up for a better view.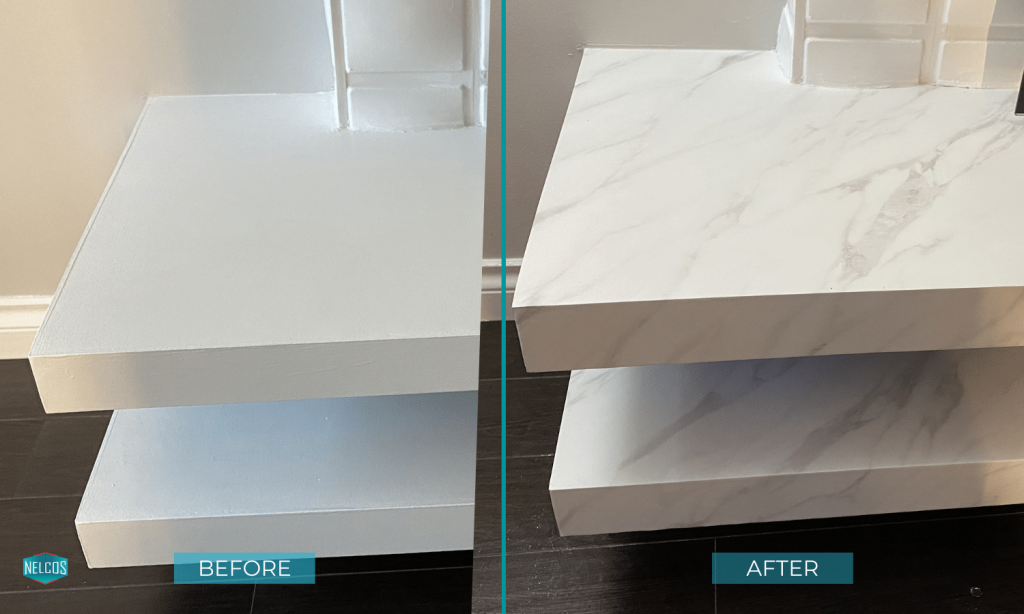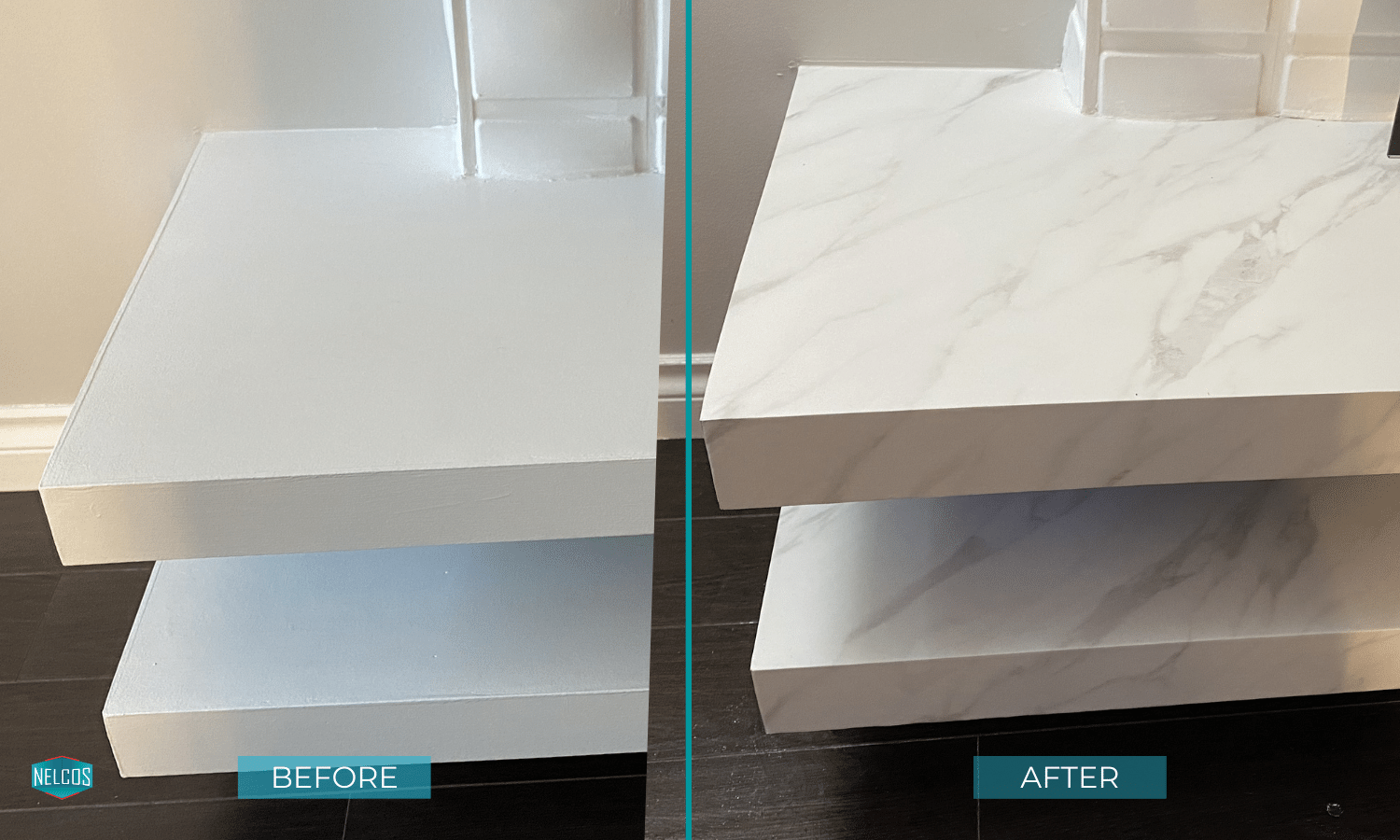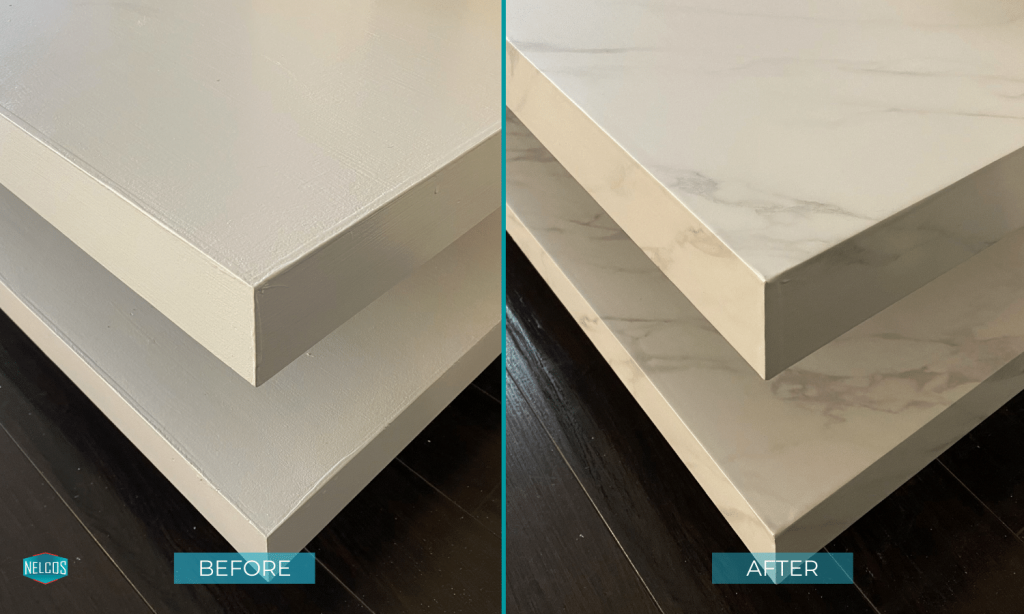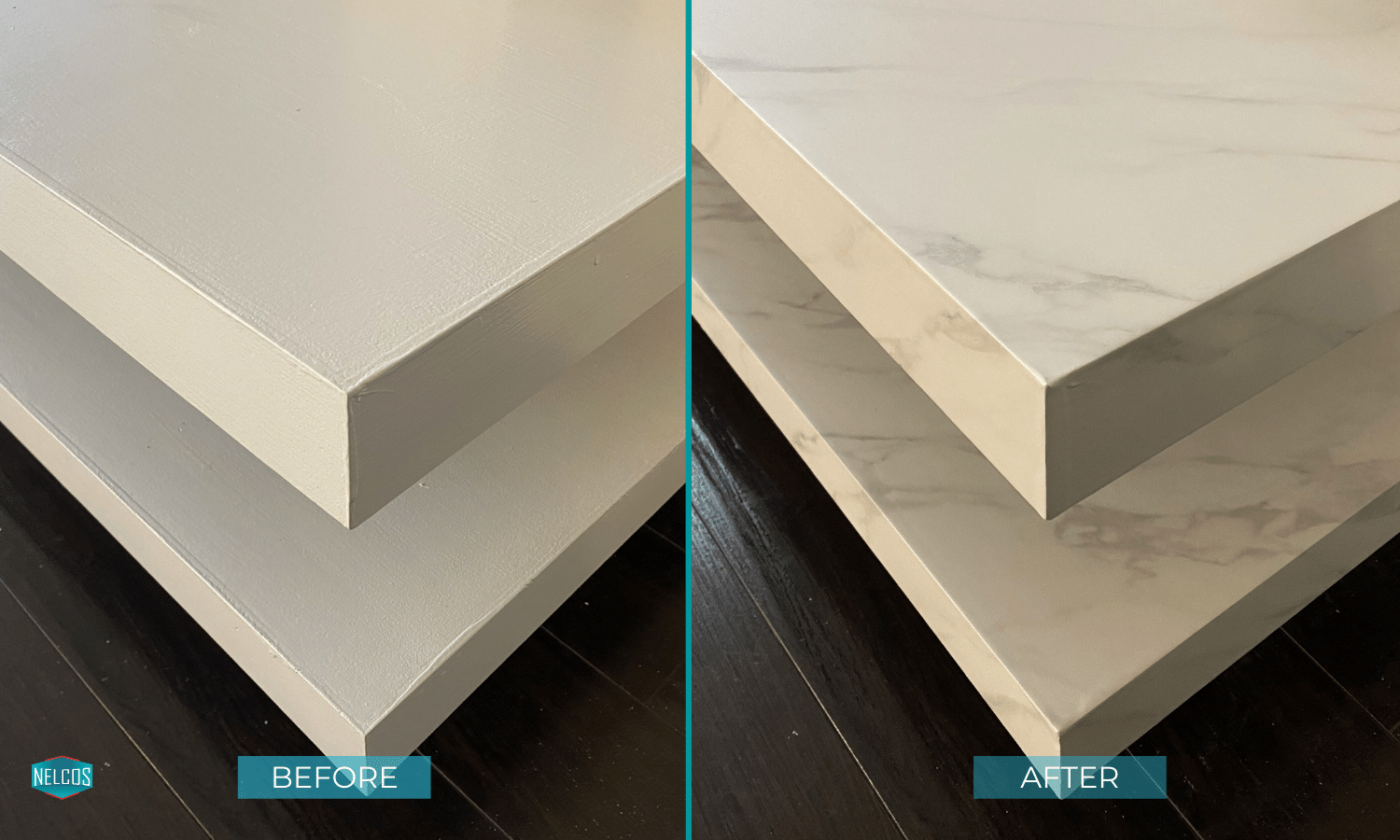 Interested in similar project?
You can see that the project included an electronic fireplace, not a real one. Still, we can assure you that working with open and closed fireplaces has never been a problem for us while installing the architectural film. If you have a similar project in mind, would like to get a free film sample or just have any questions, feel free to contact us.