Painted Wood and Marble | Kitchen and Bathroom Revamp
We love big projects! Our clients love them, too. At least they say so 🙂 This time we faced a kitchen with a torn off backsplash, peeled off cabinets and a bathroom in dull beige and brown shades. Now let's see how easy kitchen and bathroom revamp can be.

As you can see in the pattern palette, our client chose different shades of gray and white, and we can firmly state the fact that Cremona Arabescato is a classic now among architectural film lovers. Every second project involves marble countertops, and we entirely understand why! It's just too posh.
It's hard to notice in the pictures, but gray and white painted wood patterns have a wood texture. You can feel the wood grains. And as for Marble for flooring, it has thicker vinyl layers to withstand higher pressure and additional damage.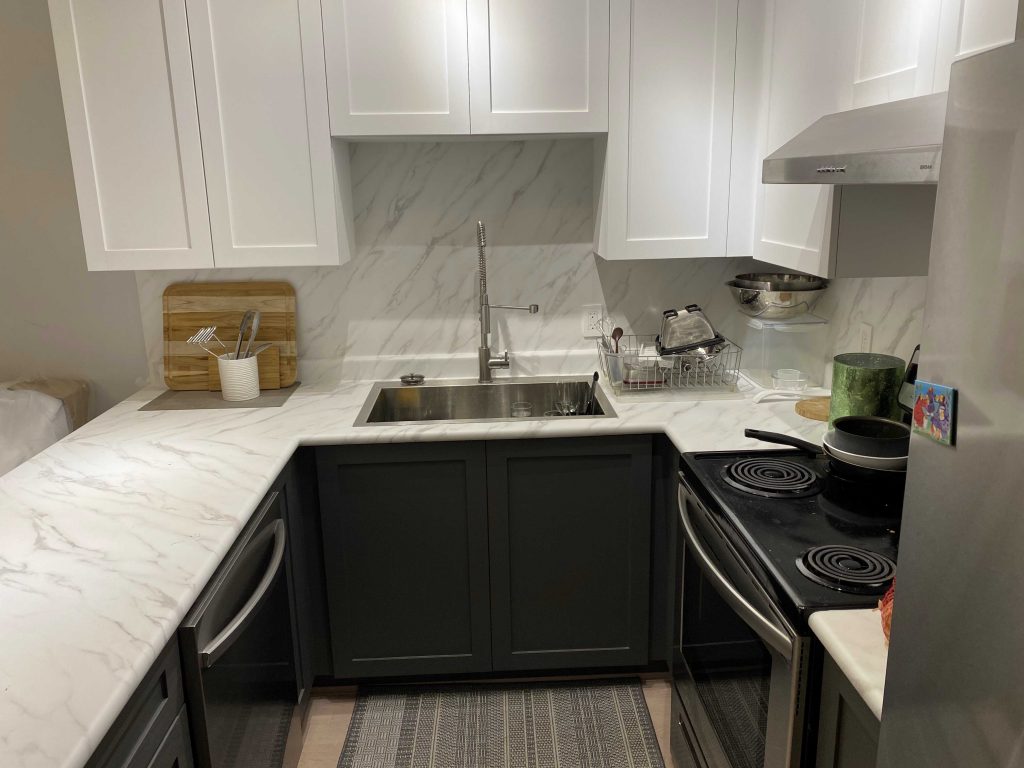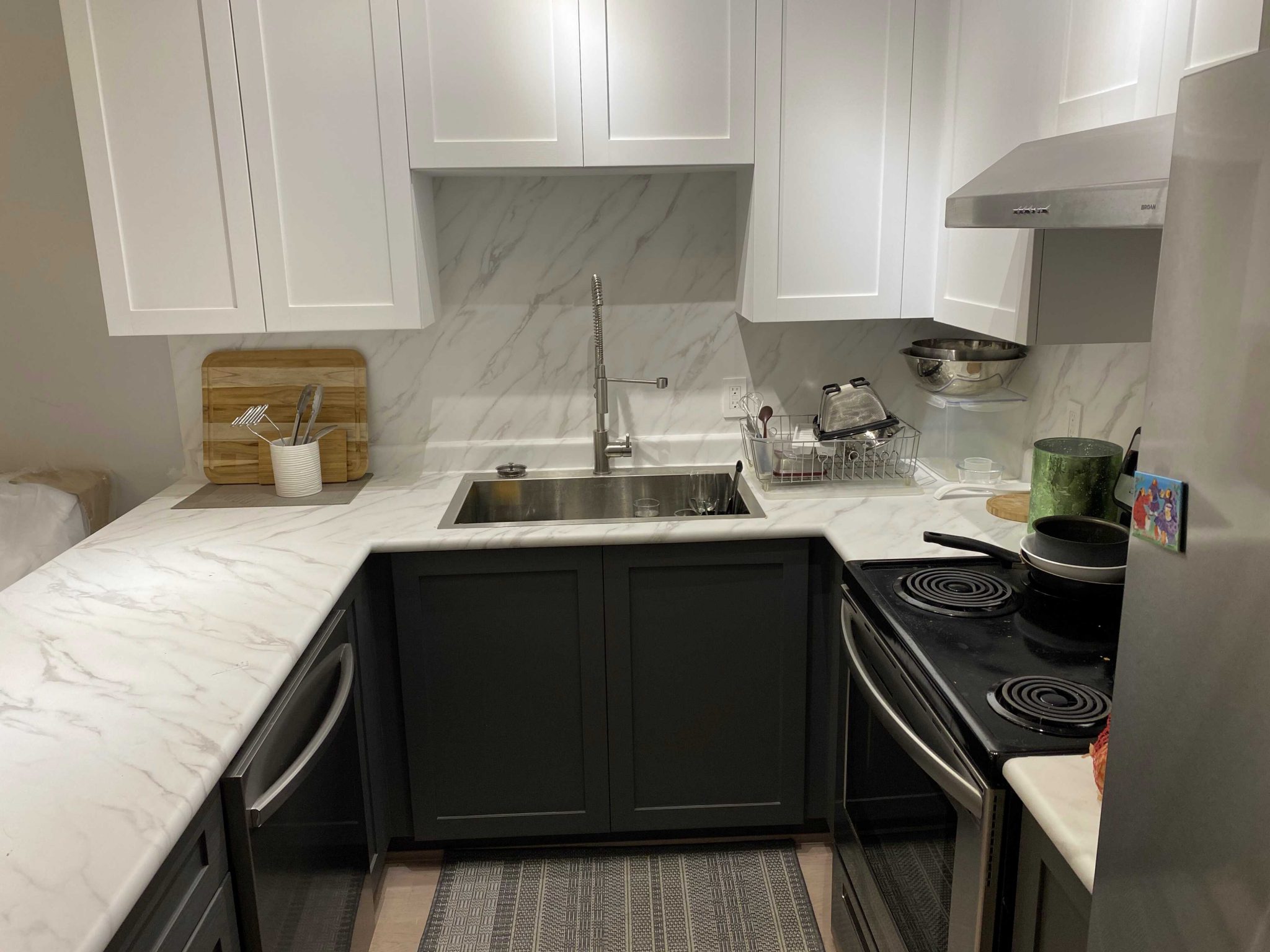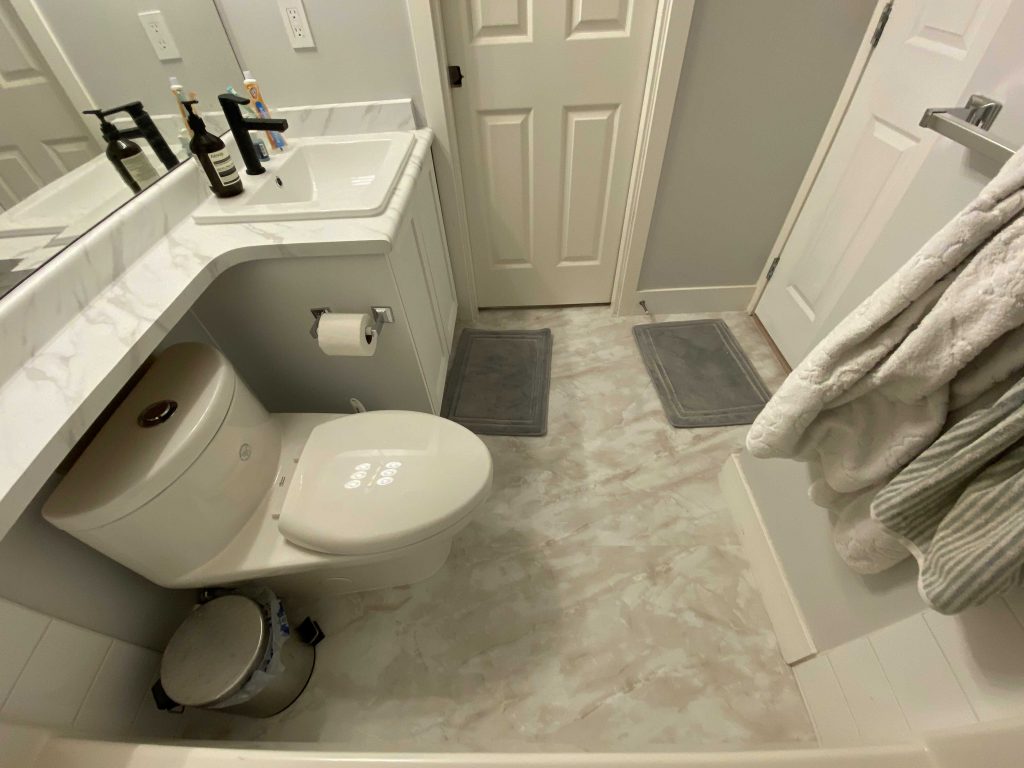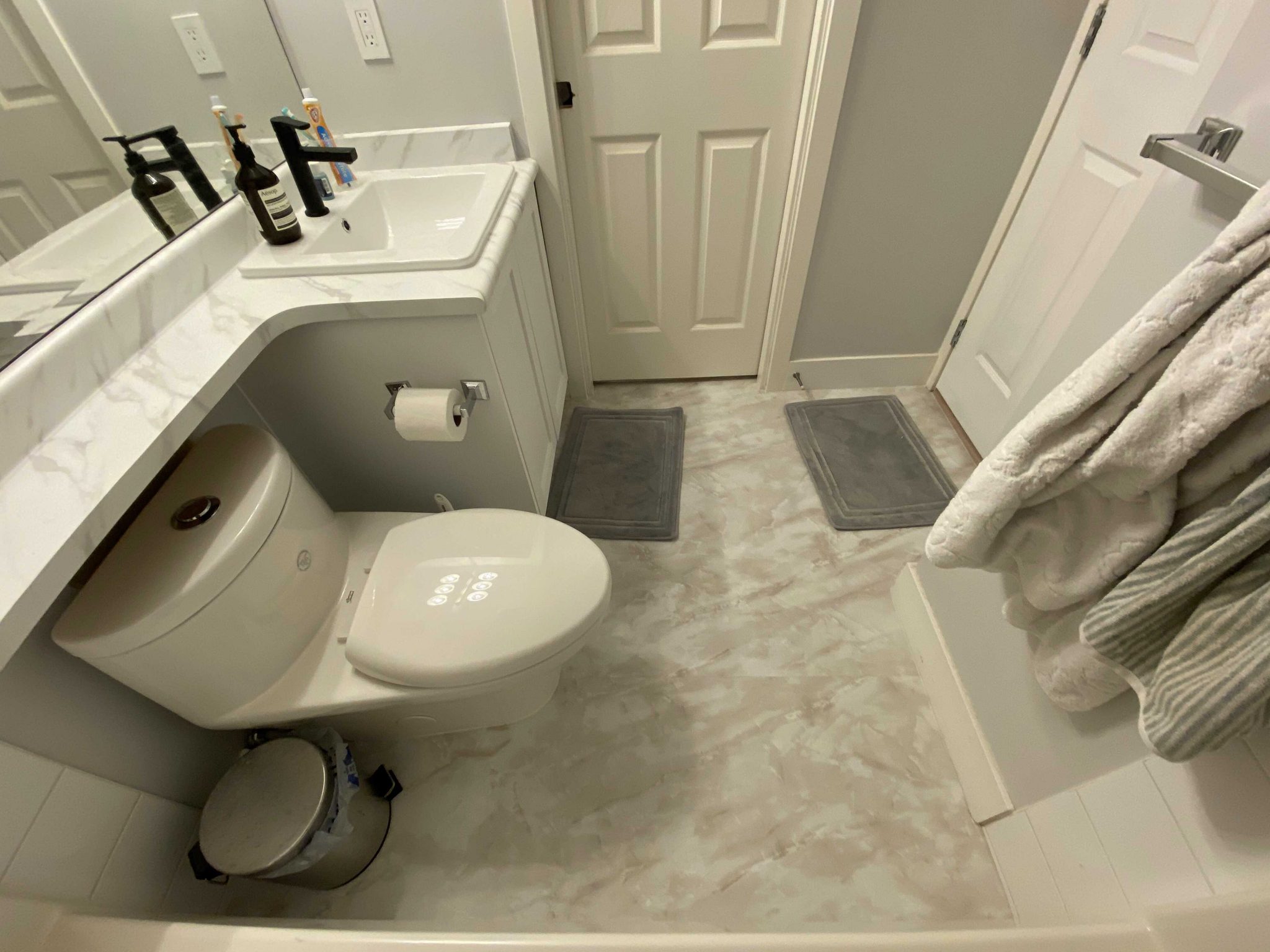 We mentioned it before, but pointing out why exactly the client chose architectural film will be useful for many of us anyways:
Simple installation: it was quiet, did not disturb any in-house activities (well, except changing the sink, but it's not film-related), and was done in a few days. If interested in the installation process, watch installation steps and video tutorials. 
Budget-friendly: replacing furniture and flooring with ceramic tiles or laminate would cost the client twice as much. That's why Nelcos was their choice
Custom design: imagine searching for real or substitute marble countertops and combining them with gray wood. And now checks the easy gains of the vinyl.
Watch our video to have a small peek into the process and get a 3D view of the project. We really liked it, and we hope you will find gallery below enjoyable! Oh, by the way, there are no door handles because the client was waiting for custom-made ones.
If you would like to change the look of your interiors without demolishing, replacing, and spending a ton of money, contact us to know how we can help you. You see it with your own eyes, kitchen or bathroom revamp can and should be eays. Request your free consultation and samples – [email protected]