INTERIOR COLOR TRENDS 2020
Introducing black color to the kitchen interior palette has become a major 2020 design trend
. Why? Because it is elegant, clear, and classy. On top of that, it is remarkably adjustable. Playing with shades and textures or pairing black with other colors allows for inventing the desirable original effect.
Dark STYLE is a New Classic
Home renovation is always a thrilling and inspiring experience. And if you decided to freshen up your kitchen adding some dark strokes into the picture, then you've hit the mark.
With its outstanding magnetic charm, black color endows the interior atmosphere with calm comfort and minimalist overtones. The ability to nicely compromise different interior styles makes black coloring exceptionally flexible. Therefore, if total dark drama is too much for you, then a slight blend of colors and schemes can bring in the necessary mood.
                      Take a look at what we have done in one of the Vancouver apartments!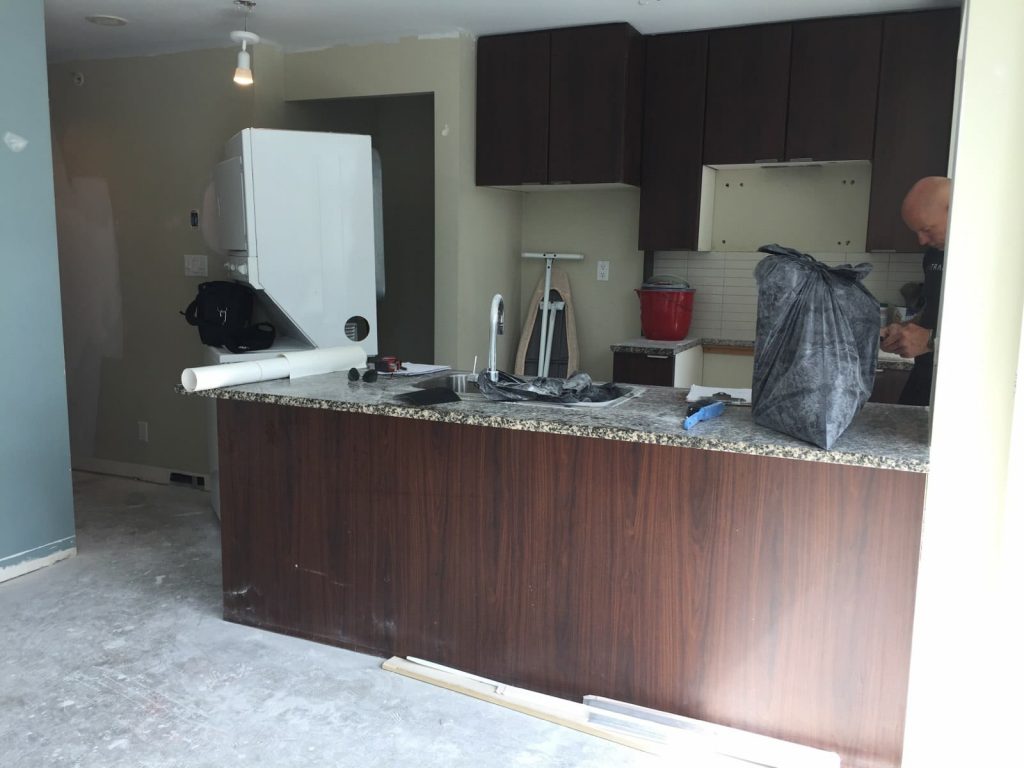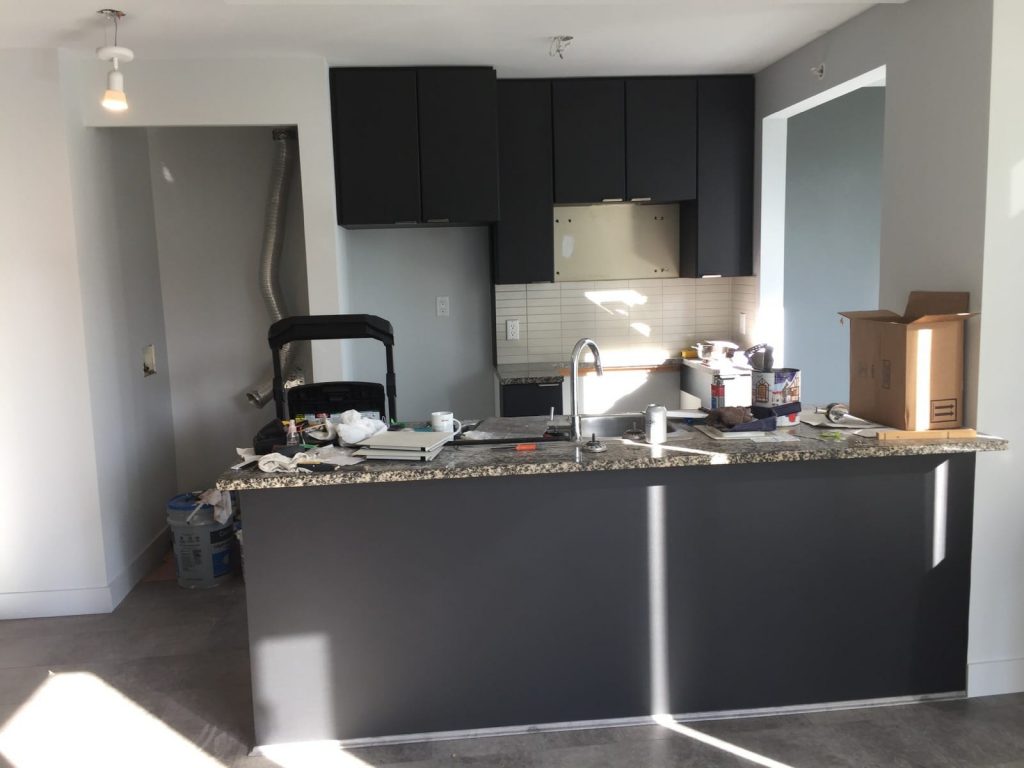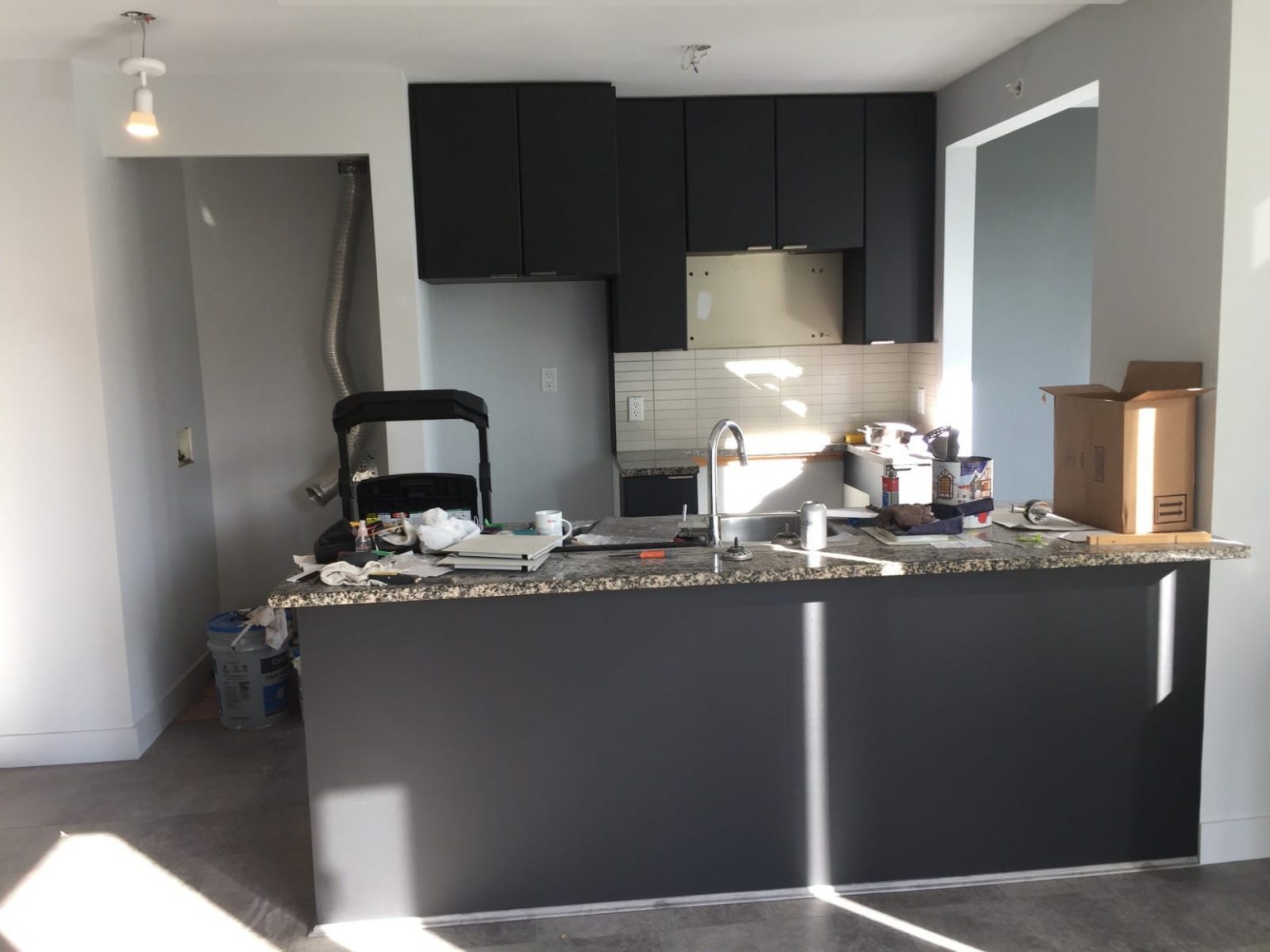 KITCHEN RENOVATION SOLUTION
If you want to make it quick and cost-saving, then resurfacing is a perfect option for you. When you don't like your kitchen cabinets anymore, and decide to replace them, we hurry to stop you. Why spend money on expensive kitchen units, if you can refinish the old ones?
Offering a great variety of colours and textures, Nelcos architectural films give access to extraordinary design ideas. Metal, wood, marble, fabric, and other natural materials can be easily replaced by a piece of film.
What makes the architectural films more beneficial, is their approachable installation that can be accomplished with no professional help. So kitchen refinishing with Nelcos will take the least of time and work to perform a stunning transformation.
HOW TO GET VINYL FILM EASILY INSTALLED
To ensure an ideal refinishing, you can hire a professional film installer familiar with the effective installation techniques. Though, if you decided to make the resurfacing on your own, we offer you to check the following basic steps:
Take accurate measurements and cut off necessary pieces of the film leaving the additional space for wrapping the corners.

After checking whether the surface is perfectly clean and dry, stick the film onto it and simultaneously pill off the backing. Then cut off the excess film.

Make sure that no air has been trapped underneath the film and adhere it using a squeegee.

Prevent the film from coming unstuck slightly heating the refinished areas
Here it is. This is how you can instantly reshape your kitchen cabinet in a spic-and-span new one.
To check more details about kitchen renovation Vancouver, take a look in this article – Kitchen Renovation.
DO YOU THINK ONLY KITCHENS
CAN BE
BLACK
?
Not necessarily! Look at the door makeover we have completed in Vancouver, BC!
Now it looks stylish and modern!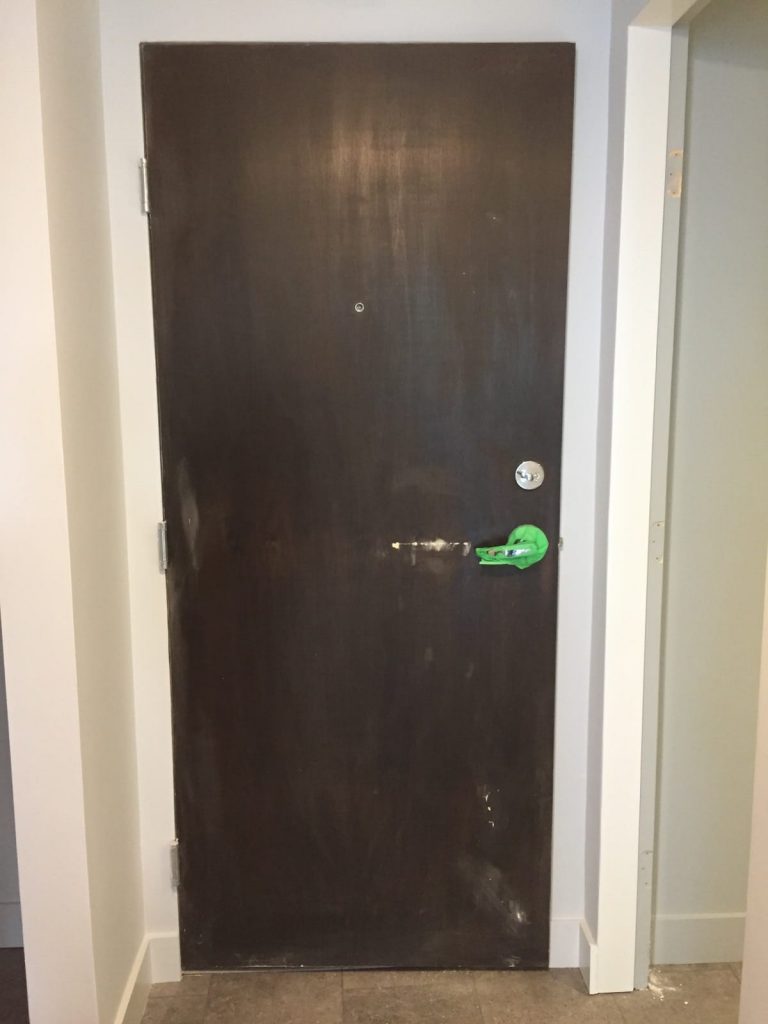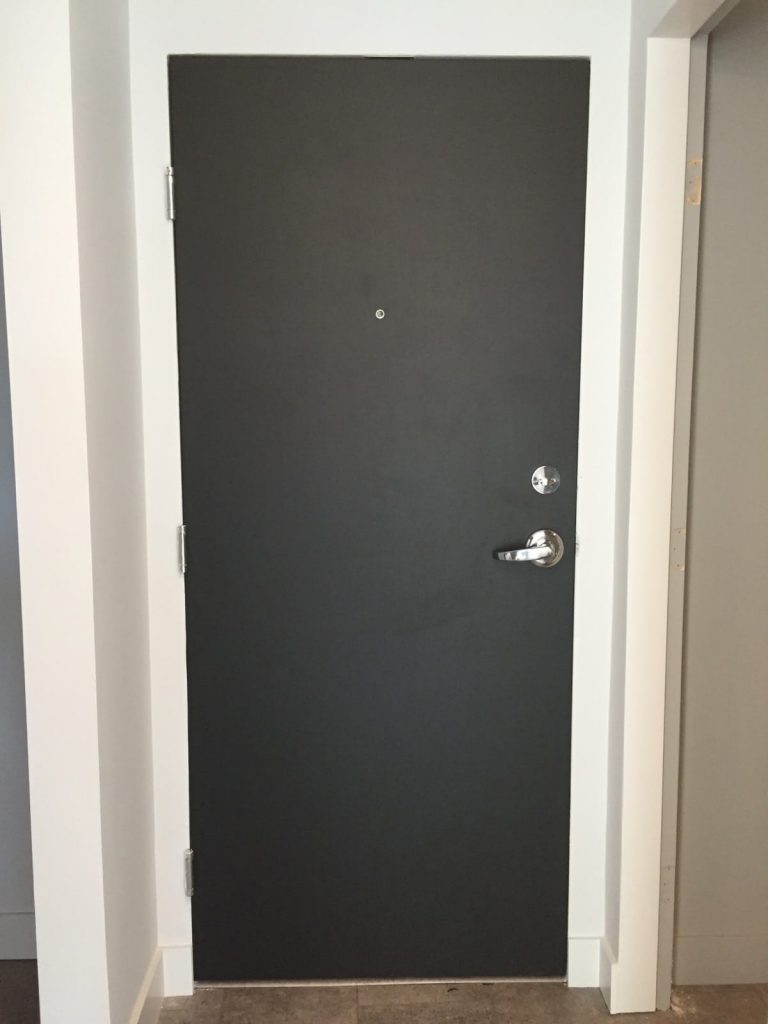 Contact Us
If you're ready to renovate your space or want to know more about our product or services, feel free to contact us. We're always happy to assist!