Heavy-Duty Collection
Here is an exciting update to the Bodaq Interior Film Heavy-Duty Collection – more patterns with extended durability!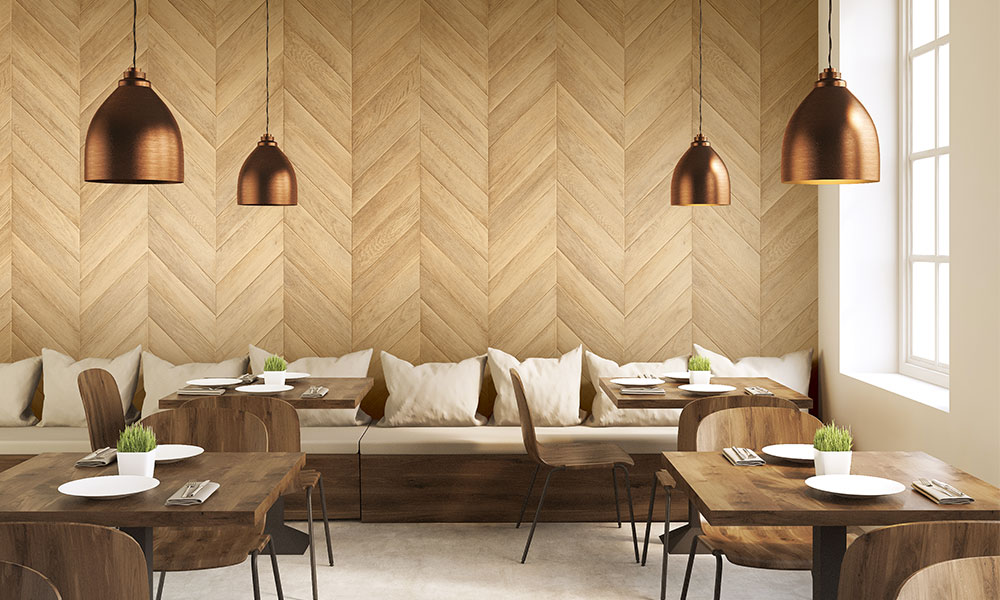 What is a heavy-duty film?
If you are already familiar with an architectural interior film, you will find it even more exciting to have it in a much thicker version; because this is the main difference and advantage of the heavy-duty film.
The heavy-duty film is a self-adhesive finishing material that can be applied to the surface where there is a need for additional protection, for instance, flooring or high-traffic areas. A premium coating method is used to manufacture this type of film. This kind of technology allows it to be water-resistant, prevents color change from everyday usage.
It is a layered material that consists of the following:
Clear film layer
Print or emboss
Base film
Extra-strength adhesive

And like any other architectural film, it is a great solution to upgrade and change the style of an interior, repair certain areas where the existing surface requires maintenance.
Advantages of the heavy-duty film
Safety.
It is not just a beautiful product to look at or feel – it also boasts high-quality material texture, durability, and safety.
Efficiency.
It is crafted with a high-strength adhesive that makes it easily installable.
Versatility.
The natural wood-like look and texture allow for its versatility. As such, it can be utilized to express various creative outlooks and can be applied to achieve a diverse range of interior design styles.
Functionality.
The surface of the heavy-duty film has been coated to ensure its exceptional waterproofing and moisture resistance. It is, therefore, can be easily cleaned with water.
Durability.
The heavy-duty film is several times stronger than regular film, which is why it is excellent for surfaces such as floors, walls, panels, counters, front desks, etc.
 
Watch our video where we test the strength of this film, the result may surprise you a lot!