Briefly - A Training, Trade Show, and Online Webinar.
Installation Training.
We started the month of July with installation training and finished it the same way. We held several sessions to train those who wanted to learn how to install architectural finishes, including the Bloom Bug Renovations company.
Before the practical part, our Project Manager James provided the trainees with theoretical information about installation, technical requirements, and safety rules.
Then, the trainees learned how to apply film textures in interior design and practical aspects of surface preparation and application of the architectural film. They have also practiced their new skills in the film installation on different surfaces.
See below the photo report from all sessions.
Texas Restaurant Show 2022, Dallas, TX
On July 10-11, 2022, Bodaq Interior Film representatives were happy to showcase the product to the audience at the Texas Restaurant Show at the Kay Bailey Hutchinson Convention Center in Dallas, TX.
The show was unbelievable! There was the representation of anything you might think of concerning the restaurant industry. We were there to showcase our product and everything you can do with the architectural finishes.
Here are a few photos from the event.
Online Webinar "All About Architectural Film and Interior Design Future"
We held a second online webinar for interior designers and everyone related to the industry. All registered attendees received the continuing education units, accepted by IDCEC.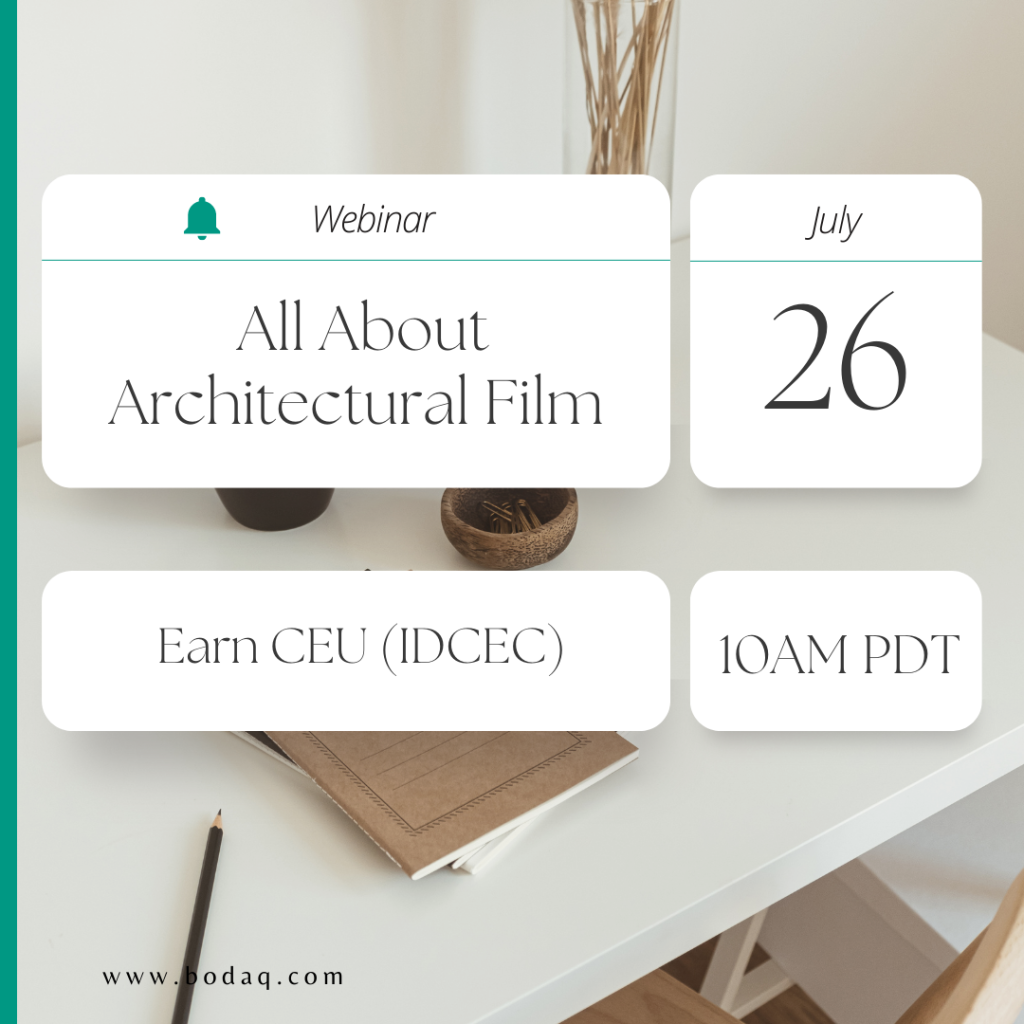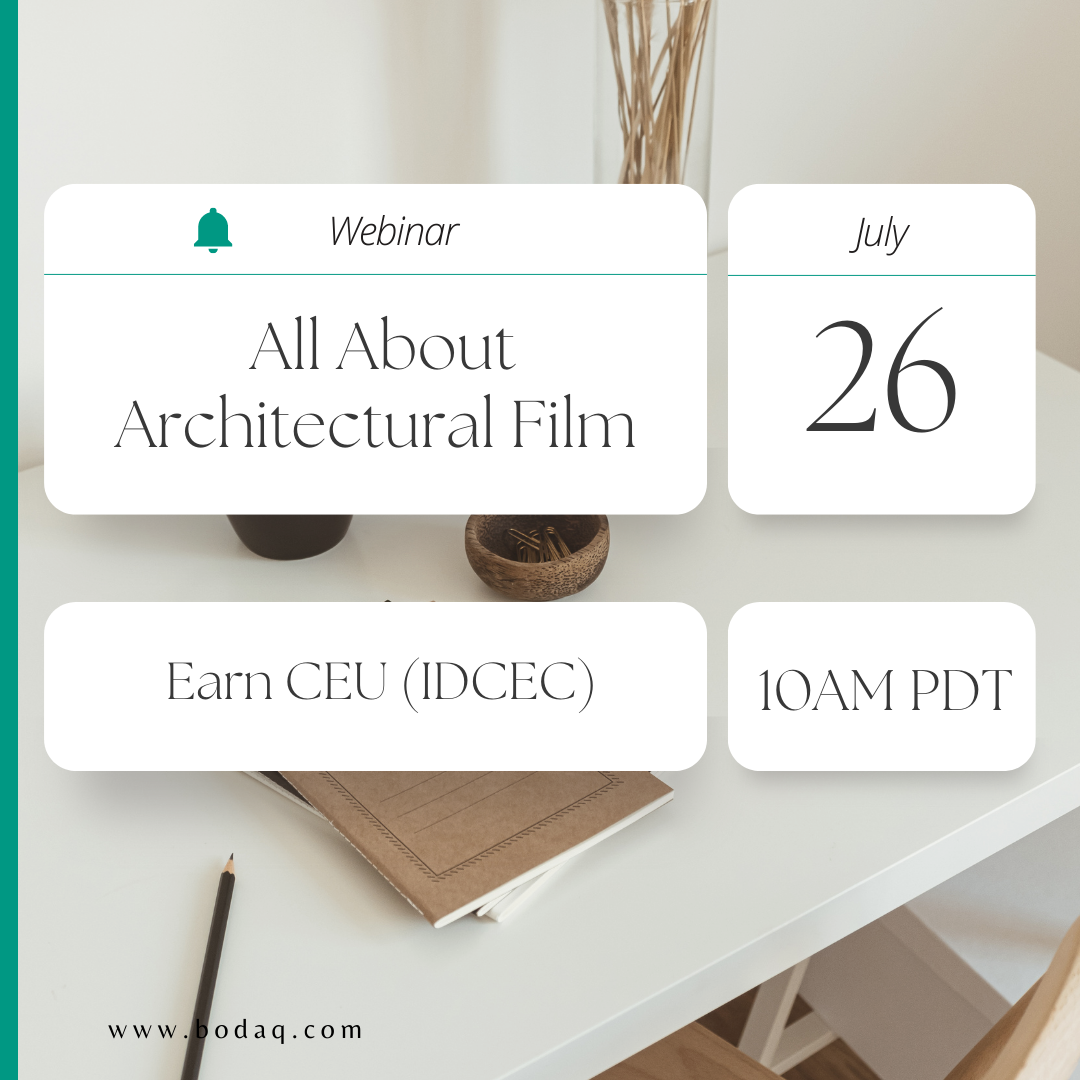 We are grateful to everyone who decided to join us in discussing the topic of architectural finishes and how innovative products change the future of the interior design industry.
 If you have not received a certificate with your continuing education credits, please feel free to reach out through our contact form or at [email protected]. 
More continuing education events are coming. Keep in touch
Inquiries
If you did not have an opportunity to visit our booth at the show or attend the online webinar, you could always drop us a line at [email protected]. We will gladly send you some samples and additional information about Bodaq. You can also request a lunch & learn session for your company and earn continuing education units.
Feel free to reach out. We are always happy to assist.