Simple and splendid shower solution in West Vancouver
When it comes to shower renovation, most of us normally think of new tiles or a brand-new shower cabin. But what if we tell you that there is a simpler and more affordable solution even in a place with constant high levels of humidity? Our client trusted us and was not left disappointed.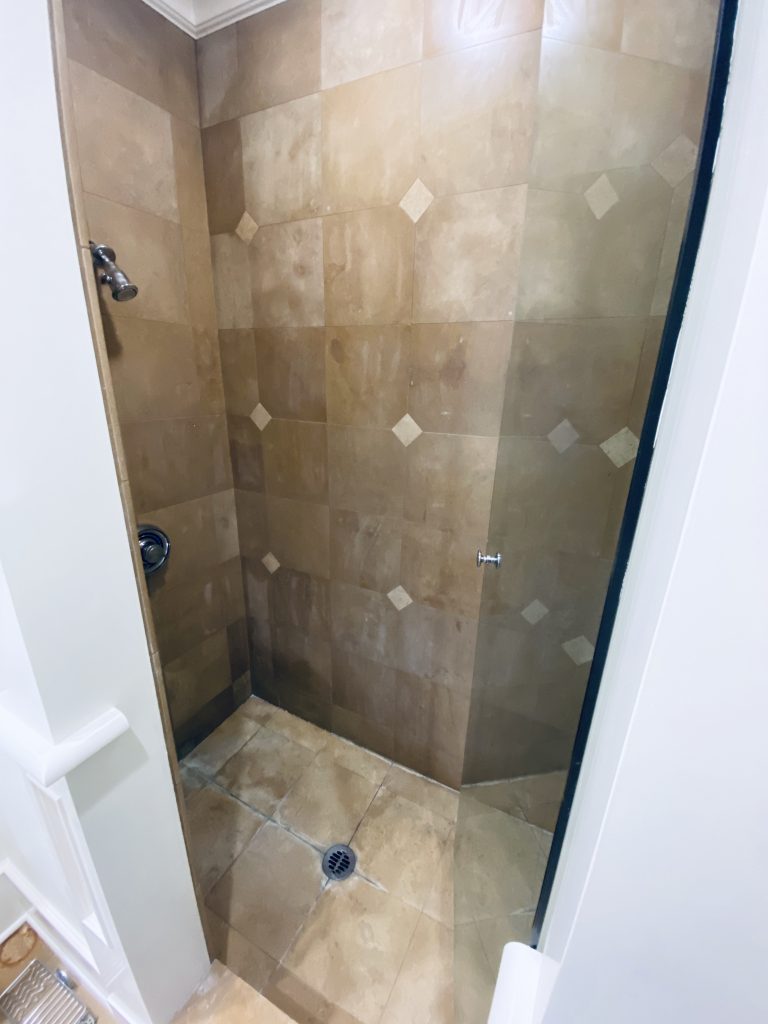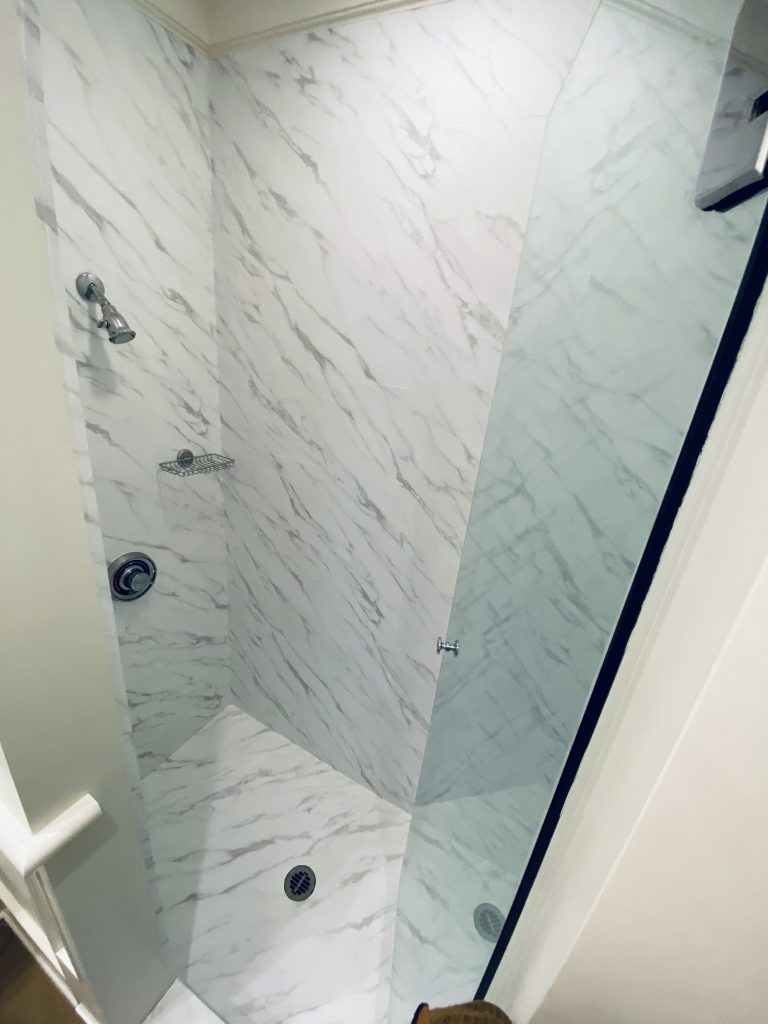 Shower Refinishing Project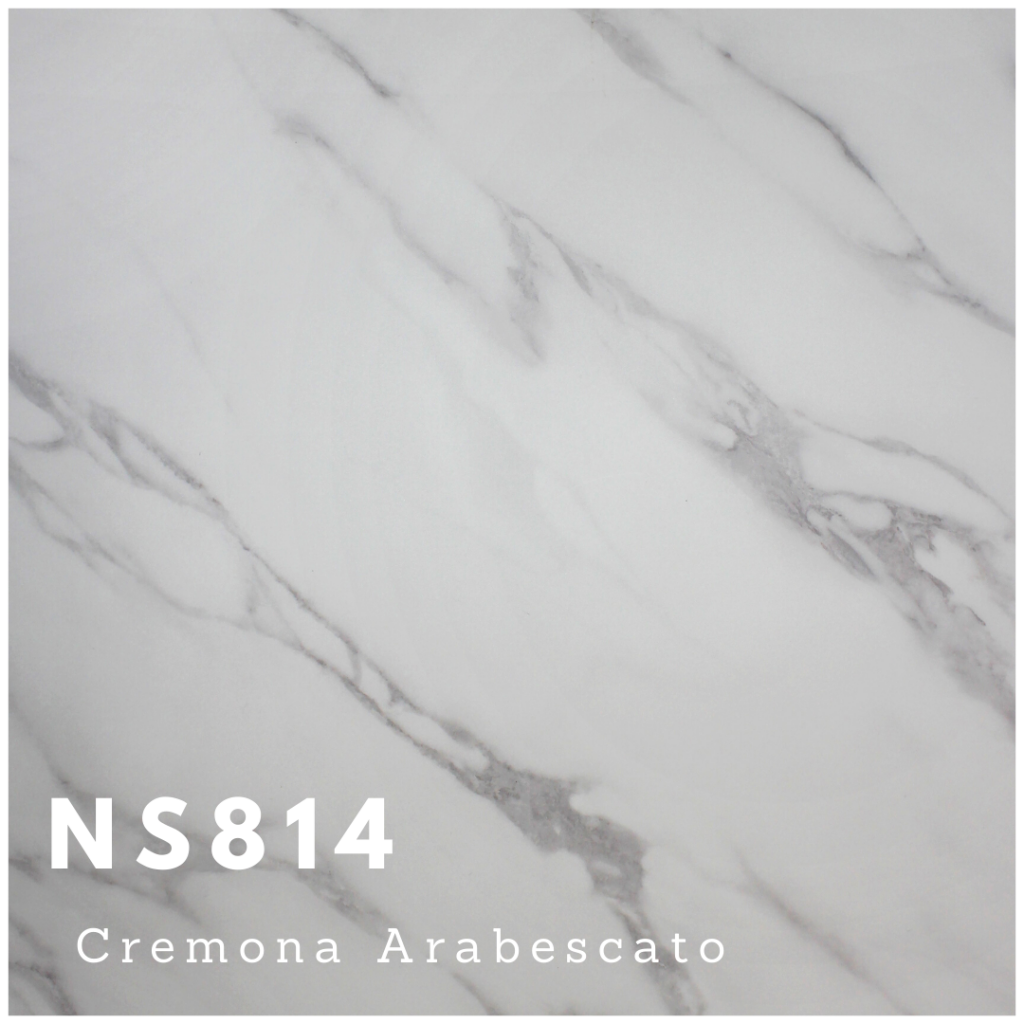 The Pattern
Involved in the process of renovating the bathroom, our client was concerned about a shower cabin that was the only place left untouched.  Surfaced with bland bronze tiles, it didn't fit in the minimalistic white surroundings at all. The texture and color choice fell on the Cremona Arabescato Marble Interior Film from our Stone & Marble Collection. Although the vinyl film looks like marble and resembles its texture, slip resistance characteristics are a guarantee that the floor can be safely refinished as well. By the way, you can always request a file sample to test it yourself.
Does it stand humidity?
Another concern that stops people from using different materials in a bathroom space is a high level of humidity that can be detrimental in the long-run. Our films are humidity-resistant and can serve in bathrooms and kitchens as long as in any other place.
Only 6 hours of work and the old cabin wouldn't be recognizable anymore. The film was carefully tailored for integrated objects such as a drain and a shelf, so a difference between marble and film could no longer be distinguished. The space now is visually bigger and matches the entire bathroom theme. Unless the client wants to make a renovation once more in the nearest future, they can be sure that the current shower will maintain its look for 10+ years.
Refinish With BODAQ!
If you want to have a peek at the shower refinishing process, watch the video on our YouTube channel. And don't be afraid to make your interior or exterior ideas a reality. Architectural film is a way more capable of what you are probably thinking about!