Golden Elevator Panels: A Stylish Decision for One Building
Yacht Harbour Pointe Building Elevator Interior Upgrade
Have you ever dreamt of a fancy elevator interior in the building you own? How does it look in your dreams? Like an art deco decorated enclosure inspired by The Great Gatsby or more like fashionable interiors of The InStyle Golden Globe Elevator? 
We can definitely help you with making your interior design wishes come true! There are several golden patterns in the Bodaq Metal Collection, which are also fire-rated and suitable for elevator cabs.
Golden Architectural Film Patterns
The Project: Golden Panel 
At the Yacht Harbour Pointe, they already had a classic combination of rich wood and golden panels in the elevator cabin. However, the golden panels wore out with time, had lots of scratches and dents, and desperately needed some love. At this point, Nelcos came to the rescue.
From the variety of patterns, APZ05 Gold Crack interior film became a favorite. 
In the film pattern, black cracks highlight the golden backdrop, making it stand out. And with a growing 2021 trend on the gold tones implemented in the interior design, this pattern will make the interior go with the gold aesthetic of the year.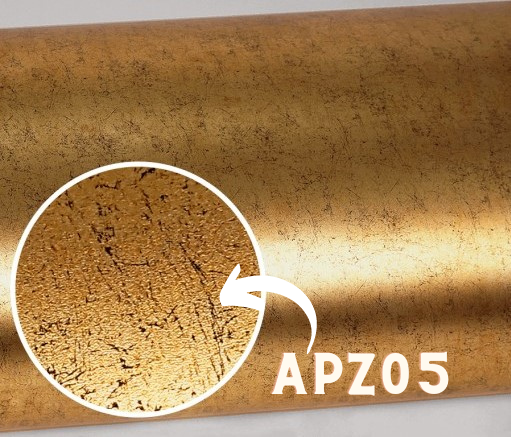 Golden Elevator: The Result
So our team started their work. See the result below.
P.S. And you won't even need the InStyle Golden Elevator Instagram effect to take pictures in your elevator.
Contact Us
Do you have an outdated elevator and would like it to look modern, stylish or fancy? It does not matter what style you prefer – we can make any wish come true. Do not hesitate – contact us for your free quote.