It's not paint or wallpaper, it's BODAQ interior film
Project
Paint and wallpaper may not always be suitable for some interior projects, so the Rove Concepts furniture store chose Bodaq film for their wall decoration. 
Why Bodaq instead of paint or wallpaper?
Bodaq has increased durability 
It replicates original materials like wood, stone, metal etc. In this case, SMT07 Super Matte Black was chosen. It's not just plain black color, it is very pleasant to the touch
It's self-adhesive. No additional glue needed
The film does not emit toxic odours, so it is easy to carry out other renovations
It's easy to clean and maintain
Bonus: we also refinished a small table with the same pattern.
Pattern
Walls and the table were decorated with SMT07 Matte Black. This is a separate collection of solid patterns. It differs in that it is matte and smooth to the touch.
Because of the matte texture, all imperfections are visible. In this case, it's necessary to prepare the surfaces more carefully. Such efforts will not be in vain, because this pattern looks gorgeous and it perfectly complemented the interior of the space.
You can more than 500+ patterns in our catalog. Stone, marble, wood, concrete, metal, fabric, leather… you can have them all!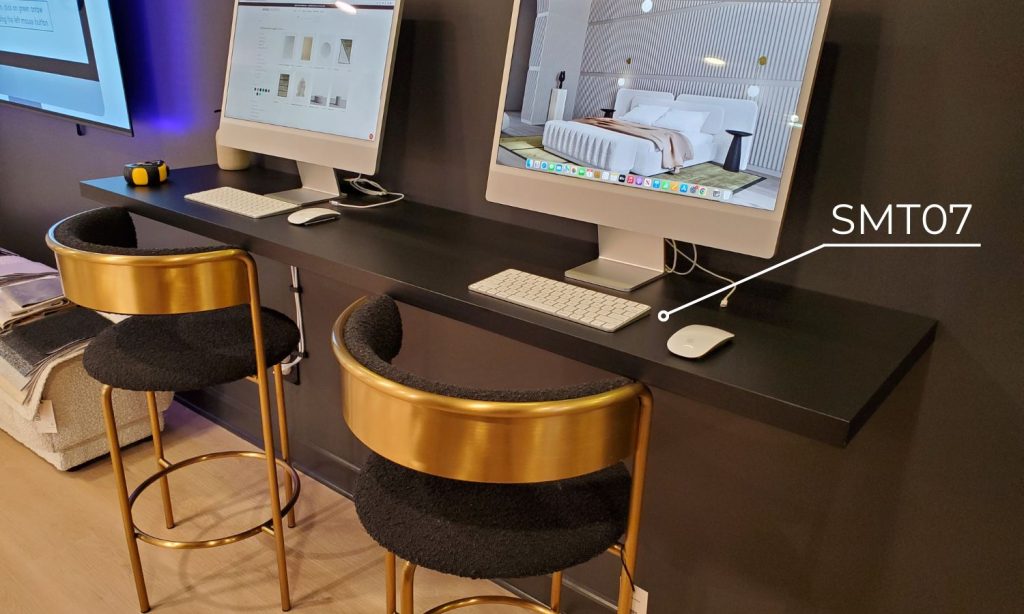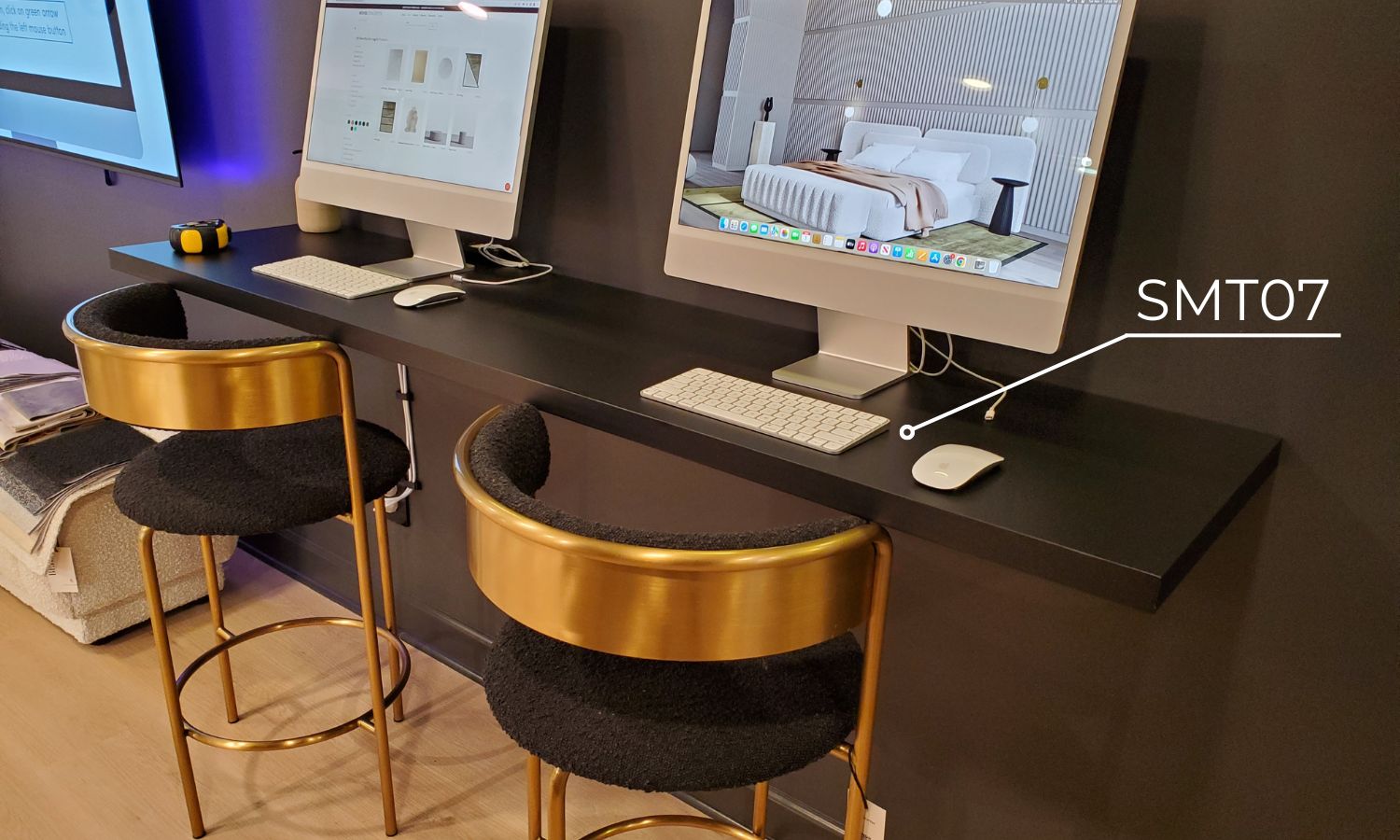 Renovation process
The renovation was challenging due to the high height of the walls. Initially, we carefully prepared the surface using a sanding machine, and also applied primer to the corners. The panels themselves were three and a half feet wide, and the Bodaq film is 4 feet wide. This helped to avoid any seams. Also the film is 164 feet long. 
The renovation was completed in just 2 days, and the new walls will remain in excellent condition for 10+ years.
Please watch the video below to know more about the project.
Contact us
Do you think your space requires upgrade too? You are ready to start renovation? Feel free to contact us, and we will gladly assist you.